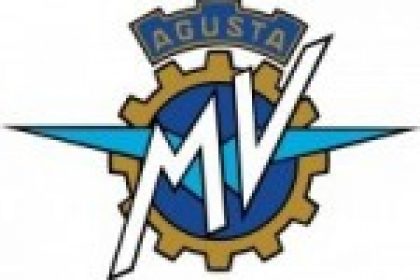 MV Agusta F3 800 Specs
Same weight, same wheelbase, same dimensions as the MV Agusta F3 675, just a longer stroke to boost power by 20bhp and torque by 13lb-ft. That should make this new MV Agusta F3 800 an incredibly fast, incredibly sharp, incredibly rider-friendly motorcycle. Best part? It's only €1800 more.
Inside the three-cylinder motor with its counter-rotating crank, the bore remains the same as the 675 at 79.0mm, while the stroke is increased to from 45.9 mm to 54.3mm, upping capacity to 798cc. That 148bhp peak arrives at 13,000rpm while torque crests at 10,600. The rev limiter is set at 13,500. That all sounds very peaky, but the increased stroke should add useful flexibility into the low and mid-range not only over the 675, but all other 600-class motorcycles too, which this 800 remains similar in size and weight to.
MV has taken advantage of this newfound low and mid-range to fit taller gearing than the 675, swapping it from 16/43 to 17/39, which brings the top speed up to 167mph.
The other big changes are an upgrade to Brembo Monobloc radial front calipers and the fitment of a slipper clutch. Better braking and smoother corner entry should result.
Carried over from the 675 is MVICS, the company's advanced system of electronic rider aids. These include switchable traction control, obviously, but also full ride-by-wire with no mechanical intervention whatsoever, switchable power delivery and engine brake control.
A wheelbase of just 1,380mm should guarantee sharp handling. According to RideApart's in-depth Buyer's Guide, the Ducati 848 Evo's wheelbase is a relatively lengthy 1,430mm while that bike makes only 140bhp to the MV's 148. The Ducati does make more torque with 72lb/ft. The 800 is equipped with fully-adjustable 43mm, USD Marzocchi forks and a fully-adjustable Sachs shock.
A quickshifter will also be standard on the 800, which is priced at €13.99O in Italy. No word on US pricing or availability.
http://rideapart.jalopnik.com