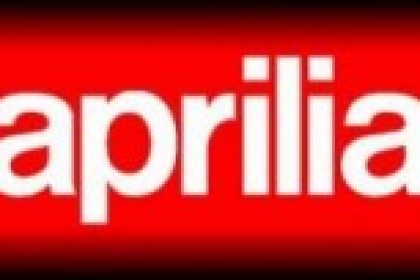 Aprilia RSV4 APRC Review
Move over, NASA. The Italians are now making all-conquering rockets, in the form of a bike!
Here's the thing: you think you know what fast is until you ride a full-bore superbike. It crushes and annihilates the very definitions of velocity, acceleration and speed in your noggin. To the average person, it's unfathomable and it's still surprising to me that in a world where The Man regulates every last detail of your life, you still can write a cheque for something that ought to be flagged under arms embargoes. As it turned out, I found myself onboard one of these ballistic missiles recently and although I'm supposed to run you through a brave story of man conquering machine, I'll be honest and fess up that it was sheer terror. Pin the throttle wide open long enough and you begin to question your very existence in this universe as tunnel vision kicks in around you. It begs the question: just how much speed was the average human designed to handle?
Not much, I'm guessing. You see, nature figured the fastest we'd go is on horseback or on cheetah back, if someone ever managed that feat. And before the invention of the parachute and the airplane, if you hit 200 kph, the average speed of free-fall, you were most certainly seconds away from death. So, when you put that aforementioned human on this, the uber-quick Aprilia RSV4 R APRC, his entire self-preservation instinct goes into panic mode and with good reason. The Aprilia RSV4 R is no ordinary motorcycle, just like Marilyn Monroe was no ordinary woman. It weighs 179 kgs dry, makes 178 horsepower and make no mistake, it's a World Superbike racer for the road. Motorcycle hacks went gaga over it since the time they first rode it and Max Biaggi raced it to two World Superbike Championship titles. But all that gold didn't come cheap as it took the better part of 25 million Euros and three years of toiling to come up with a world-beating Aprilia, an Aprilia like never before.
Aprilia is a prominent Italian brand based out of Naole, Italy and though they might not be as popular as Ducati the world over, they've been producing some quirky yet stunning motorcycles since 1945. They have an incredibly successfully on/off-road racing record and an ardent fan following in Europe. Being Italian, their motorcycles are as fast, stunning and high-maintenance as the women over there. Parent company Piaggio had hired one of the greatest engine "progettisti" (designers) on the planet, Claudio Lombardi, to design the V4 engine for their forthcoming flagship, the RSV4. Mr. Lombardi is the man who was responsible for the hallowed Delta Integrale, he's led the Ferrari F1 team and now he designs V8 engines for Ferrari, so you know the man knows his engines. He went on to create a nuclear powerplant thinly disguised as a V4-configuration engine dripping with cutting-edge technology and electronics. It's so advanced in fact that some of the engineering and technology is still used in top-level racing. It makes 178 horsepower at a heady 12,500 rpm and growls raucously like a big-block American muscle car making your hair stand on end. Beautiful stuff, inside out.
It was then passed onto eminent motorcycle designer Miguel Galluzzi, who gave it a purposeful yet gorgeous form, down to the smallest detail. The Italian craftsmanship is so stunning in the detailing that it could well make an enthusiast weep. The swingarm finished in bare aluminium, the swoopy, minimalist rear-end and the fragmented bodywork make it feel exquisite, quite unlike the de-rigueur Japanese motorcycle crowd. The Italians have a flair for injecting life into bare metal and this one is no different. Galluzzi was keenly aware that Aprilia wanted to create a superbike that embodied the DNA of a 250cc motorcycle and the results are there for you to see. Hop onboard and it won't take you long to appreciate the diminutive size, compactness and mass centralization. To fire it up and putter around takes nothing; it's unintimidating and non-taxing, like a well-behaved puppy but don't be fooled. It's a red-eyed, post-apocalyptic beast on a leash just waiting for a chance to bite your head off.
Turn the throttle to a stop and good lord, a wave of unbridled power slingshots you towards the distant horizon. The face-warping thrust hammers against your body without even a hint of mercy as you barely manage to hold on. 100 kph is dismissed in 2.5 seconds flat, 200 kph is dealt with in 8.6 scant seconds and if you're brave enough, it will flirt with the dark side of 300 kph. Your muscles are strained to within an inch of tearing, your mind overwhelmed, your senses dazed and every last bit of your self-preservation instinct begs you to chicken out. Every single thought is shut out, sending your mind into a pure, almost-meditative state. It's not all space-warp, though; courtesy the Cray-rivalling computing power, the RSV4 can behave like a big fat Labrador when you want it to. This APRC version comes with a host of electronic aids like anti-wheelie control, launch control, traction control, anti-lock braking and Ride Control with which you can determine how lairy the engine and throttle behaves. Man-eater or poodle, your choice.
In the twisty bits, the racing pedigree shines through as the impeccably balanced chassis treads a fine line between stability and agility. The riding position is taxing but makes you feel one with the motorcycle. The RSV4 feels agile, confident and unshakable, thanks in no small amount to capable suspension and brilliant, race-derived engineering. The Brembo Monobloc brakes are terrifyingly capable too. Employing top-shelf components, this Aprilia is a razor-sharp motorcycle that sits on top of the motorcycle food chain. There's a good chance that its capabilities far exceed yours, so it's a machine that demands respect, time and good judgment to tame.
As I hop off the RSV4, my heart is beating out of the rib cage, my blood stream is flush with copious amounts of adrenaline and my hands are trembling. Japanese motorcycles could offer you similar pace but they don't offer the same sort of lively experience; they're programmed to behave while the RSV4 is a bit rowdy, misbehaved and as a result, thoroughly entertaining. In other words, those motorcycles feel like they're designed by factory robots while this one feels like it was formed by something with flesh, blood and emotions. For Rs 16-odd lakhs, the pricing is super competitive but it's no motorcycle for the faint of heart. Think of it as jet-fighter thrills on a budget. After riding it, you'll be convinced that there are two stages in life: before you ride a top-level superbike and after.