Here at Conquest Racing Ltd, we have our very own loyalty club to reward our customers by giving you points to spend on future purchases (a bit like a Boots Card but we think far more generous).
We are giving 1 point for every £20 spent and you can then redeem points on your future purchases at a rate of £1 discount for every 1 point.
You will see throughout our online shop how many points you can earn on an item, see an example below: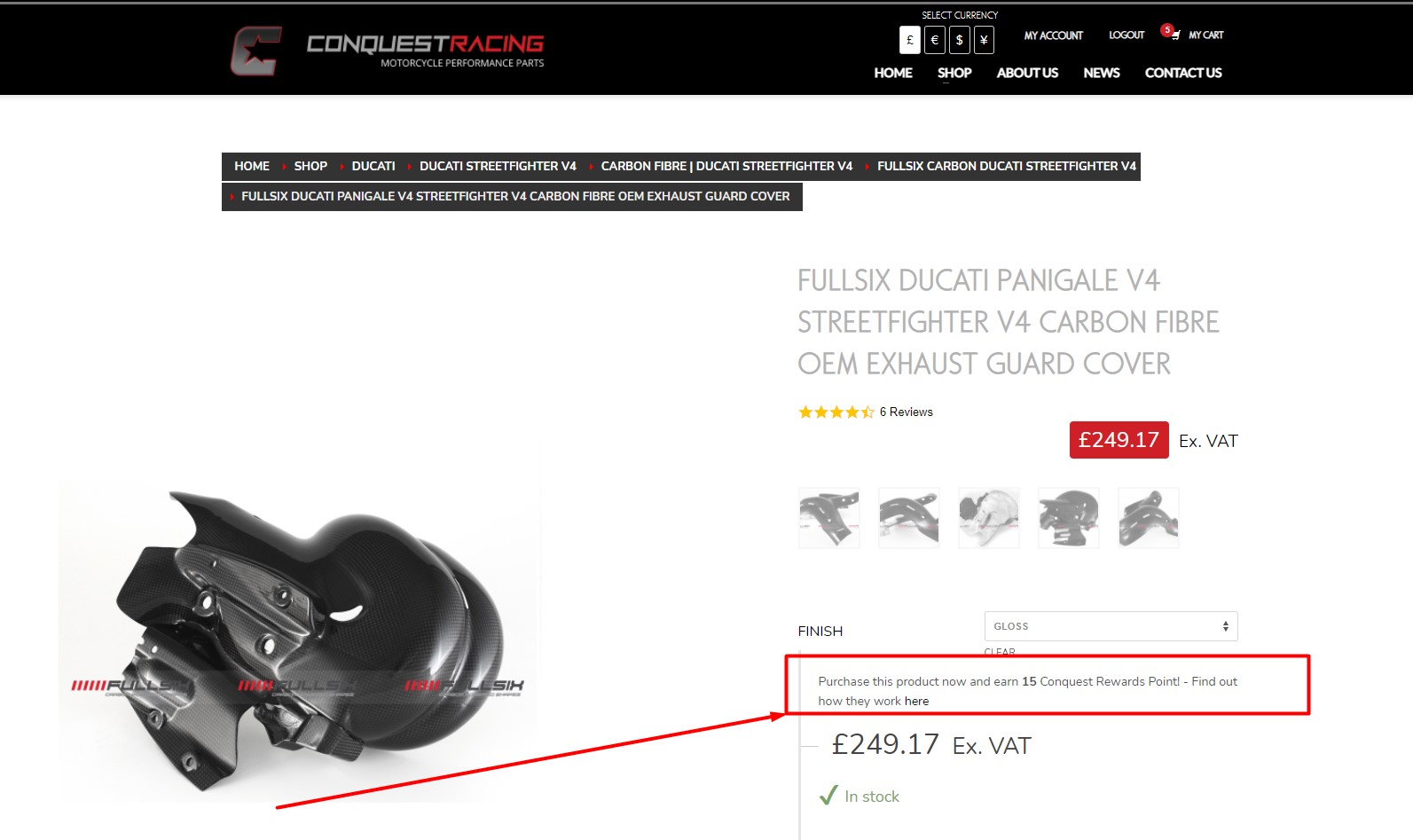 ...........You can check your current points balance simply by logging into your account any time, the link is at the top right of our website...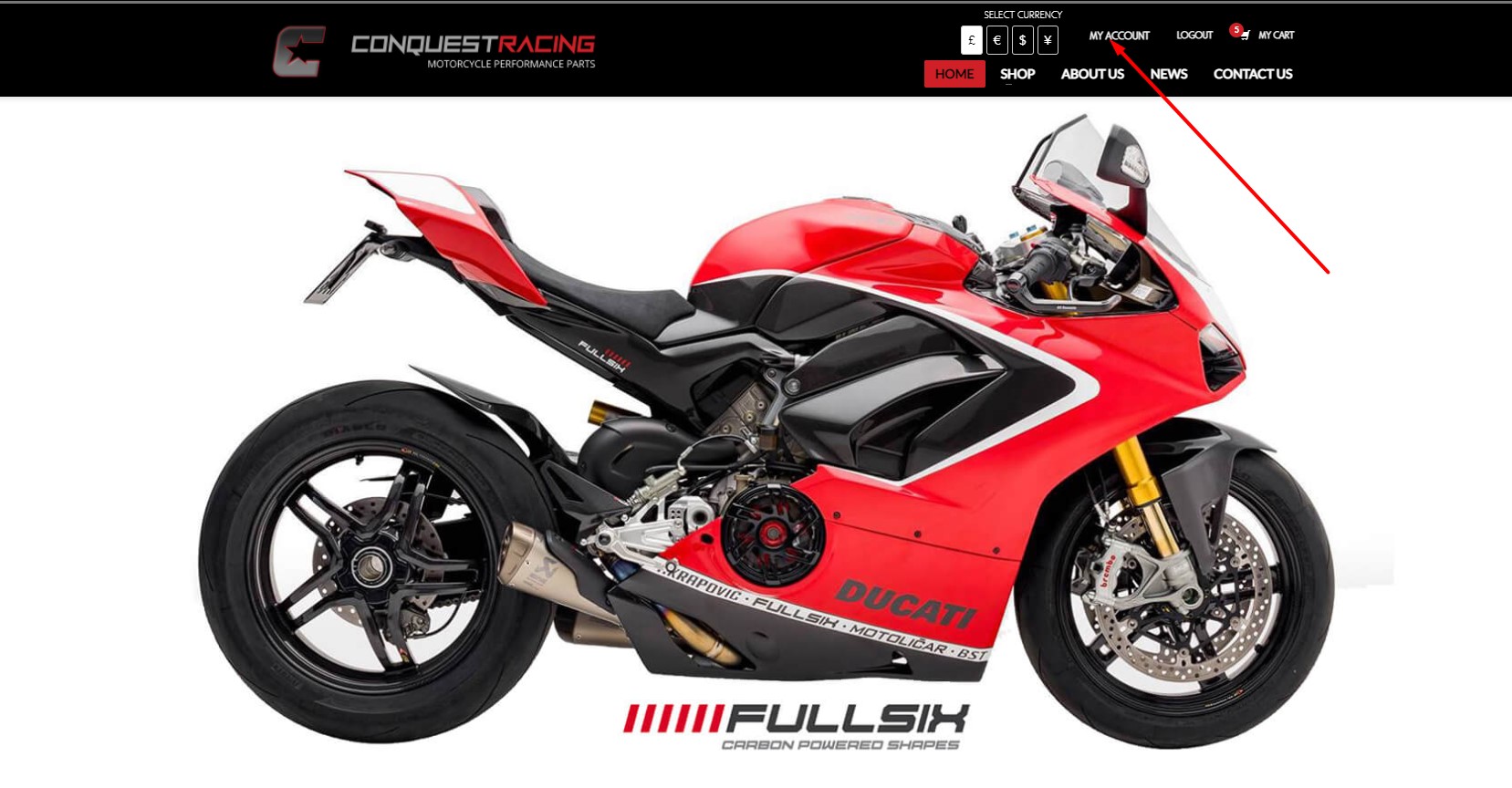 .........and once on your account page you can see a breakdown of points you have earned, spent, and your current balance which you can use on any future orders..........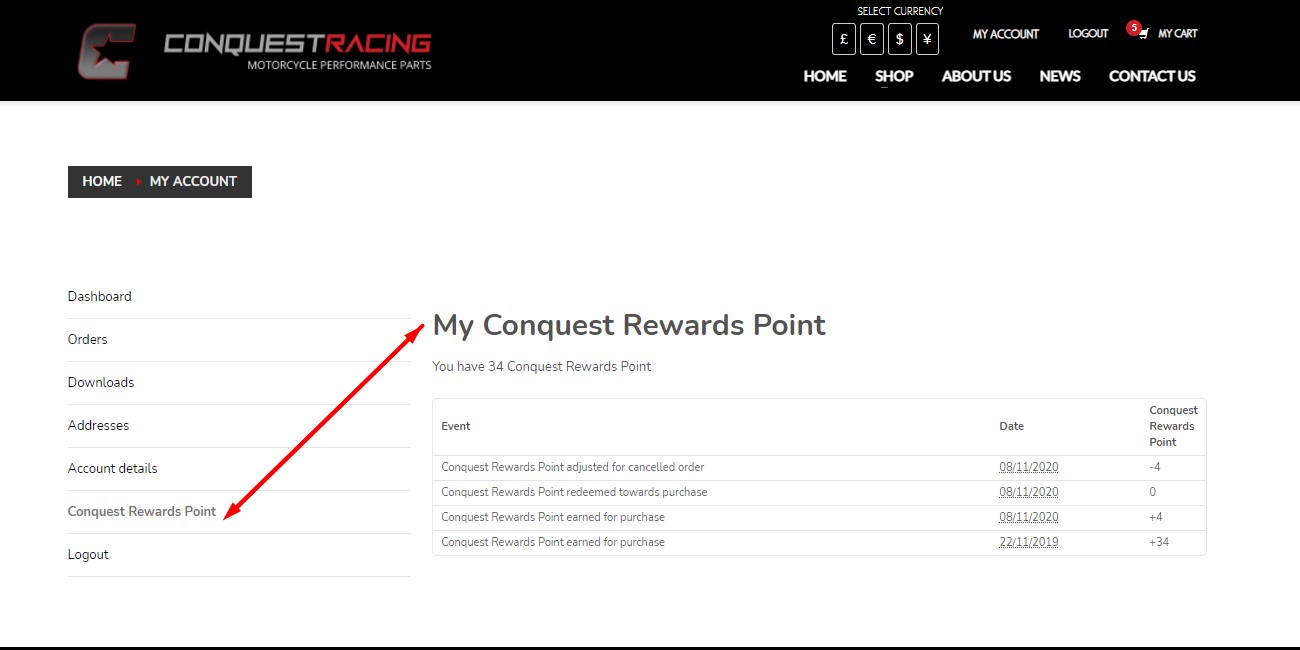 .........When you add your items to the cart you will see the banner advising how many points you have which you can use as money off your purchase.....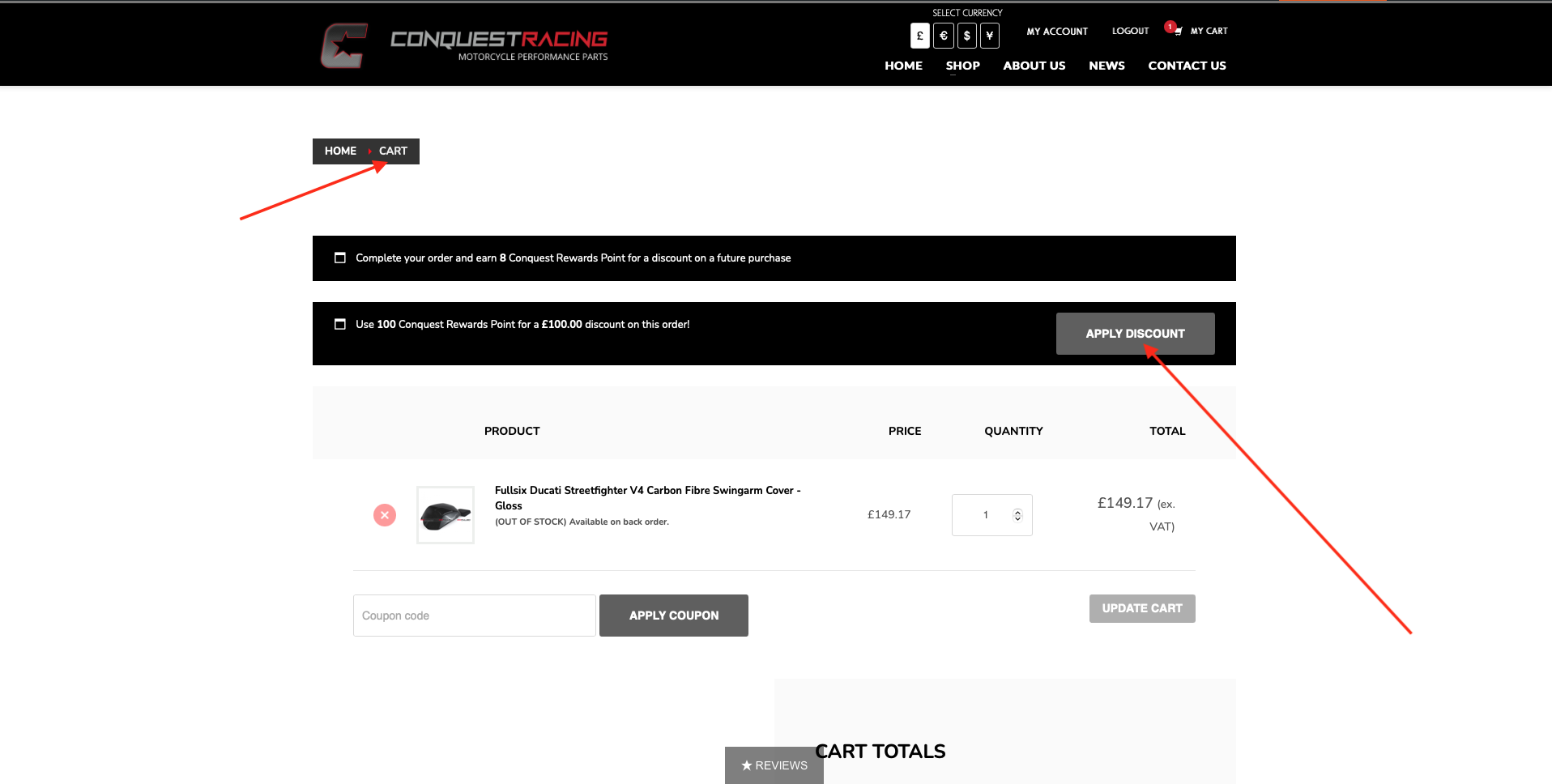 ...........Don't worry, its simple to use and you don't have to do anything, once you have points in your account and come back to make a future purchase when you get to your checkout it will ask if you want to redeem your points balance against your purchase, it really is as easy as that!
Reward points cannot be used in conjunction with any other promotional offer!
Thank you!
Conquest Racing Ltd team