Wednesday, 23 October 2019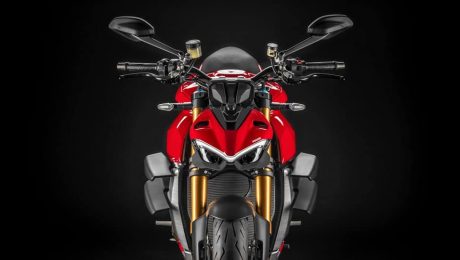 Ducati Streetfighter V4 V4S 2020 Specifications
New Streetfighter V4: The Fight Formula
Ducati Streetfighter V4 V4S 2020 Specifications
Panigale V4 stripped of the fairings, with a high and wide handlebar, 178 Kg powered by 1.100 cc Desmosedici Stradale delivering 208 Hp hold at bay by biplane wings and a complete electronic package.
This is the "Fight Formula". This is the Streetfighter V4:
Shop now for the latest Ducati Streetfighter V4 V4S performance parts

The 2020 Ducati Streetfighter V4 was just launched at the Ducati World Premiere 2019.

It has 208 bhp, 122.6 Nm, and weighs only 178 kg dry.

There are the standard and "S" models.
The most anticipated bike of the year, the 2020 Ducati Streetfighter V4 was just launched at the Ducati World Premiere 2019.
And as promised by the manufacturer, the bike is a powerhouse that would scare off sportbikes. In case you missed the teaser video, the 1100cc Desmosedici Stradale engine punches out an unholy (for a naked bike) 208 bhp at 12,500 RPM, 122.6 Nm of torque of 11,500 RPM.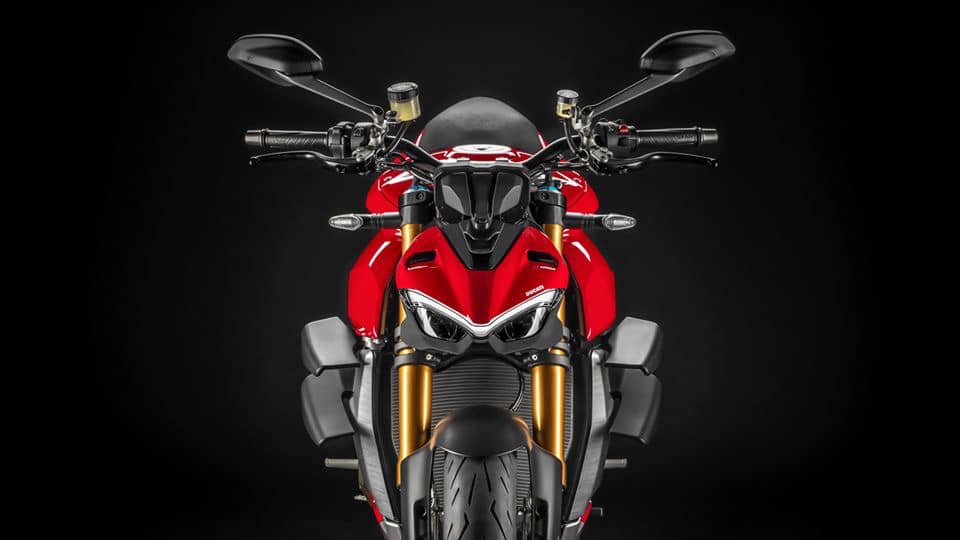 If those figures are awesome, think about the weight: 178 kg dry. That gives the bike a 1.17 bhp/kg power-to-weight ratio, which some sportbikes could only envy. As a matter of fact, Ducati aimed for 25% more power over their closest competitor.
However, there's a Streetfighter V4 S model and it produces 216 bhp!
The full specs are just filtering through at the moment. But among other things is the electronics suite which is shared with the Panigale V4.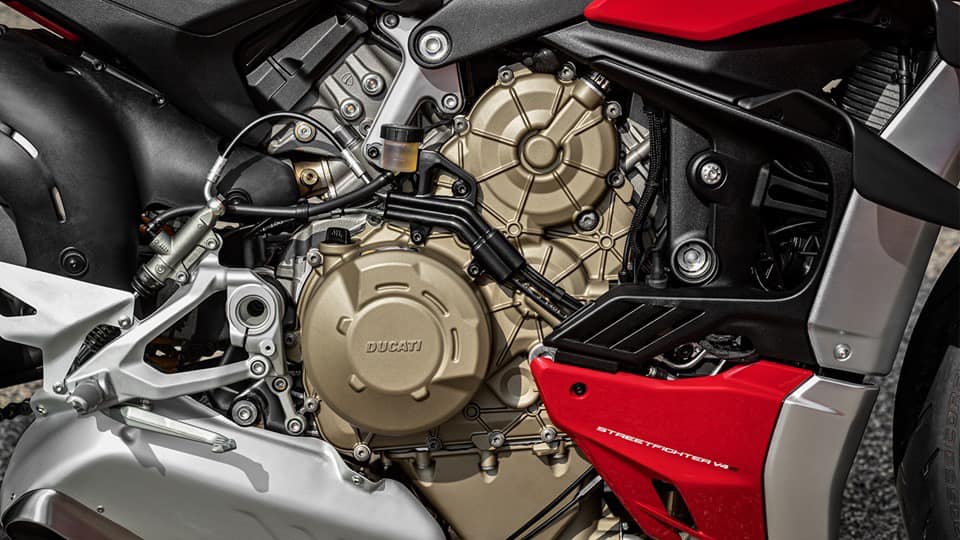 And just like the Panigale V4 S, the Streetfighter V4 S uses the amazing Ohlins Smart EC 2.0 suspension.
But it has something which only the Panigale V4 R has: Winglets. Make that twice the V4 R's winglets. The Streetfighter has four of them!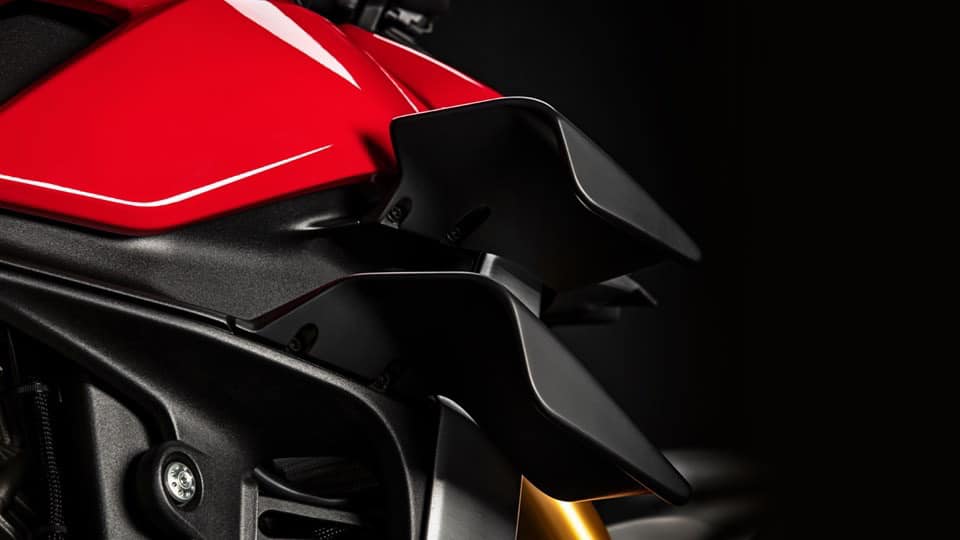 Ducati also released the prices. The standard bike costs €19,990 while the "S" is at €22,990.
Stay tuned as we will bring you the full specifications of the bike later.