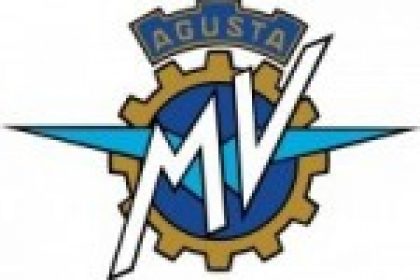 Italian bike firm MV Agusta plots new route to share float
MV Agusta, a rival of Volkswagen's Ducati hopes to be in a position to bring its brand of Italian superbikes to Milan's stock market in 2015 as it embarks on a new campaign for growth, it said on Tuesday.
"Over the next three years we aim to double (motorcycle) sales with a solid capital structure, and we are convinced that the outcome will be the listing of the company on the stock exchange," Chief Executive and President Giovanni Castiglioni said in a statement.
A source close to the family-owned company told Reuters that MV Agusta is aiming to grow revenues to 120 million euros ($157 million) a year in 2015 from this year's expected 90 million thanks to the launch of new models like the Rivale 800 supermoto.
Applying the valuation multiple implied in VW's purchase of Ducati, MV Agusta could potentially be worth as much as 150 million euros when it lists, providing it hits its targets.
Volkswagen paid 750 million euros to acquire Ducati last year, when Ducati generated 606 million euros from the sale of 44,100 motorcycles and earned 58 million euros in operating profit.
Valuations vary greatly amid the current uncertainty in the industry. Shares in Italian scooter and motorcycle maker Piaggio trade at 0.7 times forward sales while Harley-Davidson changes hands at 2.6 times sales, according to Reuters data.
However, Europe's motorcycle market has almost halved in size since 2007, even though premium brands like Ducati, Triumph, BMW and KTM have gained market share at the expense of the four mass-market Japanese rivals including market leader Honda <7267.T>.
This slump helped trigger a shake-out in the industry. Italy's Investindustrial sold Ducati to VW's Audi in July 2012, while BMW offloaded its Husqvarna brand of offroad motorbikes, previously owned by Agusta, to Austria's KTM in January for an undisclosed sum.
A legendary name in the motorcycling racing world, MV Agusta won no fewer than 75 world championship driver and constructor titles before largely disappearing in the 1970s.
Its rebirth in 1992 under motorcycle entrepreneur Claudio Castiglioni and renowned designer Massimo Tamburini created the F4 superbike, one of which belonged to King Juan Carlos of Spain and was loaned out to the Guggenheim Museum for an exhibit.
In the past 10 years, however, the brand has repeatedly come under financial duress and gone through several owners that included Harley-Davidson and Malaysian state-owned carmaker Proton . It was bought back in 2010 by Castiglioni shortly before he died, and is now run by his son.
Thanks to the launch of its all new range of three-cylinder sport and "naked" bikes, which have no fairings, MV Agusta increased annual sales by 87 percent to around 7,000 motorcycles last year, while revenue jumped 50 percent to 70 million euros.
Both MV Agusta and Ducati also compete with Italy's other major sportsbike maker Aprilia, a unit of Piaggio. ($1 = 0.7649 euros)