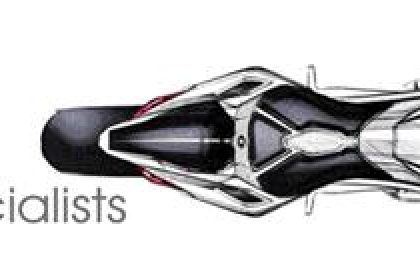 Inside Lieb Speed How To Manufacture Ducati Carbon Fibre Parts, carbon is a fascinating base, its applications almost no limits because of its excellent material properties and unique look.
Are you interested in what manufacturing techniques, we manufacture our carbon fiber parts? We'll show you how.
Model Creation:
Basis for making a carbon fiber component is a form (= tool). To produce a tool again a model / original model is required.
There are several ways to create models for motorcycles:
The usual method is an original part – eg a plastic wheel cover – to use it. Because the original model for producing a plurality of tools to be used, the making of a temporary tool is initially (usually made of GRP in the hand lay-up) is necessary.
This temporary tool then the master model is established, the further modified in a complex work process needs to be primed and painted.
Another widely used method for model fabrication and also to realize their own ideas and unusual design is the Modelliertontechnik. Here, right on the motorcycle with the modeling clay (also called Clay) models and then made as in the first method with a makeshift tool the original model.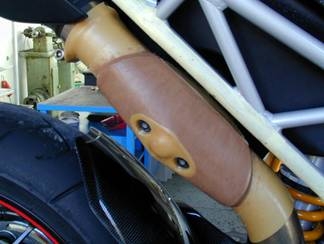 In the professional production method (which we mostly use), the original model (constructed with a special program or be scanned) based on CAD data with a CNC milling machine from the block millable special plastic such as Ureol milled.
This method is the standard method of Formula 1 and Moto GP.
(CAD model of a clutch cover)
(Model production on 5-axis CNC milling machine)
When time is of particularly fast, a tool can be machined directly from an aluminium or epoxy block.
(Aluminium tool "Mirror Plates Ducati Panigale")
The model of  aluminium or epoxy now serves as the master model.
Mold Making:
In order to withstand the extreme conditions but in an autoclave (3-7 bar pressure and 100-140 ° C temperature), the tools should either aluminum (is the handling larger workpieces bit difficult) to be built or even carbon fiber.
We use vacuum infusion process for making a carbon fiber tool.
This method is still relatively new (about 10 years) and was developed in the aviation industry. This method allows to build very high quality and very durable tools that withstand several hundred cycles in an autoclave without sacrificing quality.
However, the vacuum infusion process requires a great deal of experience. We work with because it is not only the best but also the unbedenklichste currently for health methods to produce a carbon fiber tool.
(Vacuum infusion of a front fender)
(Product made of carbon fibre)
For motorcycle component production, we exclusively to the autoclave process. For this purpose (prepreg epoxy prepreg carbon fiber fabric with =) are cut tailored blanks of different carbon fiber Prepreggeweben, which are then inserted, using a Laminierplans in the respective tool.
A complex component may consist of more than 50 different location blanks, so we number the items. The material-saving cutting ensures used for nesting software with us.
(Nesting software for optimized cutting material)
The created data (Cut-file) will be sent to our CNC cutter, which cuts the individual parts and features simultaneously.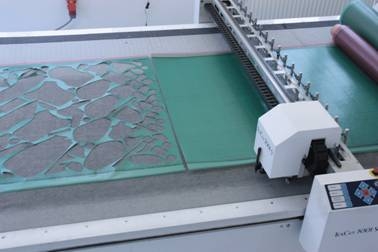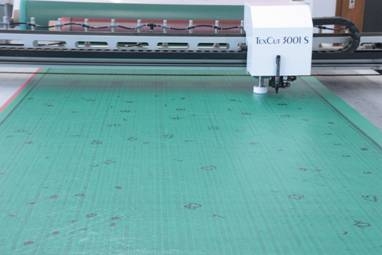 (CNC Cutter)
The individual prepreg blanks are placed in a predetermined order (using the Laminierplans) by hand in the previously treated with mold release agent. Because the prepreg layers are processed to optimally only in a narrow temperature range, which takes place in an air conditioned room with us. Is it too cold, not stick the individual layers in the mold; it is too warm, they are very sticky and are then very difficult to process.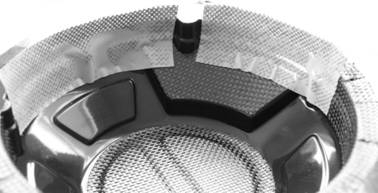 (prepreg layers in the tool)
Inserting the individual prepreg layers follows a so-called vacuum structure: On the fabric has a release film and a bleeder is placed the entire tool is packed in a vacuum bag which is hermetically sealed. The vacuum bag is connected to the integrated therein vacuum pump in the autoclave.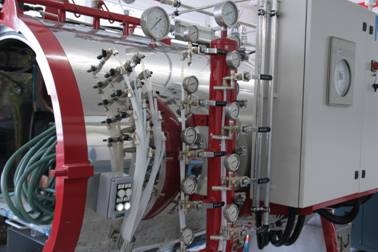 This can be continuously monitored during the curing process, whether the vacuum bag remains sealed, each component has its own vacuum hose.
The autoclave was sealed and the cycle is started. Each cycle lasts depending on the used prepreg material about 3 – 4 hours. In each cycle, a preset program controls the temperature and pressure conditions in the device.
After completion of the cycle, the tool is removed from the vacuum bag, the vacuum structure is removed and the cured carbon fiber component mold.
The outer contours still be trimmed and drilled holes as needed or milled air inlets on the components.
This is done on our 5-axis CNC milling machine, because only there an optimal accuracy of the components can be achieved.
Also for an apparatus must be built for each individual component on which it is fixed by means of vacuum. In addition, a program will be created also for each individual component. We use our Tebis CADCAM system.
If there are no CAD data of a component, we digitize the component contour with a 3D measuring arm directly from a pattern component.
(5-axis CNC milling machine in action)
After completion of the program on the CNC milling machine, the component is removed and trimmed manually.
If the respective component of several individual components or are still various mounts or metal bushings glued, hiking the parts in our department adhesive.
Here the carbon fiber parts with special 2-component adhesives bonded to a doser (special equipment that applies adhesives with programmable dosing volume). In order to obtain a very high dimensional accuracy and here we use quite often very specific arrangements made by us adhesive molds.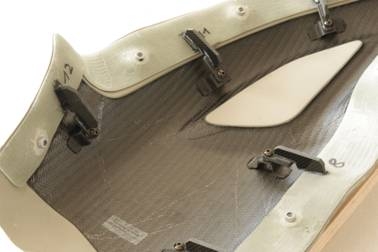 (Adhesive side panels Ducati Diavel)
After cleaning, the first quality control is performed before the component in our painting department shall proceed.
For painting the component is cleaned meticulously and the surface slightly rough; so last release agents are removed. We use this small, winding components wet blasting machine, large components are prepared by hand.
On a special paint wagon, the component runs in the paint booth. Here the clear coat is applied with a spray gun. We use an OEM paint (with car manufacturer approval) in gloss and matte finish.
The paint shop is one of the most important areas of our production. The coating not only serves to protect the component against environmental influences such as UV radiation and moisture, but also gives it this incomparable three-dimensional carbon look.
After drying, the painted parts, a further quality control, which eliminates nor any trapped dust. The latter are very rare with us; our professional paint booth with filtered air pressure prevents it reliably.
The Result is a high quality carbon fiber component that we have made with skill and experience and great technical effort accurately.
The device is ready to ship and will bring joy to our valued customers for many years.