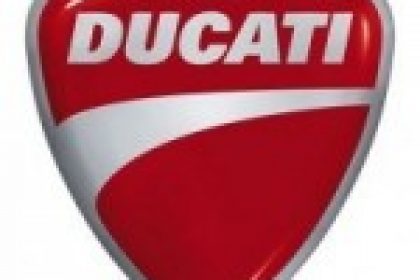 Ducati Hyperstrada 2013: Road test
For 2013, the Italian motorcycle maker introduces its next generation of Hypermotard, the Hyperstrada. With increased comfort, a new design and a ride that will thrill both in and out of the city chaos, it's a just another way to enjoy life on two wheels.
After first throwing my leg over its wide-ish seat, I noticed that there might be a little bit of an issue. It's a tall bike, no matter how you slice it. But it's designed to be like that. The additional height, I found, really works in its favour. Riding higher allows you to see further ahead just like in an SUV or truck. It also gives you more road presence.
My issue was that I couldn't comfortably touch my feet down.
But vertically challenged riders have a couple of options to rectify the situation. One, there's a Low Version available. Its regular seat height measures in at 850mm (33.5 inches), and you can shorten the suspension in the front and rear so it equates to a seat height of 830mm (32.7 in). There's also a low seat accessory that will then drop it to saddle another 40mm (1.5 in).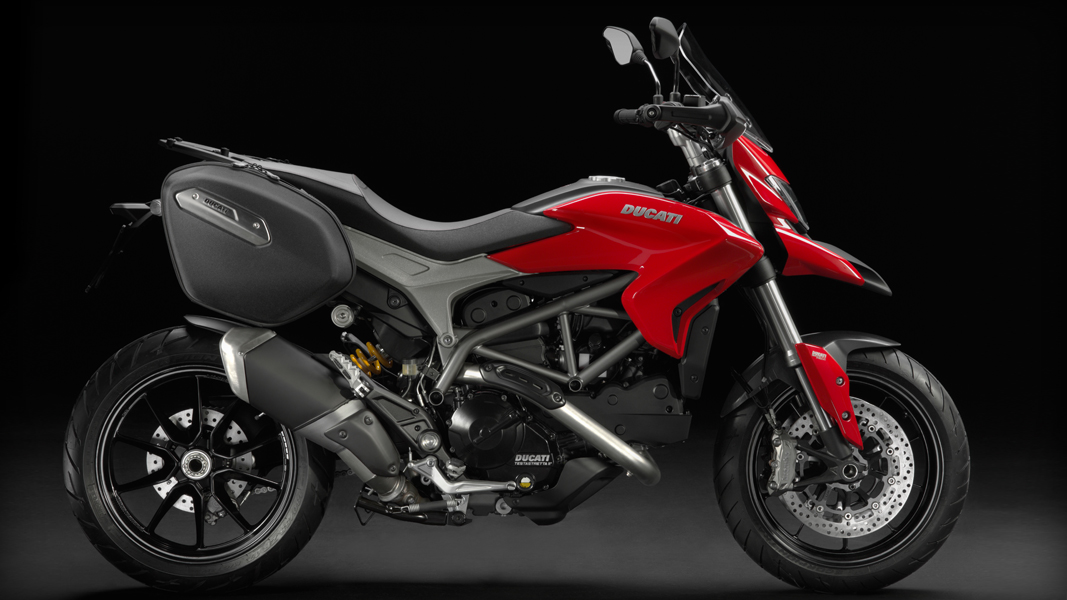 Okay, so now I can confidently touch at least one foot on the ground. Perfect. It's go time.
At the heart of the Arctic White beauty is a new 110 horsepower Ducati 821cc Testastretta 11-degree engine linked with a six-speed gearbox. The 66 foot-pounds of torque are then hugged in a new Trellis frame equipped with top-of-the-range chassis components.
What I like about this engine is that it has very smooth power delivery. There's a wide range of torque so there's no need to take off in a hurry to get the bike into its sweet spot, especially in stop-and-go traffic. However, if you find yourself on the open road and want to open it up a bit, it's ready to rumble. Its dual personality allows for amiable riding in both circumstances.
Let's say the weather isn't gorgeous and sunny, and you want to reel in the 110 horses, that's entirely possible thanks to its Riding Mode settings. It's as easy as pushing a button on the left handlebar.
The Urban Riding mode provides 75hp, delivered with a "Low" Ride-by-Wire throttle response, Level 6 Ducati Traction Control system intervention and Level 2 ABS with maximum safety and braking stability and increased rear-end lift-up prevention.
There are also Sport and Touring modes, which both utilize the 110 horsepower but with different levels of traction control and throttle response.
It's no wonder I gravitated to the Sport option. It provides the peppiest experience without getting too overwhelming, especially in a downtown environment.
Whether you are going for an extended ride or not, the Hyperstrada comes standard with quickly detachable side luggage that accommodates up to 50 litres of personal items. Should you need more space, there's a 31 litre top case that can be added as an accessory.
And along the lines of extended rides, the Hyperstrada comes with a totally revised fuel tank, which has an increased capacity by 3.6 litres to 16 litres, giving it more range to go the distance. But don't worry, it doesn't take away from its svelte waistline or overall slender silhouette. Thank goodness!
And speaking of waistlines and a full tank of fuel, the Hyperstrada weighs in at 204kg (449.7 pounds).
On the road, its general ergonomics worked very well for me. An upright seating stance combined with its handlebar foot peg positioning allowed me to ride without discomfort. Packing my gear into the saddlebags meant I didn't have to carry a backpack, so that took the strain off my spine.
And when it came time to take on some sinuous roads, the Hyperstrada had no qualms about it. After all, there's a little bit of performance in each Ducati, even if it's meant for more docile riding. It's in their DNA.
The only complaint I encountered with the Hyperstrada was with the kickstand. Its spring was so, well, springy, and the foot peg by my left foot was awkwardly positioned. The combination of the two – plus shorter legs – prevented me from being able to put the kickstand down on my own. A silly problem to have, but a major one. I had to have the guys I was riding with assist me in that regard. It was nice to have them wait for my beckoning call, but also a little unnerving that I couldn't do it by myself. I'm sure it's a quick fix, but if you're smaller and are taking it out for a test ride, make sure you test this out first! You'll thank me for the heads up.
Overall, the new 2013 Ducati Hyperstrada has character, a bold yet attractive appearance and a comfortable riding stance. It's a win-win no matter your path.