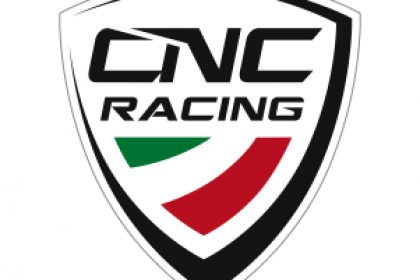 Conquest Racing Ltd is proud to be a distributor for CNC Racing UK. CNC Racing is a product born from a touch of innovation and design, valuable material that's worked with care. From the most important motorbike races to the most sophisticated home garage, in the most creative customisations, we often recognize the CNC RACING touch.
The uniqueness of CNC Racing products and our competitors' challenges strengthen our will to grow and innovate. Speed, precision and quality sustain the teamwork of qualified people that use the latest technologies and know-how in the sector.
Before reaching the market a CNC Racing product must meet all the demands of our test pilots who are used to extremely high efficiency, safety and style standards. This is what we call Quality. CNC RACING stands for quality, reliability and top technical level.
CNC Racing design, plan and develop products for our customers' material dreams. The result of a superb job is a cause of pride for our customers. The materialising of the wishes of each individual customer and the fulfilment of expectancies is the focus of our activity and the benchmark for our products, our actions and evolution.

CNC Racing UK Performance Parts
CNC RACING and Althea Racing intensify their collaboration for the new sporting year 2014: in the next season the colours and the products company of Arezzo, a leader in carbon and alloy accessories for motorcycles, will be present throughout the formation of a motorcycle in the Team of Genesio Bevilacqua.
The enthusiasm and passion for challenges that are common to CNC RACING and Althea Racing in addition to an important project of product development, for years there has been a relationship of trust and cooperation at 360 ° that enrich the experience and technology personally and professionally.
CNC RACING and Althea Racing, adjustable rear sets RPS for the 2014 season:
The PE400 rearsets that Niccolò Canepa will be using in the 2014 SBK World Championship, fitted on the Althea Racing Team's Ducati 1199 SBK Evo, are the forerunners of the new RPS product line. The line caters to customers who want to get their hands (and feet) on the same technology used by the champion riders ripping up the SBK World series tracks.
RPS stands for Racing Producing System, intimating how each detail and the technical feature has been selected and fine-tuned based on experience CNC Racing has gained by working with the top-performing teams and riders from the SBK series in recent years.   CNC Racing UK is social: Join our CNC Racing UK based Facebook page and keep up to date with all the new exciting products being developed for your machine by CNC Racing.