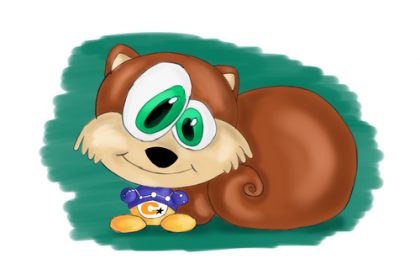 Shifting into 5th gear with WordPress SEO,
Our SEO company has kindly been in contact due our hard work at making our website SEO friendly. Below is a short story of our success with Squirrly's SEO……..
Conquest Carbon is a great company for all you passionate motorcyclists out there, but the appealing sound of the engine was not enough to get across to their online audience. That's why Squirrlys plugin for WordPress Seo gave them the helping hand in getting on track to become  as popular as Valentino Rossi.
Who are Conquest Carbon?
They are a small business near Wimborne that transformed their passion for motorcycles into a successful company. They realized they don't simply love the sound of the motor, but the perfecting of the engineering masterpiece and the trill of motorcycle speed races.
Their shop specializes in performance parts for Sport bikes and carbon fiber that can be professionally fitted for your motorcycle. The attitude of perfecting the ride to accentuate the adrenaline rush, was there even when they were thinking of WordPress SEO. They operate a policy of 100% customer satisfaction, proved by their work with motorcycle manufactures such as Ducati, Triumph and Yamaha and their showroom and site prove it too.
Squirrly, speeding up the traffic
When they choose the Squirrly plugin for better WordPress SEO, they weren't searching for the same rush as from being in a racing competition. But by using the Live Assistant they make sure that every article on their blog is at high performance, with the best title and keyword density. It is like the pit garages where you make sure everything is working at high performance before the WordPress SEO big race, getting more people on your site and in your online shop.
The Squirrly keyword research tool helps them keep their motorcycle site clean. It doesn't matter if it's presenting reviews of their products or writing about the latest speed race, they always know which words are best suited to bring the right customers to their site. And it doesn't stop here. In WordPress SEO Squirrly offers detailed analysis about your ranking. About the traffic you get on your every post and on the overall site. How well you stand in social media and the power your content page can generate on the web, are just a few extra information that come in handy to the content creators.
And now each week on their email they get the Audit of their site to tell them how they've improved in the last weeks race for traffic. They get to have specific statistics on their site and it's evolution. They also get tips, so things are pretty straight forward, just how they like to make things for their own customers.
The real results in WordPress SEO
But performance is not credible if not measured. So let's put it into perspective. Squirrly helped Conquest Carbon perfect their skill in writing content an getting more audience, by increasing their traffic by 500% in just a few months. And the important part is that it got them the right people that are interested in speed racing and motorcycles. Those people are the ones that are going to become their customers in the future. The ones that will appreciate their showroom and their professional attitude.
Our plugin refines their content, so their passion for the adrenaline that only motorcycle rides give you, transpires.  We want each one of you, interested in motorbikes to get closer to them. The sooner you find them, the sooner you'll get on your better performing ride.