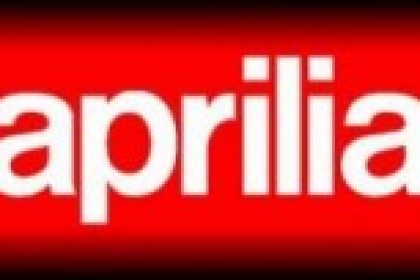 2014 Aprilia Tuono has big changes
Aprilia has given the Aprilia Tuono V4R a comprehensive makeover just two years after the bike was launched, with more power, even more advanced electronics, new brakes and a larger fuel tank.
The naked Tuono V4R has received the same host of changes that were seen on the RSV4 earlier this year, with the 999cc V4 engine given a bit more power with a mild 3bhp power-boost to 170bhp claimed peak power thanks to reduced internal friction and modified sump along with a new exhaust system.
Other engine changes include revised timing, 20mm longer inlet tracts, a heavier crankshaft flywheel for improved smoothness, shorter gear ratios in the first three gears and the peak power now delivered lower at 11,500rpm.
Aprilia hasn't just worked to improve performance; there have been changes aimed at making it easier to ride, thanks to revised suspension settings and a new 43mm Sachs fork.
The larger fuel tank (up 1.5 litres) has also been redesigned to make it more comfortable for the rider to grip and brace against when cornering or braking hard.
New brakes boast Brembo M432 radial calipers and new 320mm discs which have a revised cross-drilled pattern claimed to give better feel under hard use.
Tied to the hardware is a revised electronics package, adding  multiple-mode ABS, traction control, anti-rear wheel lift, wheelie control, launch control, and a quickshifter.
This is the debut for ABS on a Tuono, and it's just part of the Aprilia Performance Ride Control (APRC) first seen on the RSV4. The Aprilia-developed system is the most advanced available with a self-calibrating tyre-circumference system which takes into account tyre wear and joins together all of the ABS, traction control, wheelie control, launch control and anti-rear wheel lift systems.
The eight-level traction control can be adjusted on the move, and allows a degree of wheelspin while cornering. The wheelie control has three settings and will allow the front wheel to hover over the Tarmac, while the launch control has three settings and works with the quickshifter.
The new Tuono is available in dealers now for £12,342 on the road.