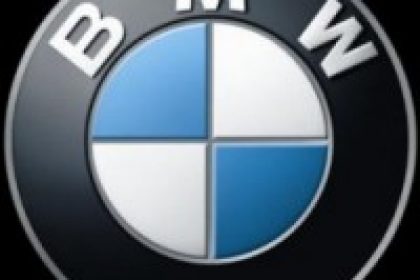 2013 BMW R1200GS Review
So here we are in South Africa, among the first in the world to ride the fifth generation of the A-T class icon. BMW's goals for the new GS were improved performance, both off-road and on, plus enhanced safety and comfort.
"It was time to strike out on a new path," said Hermann Bohrer, VP BMW Motorrad plant Berlin, at the bike's launch. "We're resetting the counter to zero."
And by "zero," BMW means this new GS shares virtually nothing with its predecessor.
Boxer Punching Above Its Weight
The key component to the new GS is a completely redesigned horizontally opposed Twin. BMW threw out everything except the engine's bore and stroke, thus it retains the 1170cc displacement we've become familiar with over the past nine years. The revitalized Boxer will be making its way into other R-series Beemers, likely first into a reworked R1200RT within a year.
The previous Boxer motor used a blend of air and oil cooling, with air providing the bulk of the cooling (78%), augmented by heat transfer from oil for the remaining 22%. The engine in the new GS is being termed "liquid-cooled," but 65% of the heat it sheds is still accomplished by air flowing over the engine's remaining cylinder fins. Due to the retention of significant air cooling, the liquid-cooling of the new Boxer (two small radiators, coolant, hoses, fan) is purported to add just 6 pounds over the old air/oil-cooled mill.
The new Boxer's cylinder heads also receive the benefits of a clean-sheet redesign. Instead of receiving air and fuel horizontally from behind the heads, the intake mixture is now sent via a "vertical through-flow" system, basically a full down-draft arrangement, for greater performance and efficiency. It also frees up foot space where the throttle bodies were previously located. Intake and exhaust valve diameters are up 1mm for more effective flow, and exhaust gases are now dumped from the bottom of the cylinder head.
Due to a narrow angle between the intake and exhaust valves, the more efficient combustion chamber allows compression to be bumped half a point to 12.5:1. Like Ducati's Panigale, the new GS has an automatic decompression feature that allows a smaller starter and battery for less weight. Also new to the Boxer is E-gas, more commonly known as a ride-by-wire throttle. This advancement enables five programmed riding modes and cruise control for the first time in GS history.
The net result is a 15-horsepower boost, now pumping out a claimed 125 hp at 7700 rpm. Torque is also up, churning out a peak of 92.2 ft-lb at 6500 rpm, up from 89 ft-lb at 6000 revs. The new Boxer's rev ceiling is lifted 500 revs to 9000 rpm.
Africa-By-Wire
Although many adventure bike owners don't travel far off the beaten path, BMW's GS has an enviable off-road reputation that has been integral to building the brand. To test out the full complement of GS chops, journalists were flown halfway around the world to exotic South Africa where traffic enforcement is lax and unpaved roads are abundant.
First impressions of the Berlin-built machine are strongly positive. The new GS looks great in the flesh, boasting a more contemporary and edgier appearance. An LED main headlight is said to be the first ever installed on a motorcycle. New LED turnsignals are tiny and must be the smallest OEM signals ever. Fingers wrap over new levers, one of them nylon, and both adjust over a large range via a new mechanism.
A slimmer midsection allows legs a more direct path to the ground from its 33.5-inch perch, its lowest position. Those needing more legroom can flip the seat's adjustable mounts to yield a height of 34.3 inches. The seat's angle can also be changed, although I'm not sure why any male rider would want a saddle that slopes into the back of the fuel tank. Optional is a low seat that drops heights to 32.3 or 33.1 inches.
The new Boxer fires up almost instantaneously and much quicker than last year's model, settling in to a familiar horizontally opposed Twin cadence. A squeeze of the clutch lever reveals an incredibly light pull thanks to a mechanical assist function and an oil-bathed multi-plate unit that replaces the dry, single-plate clutch in the previous model that could overheat when bogged down to a crawl. Clutch maintenance is dramatically simplified by locating the clutch, now with a slipper function, at the front of the engine behind an exposed access panel. The clutch's narrower engagement zone combined with less flywheel effect from the engine makes the bike slightly more difficult to tractor away from a stop than previous.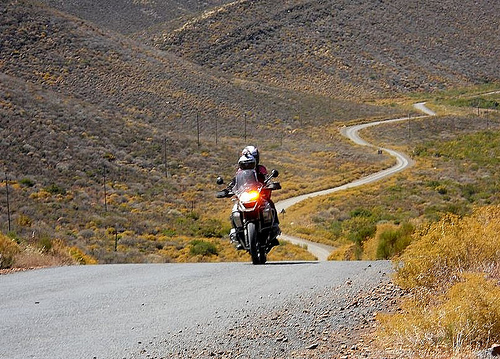 The clutch formerly resided between the engine and transmission, requiring removal of the tranny for replacement. But the unit-construction powertrain of the new GS means the gearbox no longer bolts on as a separate component. The result is a dramatically shorter engine front to rear, enabling a 53mm longer Paralever swingarm inside a 59.3-inch wheelbase identical to the old version.
The smooth engagement of first gear is a sign of good things to come. While the R1200's old gearbox required long throws and considerable clunkiness, this new tranny shifts with remarkable slickness. Its only drawback is a neutral position that is sometimes difficult to toggle to while wearing off-road boots.
The torque curve from the previous R1200 lump was enviably flat, able to provide strong thrust at nearly every rpm. This new engine has a similar powerband, but it feels punchier throughout. One can tell a lot about the power of an engine by how easily it will pull a wheelie, and the swiftness at which the GS's front wheel lifts off (when TC is disabled) with a bit of clutch in second gear demonstrates the new motor's improved stonk. Enhancing the visceral riding experience is a newfound honk from the engine's intake now located between and ahead of your knees. Their higher location also enables fjording deeper water crossings.
The E-gas R-b-W system is well sorted and doesn't suffer a disconnected feel. Throttle response depends on which riding mode is selected. The Dynamic mode is snappiest, while Rain mode is at the other end of the spectrum. However, peak power is said to be supplied in every mode, and even the Rain setting didn't feel overly neutered.
The GS uses a completely new steel frame to work with the new engine, but the bike's key chassis geometry (rake, trail and wheelbase) is basically unaltered. As such, the fresh GS feels a lot like the old GS. Its curb weight has risen 21 pounds to 525 pounds, but it doesn't feel any heavier.
There's now more rubber on the road or trail. A 120/70-19 up front replaces the previous 110mm-section tire, while the rear (170/60-17) is 20mm wider. Cast aluminum wheels are standard equipment, but the optional spoke wheels of our test bikes are more rugged and better suited to serious off-road use.
Antilock braking is included with every new BMW, and the GS is no different. But what's new is a pair of radial-mount Brembo calipers on the front wheel and a slightly larger brake rotor (276mm) out back. The front brakes feel sharp on the street, but they're so easy to modulate via steel-braided lines that they also work well off-road, offering excellent sensitivity.
New ABS programming results in an improved system, with its parameters based on the chosen riding mode. Braking is "Integrated" in BMW-speak, which means the front and rear brakes are linked, again with settings based on ride modes. Two-wheel purists may hate the integrated-brake concept, but they have little to fear about its transparent operation in the GS. This is a terrific set of binders. ABS can be switched off if desired.
Suspension duties are again handled by a Telelever front end and a Paralever rear that incorporates the driveshaft. However, the Tele is a new design, and the EVO Paralever now swaps sides with the muffler. BMW claims they, together with the new frame, provide a significant increase in torsional stiffness.
The standard GS is equipped with a non-adjustable shock inside the Telelever, while the rear damper is adjustable for preload and rebound damping. But we didn't test it.
Instead, we rode on bikes equipped with optional Dynamic ESA, a semi-active suspension system with roots first seen in BMW's HP4 version of the S1000RR sportbike. A similar system is also featured in Ducati's latest Multistrada. Spring-travel sensors relate data to a computer that electronically alters damping control based on riding conditions and the ride mode chosen. Inside each ride mode, the suspension can be set to hard or soft options.
Dynamic ESA performed well on the pavement, offering a fairly supple ride while maintaining enviable wheel control. BMW's Telelever again proved its efficacy by limiting front-end dive under braking, something with which many long-travel adventure bikes struggle.
After some enjoyable paved roads, it was time to ascertain the GS's off-road capability on a twisty gravel/dirt road. Switching to Enduro mode on the fly, the Gelande Strasse adapted itself to the loose conditions. I was pleasantly surprised at the considerable rear-wheel drifting the ASC allowed, letting a rider hang it out a bit while maintaining the security of a TC safety net. And the bike's fatter tires didn't seem to reduce effectiveness off-road.
Aiding tire grip is one of the most tractable engines ever placed in a motorcycle. The new Boxer is remarkably flexible, able to chug ahead cleanly from just 1500 rpm. Speeds on this road varied from 10 mph to 75 mph, but I kept the transmission in third gear the entire time while still maintaining a brisk pace. Traction was enhanced in slow corners by low revs, putting down its power confidently, and higher-speed sections were devoured by the extra surge of power at 6500 rpm.
Later in the day we sampled a GS set up for off-road work, including a one-piece (and taller) enduro seat, crash bars and an optional jumper wire that allows access to the Enduro Pro mode that offers sharper throttle response and allows more front-wheel lift before TC intervenes. As with the other modes, you'll have to switch off the ASC to enjoy proper wheelies. Another benefit of Pro mode is that it automatically saves all your last settings (for example, ABS and TC switched off) and remembers them when re-starting; default settings are resumed when in the other ride modes.
The GS's off-road behavior won't surprise anyone who's ridden previous versions. It's still monstrous for anything resembling a dirt bike, but it's shocking how well it can navigate tricky sections if you're careful and maintain some momentum. Keep up your speed and it barges through almost any obstacle like a two-wheeled Panzer.
New for '13 is a thicker aluminum handlebar that is placed just right for street adventures but is too low for riding while standing. However, the bar can be rotated forward in its clamps to yield a height nearly an inch taller. Rubber peg inserts quell vibration on road, and they compress under a rider's weight when standing to offer feet a solid purchase on the pegs' serrated edges.
Back on paved roads, the GS proves its mettle as a capable sport-tourer. A key improvement to its street manners is a larger windshield that now can be adjusted over a wide range of height and rake via a hand knob that can be spun while riding. It delivers exemplary protection when in its uppermost position and is said to be a significant 5 decibels quieter than the old screen (that could be only adjusted when the bike was stopped) at 110 mph.
As for the lofty velocity that few of you outside Germany or South Africa will enjoy, the invigorated GS proved to have no difficulty cruising at that speed. In fact, I saw 145 mph on the analog speedo more than once on our ride.
Sluicing through a canyon road is entertaining on the GS, able to be hustled at a hurried pace that could embarrass more than a few sportbike jockeys. The wide handlebar provides plenty of leverage to quickly bank into a corner, and the new suspension keeps the chassis on an even keel. Rider-friendly engine response, even in Dynamic mode, makes optimum use of available power. Gearshifts are swiftly dispatched, and the new slipper clutch proves to be surprisingly useful on an A-T bike when ridden like a sportbike.
As you can tell from what's written above, we're astonished with what BMW has done to comprehensively upgrade nearly every aspect of a bike that was already the class standard. The new GS is able and quite willing to tackle nearly every duty that could be thrown at it, from navigating Jeep trails to swiftly sailing to far-off destinations to a commute to work.
However, the GS did disappoint me during a casual ride down an open dirt road. I was standing up to get cool air through my riding gear, traveling about 45 mph, when I encountered a washboard section. In an instant and with seemingly no provocation, the bike went into a wild tankslapper that threatened to throw me from the bike. It was a very panicked second before the steering regained its composure.
We can't yet say for certain this is a problem with the bike, but another journalist reported a similar experience when he was riding while standing. This is quite unexpected considering the chassis geometry is essentially unchanged from the previous model, plus there were no stability issues whatsoever during high-speed road riding. I wonder if perhaps the Dynamic ESA allowed the front suspension to pack down over the washboard surface, reducing its rake and trail to less stable geometry. Or perhaps the GS will end up with a steering damper when deliveries begin in March of this year.
U.S. pricing for the 2013 BMW R1200GS starts at $15,800 for the base model with a number of optional packages that increase the MSRP up to $18,870. That puts the starting price below the $16,150 MSRP for the 2012 model, though the highest-priced package is higher than the $17,795 BMW asked for the top-tier Premium Package for the 2012 GS.