Tuesday, 06 September 2022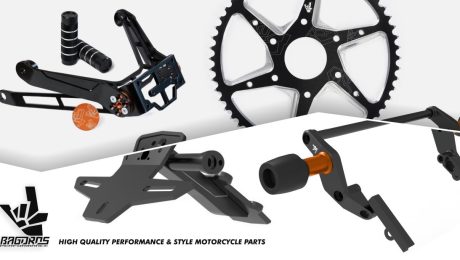 Bagoros Performance Motorcycle Protection UK Dealer
Conquest Racing Ltd are proud to announce a new collaboration to be the sole UK distributor for the great manufacturers of motorcycle crash protection parts Bagoros Performance.
Bagoros Performance, was created out of passion for everything »motorbike« and knowledge in the sport and lifestyle of stunt riding.
We specialise in the production of protective and style products for motorcycles from the highest quality and lightweight materials in the moto-industry and setting trends, widely accepted and recognised by true bike enthusiasts.
Our vision is to become synonymous with the highest level of technology, improved protection and the appearance of motorcycles with a unique, fresh design that is recognized worldwide.
Bagoros Performance unites passionate motorcyclists whose lifestyle is synonymous with endless hours, spent on wrenching their bike, seeing the asphalt as a never-ending playground and the road as a way to live to their dreams.
The same moto-riders swear on excellent design, quality and protection.
The R&D department works closely with the official KTM factory rider Rok Bagoros, who shares his knowledge and experience of street- and stunt-riding with the developers, resulting in motorcycle accessories and parts that truly understand the needs of the driver and are tested in extreme conditions.