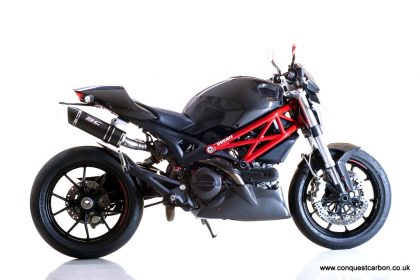 Special products designed specifically for Ducati Monster 696 796 1100 by Fullsix Carbon,
We are pleased to announce that Fullsix have just created a whole new line of carbon fibre products specially designed for the Ducati Monster 696 796 1100 range.
fullsix-carbon-fibre-ducati-monster-796-1100/
In collaboration with renowned designer John Keogh, the FullSix team would like to introduce the »FullSix Monster«, a stylish carbon fiber reinterpretation of the classic Ducati Monster.  Sophisticated yet muscular and sexy, the FullSix Monster is a showcase of John Keogh's design talent and FullSix's carbon elegance.  The result is a perfect look, precise fitting and supreme part quality which captures and augments the spirit of Ducati.
Designed by John Keogh, crafted by FullSix.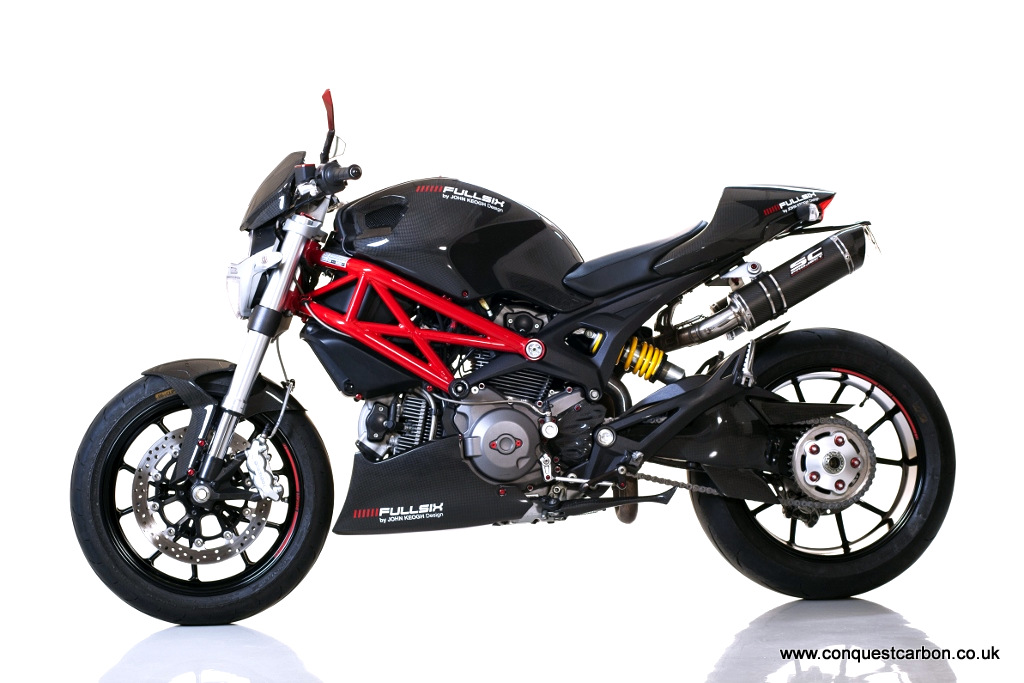 John Keogh
John Keogh brings nearly 20 years of professional motorcycle design experience and critical acclaim to CDT Group and FullSix.  Trained as an automotive designer in the UK and Switzerland, John is an authority in motorcycle design and regularly contributes articles and drawings to motorcycle magazines worldwide.
In addition to designing personalized prototypes such as the Ducati Terminator, Vee Two Squalo and SuperSqualo, John has collaborated with OEM manufacturers such as Triumph and Buell/Harley-Davidson on projects such as the radical Buell Firebolt and Lightning.  One will also find John's creations on the racetrack as well, having worked with motorcycle race teams such as Roberts GP and WCM Yamaha, as well as automotive race teams such as Lola, RML and Caterham.
Collaboration & Design
In 2008, CDT Group has ranked among the top global manufacturers of high quality carbon fiber parts in the automotive and motorcycle industry.  In joining forces with John Keogh, CDT Group has created the FullSix Monster.  Drawing inspiration from the original Monster design and incorporating John's organic approach which focuses on extracting a subject's original design elements and producing a new creation that is both complimentary and yet surpasses the original, the FullSix Monster demonstrates CDT Group's pursuit of world class carbon fiber design.
Free from the rules and restrictions imposed in professional racing, the FullSix Monster fully showcases John's creativity.  Blending Galluzzi's Monster with his own provocative ideas, John applied his »fast and dirty« design approach to adorn our favorite Italian motorcycle with sex appeal and carbon elegance.  »It is a Monster with a special touch« says John Keogh, »This is a major step forward.«