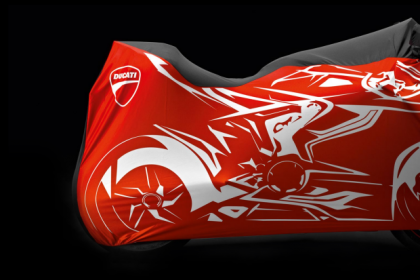 Project 1199SPS the build begins… Do you like to personalise your bike to a standard which you feel is how the bike should have been as stock or perhaps you like to keep your machine just as the factory intended?
Project 1199SPS is a website created by a true motorcycle enthusiast "Topolino" he created his website through the passion of motorcycling and here you will be able to follow him build his dream Ducati Panigale 1199SPS. There will be no expenses spared on this project, Topolino will give clear detailed feedback on the products he chooses for his Panigale.
From Project 1199……..
"The inspiration for this project dates back to the introduction of the iconic 916 almost 20 years ago. In recognition of its dominance & success in the WSBK series, Ducati released a number of limited edition SP & SPS models. These were based on the factory superbikes, and sported a similar livery to their racing counterparts. The design of the colour scheme used, soon became synonymous with the brand. It appeals as much to me now as it did then and forms the basis on which this project is founded.
My website is primarily designed as a source of reference for anyone to use, should they feel inspired to carry out similar modifications to their own machine. I will try to the best of my ability, to catalogue all of the changes, along with detailed photos and explanatory text, as the build progresses. Regular updates will appear both on the website and on the Facebook & Twitter pages. I will provide links to external websites, where necessary, if you wish to contact the manufacturers for any of the components used throughout the project. If you have any questions, please feel free to contact me and I will try my best to help."
Best Wishes