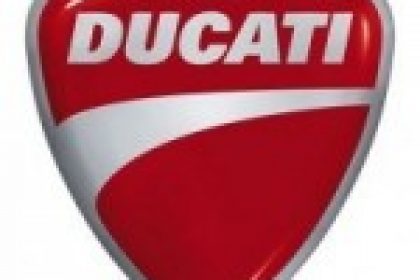 2014 Ducati Monster 1198
Camouflaged prototypes of a third-generation Ducati Monster have been spotted on the mountain road that joins Bologna with Florence through Italy's Futa Pass, the traditional evaluation lap for factory test riders. Most likely, this is the hottest version of the next Monster, powered by a further honed version of the 1198cc "Testastretta 11 degrees," the latest evolution of the eight-valve 90-degree V-Twin.
When I met Claudio Domenicali for the technical analysis of the 1199 Panigale, the soon-to-become CEO of Ducati Motor confirmed that he would keep developing and refining this family of engines since it is due to remain in production for many years to come, filling a number of roles through the model range. The 1199 Panigale and its soon-to-come derivative, the 898 Panigalina, will remain solely focused on a mission of all-out performance.
The next-generation Monster family will be more important than in the past and will also reach much higher performance levels, as can be expected by the adoption of the 1198 Testastretta 11 degrees unit for the top-of-the-line version. This engine will not produce less than the Multistrada's 150 horsepower and will more likely reach the 160 hp of the Diavel.
I am tempted to speculate that the top version of the new Monster will replace the Diavel, mixing some of the style of the power cruiser with the traditional agility of the Monster and performance potential of the Streetfighter. Once again, Ducati might lead the way to explore new concepts, shuffling the cards to infuse new enthusiasm among potential motorcyclists.
As in the past, there will be a range of versions and displacements, including an intermediate machine powered by the same 821cc engine that powers the new Hypermotard. This will share the rolling gear of the top version, as the liquid-cooled, eight-valve Desmo would not fit in the traditional Monster frame that currently harnesses the air-cooled, sohc, four-valve V-Twin.
The 821cc Testastretta 11 degree reliably delivers 110 hp, which is more than adequate for fun on a naked, agile bike with strong character. Both the 1198 and the 821cc version of the Monster will feature a complete suite of electronics to make riding safer and even more enjoyable.
Since the bread-and-butter Monster has long kept assembly lines rolling, even in times of crisis, an entry-level version is a must. One possibility for such a machine is to share the basic styling of the new-generation Monsters with power from an updated edition of the air-cooled Desmo and rolling on a chassis derived from the current model.