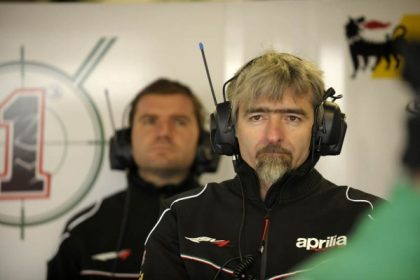 New Ducati Corse General Manager, Ducati announces the appointment of Mr. Luigi Dall'Igna as the new General Manager of Ducati Corse. Having played key roles for many years in both MotoGP and World Superbike championships, 47-year-old Mr. Dall'Igna has acquired significant experience in the world of motor sport. His expertise will enable the Bologna-based manufacturer to increase its focus on the technical aspects of its racing activity, continuing to lay the foundations for a new phase of development and improving its competitive results. Mr. Dall'Igna will report directly to Ducati Motor Holding CEO, Claudio Domenicali.
Bernhard Gobmeier, who has been the General Manager of Ducati Corse for the past ten months, will return to Germany to pursue the opportunity of a prestigious and strategic position within the Motorsport organisation of the Volkswagen Group. In his new position, the 54-year-old Engineer from Bavaria will continue his upward professional curve within the VW Group.
Paolo Ciabatti, who has been the MotoGP Project Manager since January, is confirmed in his role and will report directly to the new Ducati Corse General Manager, as will 39-year-old Engineer Ernesto Marinelli, Ducati Superbike Project Manager for the past two seasons. The new appointments become effective from 11 November, 2013, immediately after the end of the 2013 racing season.
Ducati Motor Holding CEO, Claudio Domenicali
"Thanks to this appointment, we can look forward to the next racing season with renewed motivation. We are confident that the new Ducati Corse organisation, and a strategy even more focussed on technical development, will help us achieve our targets, ensuring that Ducati once again becomes a key player both in MotoGP and Superbike. I would like to personally thank Bernhard for his work during these past ten months, and wish Gigi a warm welcome. I am certain that his solid experience combined with our technology and R&D and the technical support supplied by the Audi/VW Group, will help us restore Ducati to the level of racing excellence it had in the very recent past."