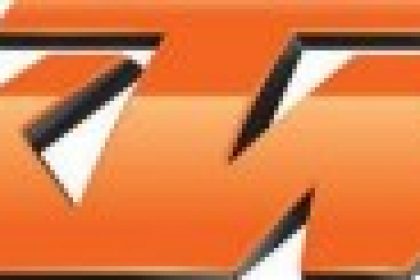 KTM 1290 Super Duke R Prototype
When KTM revealed its 1290 Super Duke R at EICMA, it made it very clear the show bike was a prototype. An actual production version is on its way, as recent spy photos indicate, but the actual prototype displayed at Milan still maintains an aura of mystique.
The specs sheet, for example, was intentionally vague. Even though we know the engine is based on KTM's RC8 R Superbike engine, the 1290′s actual displacement remains a mystery, described only as "more than ever." Horsepower and torque figures are also unknown, with KTM only teasingly describing them as "very, very much". The EICMA display was even set up to make it difficult to get a good look at the Super Duke R's left side.
If it weren't for a short teaser video full of powerslides, burnouts and wheelies, one might think the prototype was more a statue than a real functioning motorcycle. KTM will have none of that however, with the Austrian manufacturer announcing the 1290 Super Duke R will be ridden in public for the very first time at the Goodwood Festival of Speed in the U.K., July 12-14.
[ ATTRIBUTE: Please check: http://www.flickr.com/photos/72334647@N03/7041242135 to find out how to attribute this image ]
Former MotoGP racer Jeremy McWilliams will get the privilege of riding the 1290 around Goodwood's 1.16-mile Hillclimb course.
"It's always an honour to ride at Goodwood, but to be honest this will be the most insane bike I've ever ridden and yes – more than a certain MotoGP bike," says McWilliams, referring to the famously untameable Aprilia RS Cube. "Hopefully I can keep 'The Beast' on a leash and put on a good show for the fans at Goodwood. It is going to be memorable!"