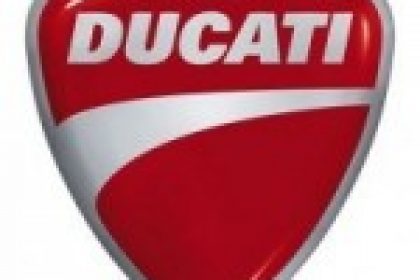 Ducati MotoGP & WSBK Test at Misano
These just in from Ducati Corse:
Two further days of testing for Team SBK Ducati Alstare at the Misano circuit
Misano Adriatico (Italy), Thursday 4 July 2013: Team SBK Ducati Alstare was on track at Misano both today and yesterday with its riders Carlos Checa and Ayrton Badovini for a two-day test session.
Warm and sunny conditions allowed the team to work consistently yesterday while today a rain shower in the early afternoon kept the riders confined to the garage for a couple of hours. Over the two-day period the two Ducati Alstare men were able to complete roughly 150 laps each, recording some interesting times in the process. With work focusing mainly on weight distribution on the bike, riding position, the anti-wheelie system and general set-up, the riders and their technicians are satisfied with the results seen in this week's testing.
Carlos Checa: "We've worked on set-up, my position on the bike, also working to improve some small things with the suspension, the position of the fork etc. I think we've worked well but we'll only see the results once we get to Moscow. I hope we have a good base and that when we arrive in Russia we'll be able to make small adjustments that will allow me to ride as I have here, and to the best of my ability. I'm very pleased that my shoulder hasn't really given me any trouble, despite having completed about 1400km on the bike between Imola and Misano, so I hope that chapter is finally closed."
Ayrton Badovini: "The tests have been positive. Unfortunately we lost some time today due to rain but, apart from that, we've worked well and have enjoyed two constructive days. We've tried some interesting things, working on the distribution of weight on the bike and with the shock. In the end we found a setting that I like and we confirmed a few things that we'd tried in Imola. I'm happy, though a little tired having ridden on six of the last seven days – I'm heading home now for a bit of a rest!"
Ernesto Marinelli – Ducati SBK project manager: "This test was very important for us. After the difficult weekend in Imola it was essential for Carlos to get back the confidence that he'd lost on the bike and, comforted by the times recorded, I'd say that we're on the right track. Ayrton continued the positive trend seen in Imola and he too believes that we're progressing in an encouraging way. We're aware of how much work is still ahead of us but we – Team, riders and Ducati – are all working flat out. Perseverance should bring us to the finish line."
Team SBK Ducati Alstare will next take to the track during the upcoming round of the World Superbike Championship that will take place between 19 and 21 July at the Moscow track in Russia.
*************
Ducati Team concludes test at Misano
The Ducati Team today completed a busy three-day test at Misano. Andrea Dovizioso and Nicky Hayden rode on Wednesday and Thursday, whereas Michele Pirro?fresh from his recent substitute rider appearances with Pramac Racing?returned to his role as Ducati Test Team rider, beginning his work on Tuesday and continuing through to today.
Apart from a brief morning rain shower today, the test was marked by good weather, enabling the riders to focus their work, which consisted mainly of carrying out frame comparisons. They also tried some engine developments and looked for a base setup for the Grand Prix of San Marino and the Rimini Riviera, which will take place at this track in September.
Andrea Dovizioso – Ducati Team (105 laps)
"The Misano track is a bit inconsistent for our bike, but coming from Assen, we immediately felt a bit better at this circuit. We worked on the current bike, finding a setup for the Misano race, and then we went ahead with the development of the laboratory bike, trying some new stuff and finding some interesting things. We were able to do nearly two full days of good work, and today we tried a change with the frame. There were some positives, like an improvement with the feeling on corner entry. We must decide what to do; it's a new part, so we have to understand whether or not we can have it in time for the Sachsenring."
Nicky Hayden – Ducati Team (158 laps)
"It's certainly been a useful couple of days. We didn't make any drastic improvements, but I tried something with a different anti-wheelie solution that worked quite well, and I'm happy about that for the next two tracks, which are maybe the worst two circuits for wheelies on the whole calendar. We lost a bit of time today with the rain, but in the end I did a low 1:34. That's not a bad lap time, although we'll certainly have to do better than that when we come here for the race. We did a lot of laps, mainly with the wheelie control and a different fork setting, and we got some good information."