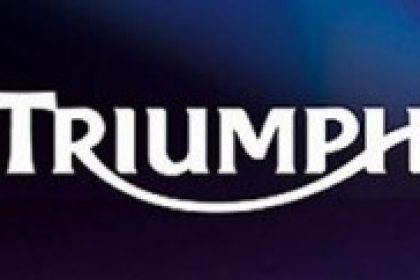 Triumph gears up for India ops with a change in plans
According to the new plan, Triumph Motorcycles will start assembling completely knocked-down (CKD) kits at a factory in the Gurgaon-Manesar area in Haryana, a departure from its earlier plan to build a factory at Narsapura, near Bangalore.
The company's manufacturing plans in Karnataka will be implemented later, two of the three people cited above said. It is, however, unclear whether the company has bought land in Haryana to start an assembly plant or it will use the manufacturing facilities of a vendor.
"They want to test the Indian market. The Gurgaon-Manesar belt will act as a stepping stone," one of the three people familiar with the matter said. "At Narsapura, a full-fledged manufacturing facility will come up in 2015."
All three declined to be named.
The company has opened a purchasing office in Gurgaon and hired a consultant to recruit in India, according to the second person cited above. "They want to get over with the recruitment process by end July."
Local assembly will help the company save on import taxes and reduce the cost of the motorcycles sold in India.
India imposes an import duty of 60% on completely built vehicles, 30% on semi knocked-down kits and 10% on completely knocked-down units.
"We will shortly be holding a full press briefing on our planned activity in India, and would prefer to hold off on any communication until that time," a Triumph spokesperson said. "We will be in touch as soon as the firm plans for this briefing have been made."
The Hindu Businessline newspaper in May 2012 reported that Triumph Motorcycles then planned to set up a factory near Bangalore at a cost of Rs.215 crore.
The company's proposal was approved by the Karnataka state high level clearance committee. The committee has approved the allotment of 30 acres of land at Narsapura Industrial Area in Kolar district, the report said.
The company had then said it would assemble some of these models locally. While some of Harley's models in India are locally assembled, BMW and Ducati have been selling imported units.
Triumph plans to open sales outlets in India by this year, according to the company website. The market for high-end motorcycles will continue to surge with the growth in the Indian economy, according to an industry consultant who declined to be named.
"Harley has managed to make an instant connect with the buyers in this niche segment. No doubts there will be buyers who would have waited for Triumph, but that initial momentum has been seized by Harley," he said.
Harley sells at least 80-90 motorcycles a month, while the estimated size of the market is a little over 2,000 units a year.