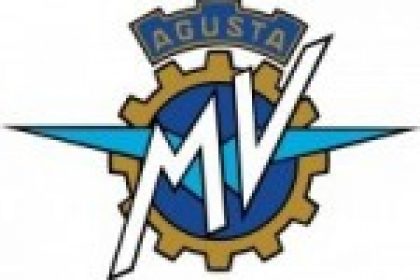 MV Agusta F3 800 First Ride Review
It had to happen, sooner or later. After the acclaim accorded to the punchier, torquier, 798cc long-stroke version of MV Agusta's 675cc three-cylinder F3 engine in the 800 Brutale naked bike, the Italian company has now followed this up with an F3 800 sportbike version. And it's already in production.
After riding the new bike for a full day at the Misano GP circuit under Italian sunshine, there's only one conclusion to be made: this new bike is truly the best of both worlds, combining the slim build, nimble handling and appetite for revs of a 600cc Supersport, with the torque and rideability of a 1200cc V-twin.
To create it, MV's R&D team headed by its Direttore Tecnico, Marco Cassinelli, has developed an uprated version of the 800 Brutale motor, similarly obtained by increasing the stroke from its F3 675 sister bike's 45.9 mm to 54.3 mm, while the bore size remains unaltered at 79mm. This has increased engine performance by 20 hp, or 15 percent, to a peak of 148 hp/108.8kW at 13,000 rpm, with maximum torque of 88Nm/8.97kgm delivered at 10,600 rpm – a 10 percent step up from the 800 Brutale's and produced 2000 rpm lower.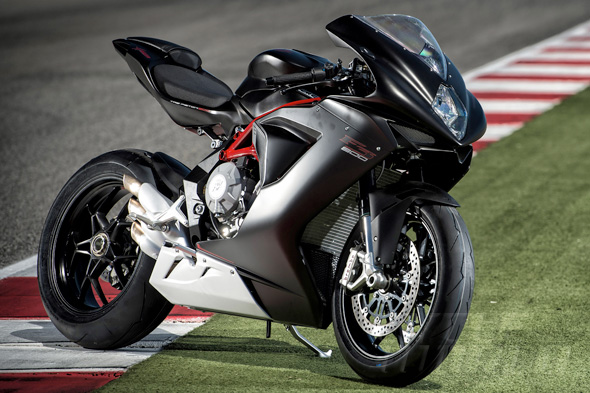 The rev-limit has been reduced to 13,500 rpm from the F3 675's 15,000 rpm redline, but in weighing exactly the same at 381 pounds, it results in a huge step up in the power-to-weight ratio of 13.5 percent that allows MV's latest and greatest to compete on overall performance terms with bigger-engined, more potent, but heavier and less agile one-liter Superbikes.
It also gets the slipper clutch that's missing from the F3 675, and MV claims a homologated top speed of 167 mph for the new bike – 10 mph up on the smaller model, obtained via a longer final drive ratio raised from 16/43T to 17/39T.
To achieve this lift in output, MV has fitted the same cylinder head as the F3 675, with titanium valves all around (the 800 Brutale has steel valves), while the three 50mm Mikuni throttle bodies each now carry twin injectors, same as on the smaller F3.