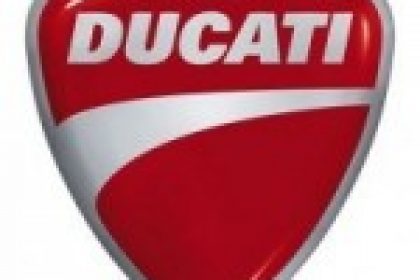 BMW HP4 vs Ducati 1199 Panigale R
Even with all the HP4′s electronic rider aids, Canet couldn't shake the kid who led the early laps of a World Superbike race at Laguna Seca in 2002.
Oh, the lifestyle of the financially affluent motorhead, the one-percenter with a passion for the finest in all things performance-related. While it's a trend to demonize the wealthy, I say smoke 'em if you've got 'em, especially if that involves, say, dusting off the Bugatti with some fliers around the new Circuit of The Americas.
While most of us will never have an experience even remotely approaching that, we motorcyclists are a lucky bunch because bike manufacturers deliver amazing performance to the people. The BMW HP4 and Ducati 1199 Panigale R, the two hottest production sportbikes, are prime examples of this, so off we went to Mazda Raceway Laguna Seca for a midweek day of testing.
I felt like a lotto winner unloading the exclusive yet relatively reasonably priced HP4 out of CW's high-mileage Chevy van. Then the scene ramped up an entire tax bracket when the guys from Ducati North America dropped off the much pricier and more exclusive Panigale R. With this wealth of exotic hardware at my disposal, the charitable thing to do was share this ultimate track-day experience with another in need of speed.
Who better than Eric Bostrom? Not only does the retired professional Superbike racer and former AMA Supersport champ have an extensive racing resume, he also possesses riding gear with CW logos! EBoz, as fans know him, is a Northern California native who intimately knows the 11-turn, 2.23-mile circuit nestled in the hills east of Monterey Bay. Although he's had multiple great performances at the track, he considers his win aboard a factory Ducati 999 in the 2005 AMA Superbike National the most memorable.
Both bikes wore their stock-fitment Pirelli Diablo Supercorsa SP tires, although the Duc's are Type 2s, the newest version of this superb, track-day-focused radial. The morning began with a crash course in electronics 101 as a Ducati representative explained how to navigate the setup menus displayed on the TFT dash display. With the Beemer, I was on my own. Only after messing up the clock setting did I figure out how to access the important stuff. Although frustrating at first, I quickly gained command of toggling through each bike's myriad setup options. This allowed EBoz to wholly focus on knocking out comparative lap times.
Laguna operates under stringent noise regulations to appease its neighbors in the surrounding hills. Even stock bikes, such as the Yamaha Champions Riding School's muffled YZF-R6s, are too loud for the sound monitor located between Turns 5 and 6, so a chicane is created at that point with cones to slow and quiet the bikes there.
For the record, the HP4 has an Akrapovic titanium exhaust with a large-diameter, straight-through muffler core! Perhaps its saving grace would be the catalyst in the tailpipe keeping decibels in check? While the purchase of a Panigale R includes a Termignoni race exhaust as part of the spares package, we ran the relatively "quieter" stock system at Laguna, before changing to the race exhaust and mapping for dyno and dragstrip testing. With risk of a black flag and banishment from further riding in mind, we were relegated to pulling in the clutch and coasting past the sound shack before resuming the charge under the bridge leading to Turn 6. Eric did his best to be consistent with this during timed hot laps and knocked out a best lap of 1:33.07 on the Panigale and was only .02 seconds off that pace on the BMW!
Arriving at those lap times was good fun, as we spent the morning comparing impressions and tweaking the setup of each bike to Bostrom's liking. It's amazing that this was all accomplished without a single tool; altering the suspension damping on either bike is accomplished electronically, and spring preload for both shocks is changed via conventional twist knob. While damping changes made to the Ducati's shock and fork are static in nature (that is, not actively changing in response to how you ride), our HP4 featured fully active Dynamic Damping Control in the rear and static adjustment up front. Although the BMW's fork is DDC-ready, an accessory suspension-travel sensor must be added to unlock that feature.
While the Panigale R exudes a hard- edged, race-focused demeanor from the moment you pull onto pit lane, the HP4 proved quite the opposite. Its comparatively relaxed riding position, softer seat pad, initially plush rear damping (thanks to DDC) and "heated grips" lull you in, right up until you unleash its 186 rear-wheel horsepower! Bostrom handed the BMW off to me following our first session, with a warning to be on the lookout for some front shimmy cresting Turn 1, a left bend on the front straight that's taken flat-out. I added a couple clicks of steering-damper adjustment and held my breath. The climb up the steep hill to the Corkscrew saw the front tire skimming the road surface with a hint of wiggle much of the way, as well. Bostrom suggested firming the rear to deliver a more planted front-end feel. We ultimately settled on adding two full turns of shock preload along with +3 increments of compression and +2 rebound damping, which resulted in better feedback and weight-transfer control.
Although the Ducati's setup was closer as delivered, Bostrom needed more time aboard the demanding Duc. His primary concern was a tail-wagging tendency under hard braking, which resulted in a top-heaviness at turn-in and an unsettled feeling that lasted down to the apex of the corner. We programmed the Race and Sport ride modes with slightly different suspension damping parameters, allowing on-the-fly comparison of setups. While a modest improvement in overall handling and stability was achieved, the loose, tail-happy feeling persisted. The cure turned out to be right under our left thumb. Simply toggling the Engine Braking Control to its most free-wheeling setting netted nearly a full second off Bostrom's previous best lap.
Putting this into perspective, Bostrom felt both bikes were capable of breaking into the 1:29s on an unadulterated lap. He further speculated that swapping the stock tires for full race-spec rubber would enable him to match the times that carried him to victory aboard the Parts Unlimited Ducati 999 back in 2005. How's that for progress?!
For me, this was an ultimate track-day experience with a racer I've long admired. Talking in the pit garage as Mr. Kuhn shot static and detail photos in the late-day light, Bostrom and I marveled over the amazing performance of these two bikes. What amazed us most is just how accessible high performance has become through the advancement of electronics.
While both bikes feature anti-lock brakes, Bostrom prefers toggling the BMW's ABS off for track use, citing a spongy lever when the system cycles. Neither of us were able to detect any hint of intervention when the Ducati's ABS was on and set for circuit use. And the traction control on both bikes had these two old-school racers shaking our heads in disbelief at how quickly such electronics have changed the riding landscape. Bostrom even asserted that anybody with a hint of ability can ride either of these bikes at a surprisingly quick pace. And yes, he was looking right at me when he said that!
For a working-class stiff such as myself, a day spent living large at Laguna was the stuff of dreams as I chased a roadracing hero and painted darkies off any corner I wanted, thanks to total digital control. EBoz is right: Not so long ago, no amount of money could buy the experience these bikes deliver.
Which is just one reason arguing for a winner here is so difficult. These are both such satisfying yet different motorcycles, but the Panigale R has an explosive edge to it that almost makes it feel like a twin-cylinder MotoGP bike.