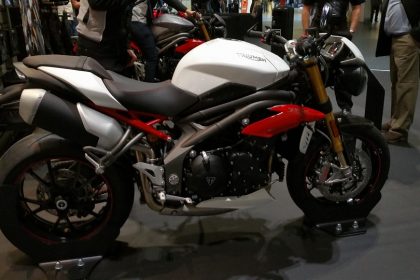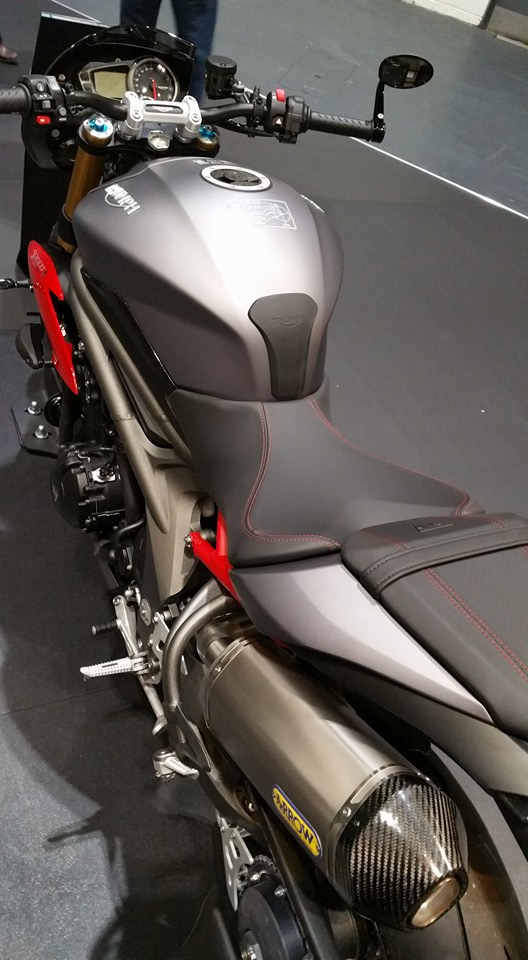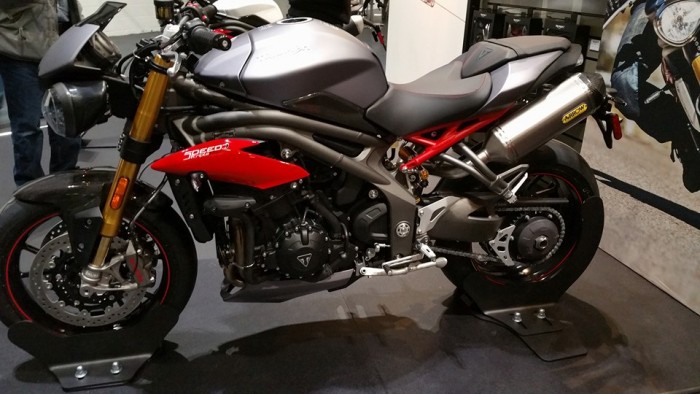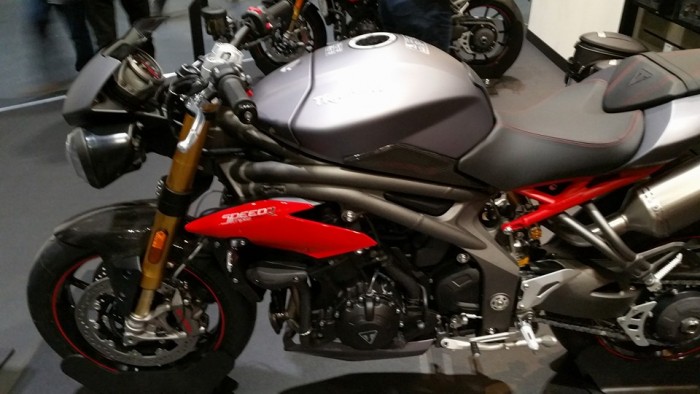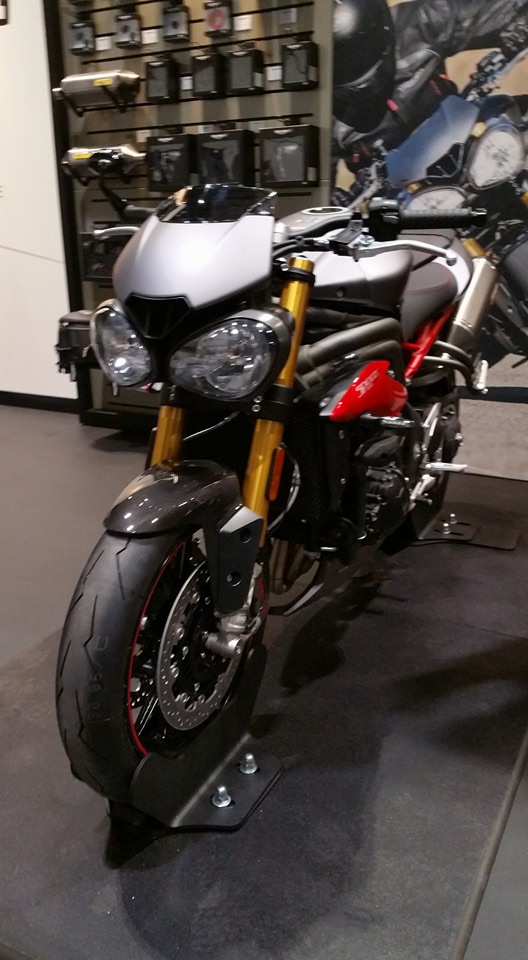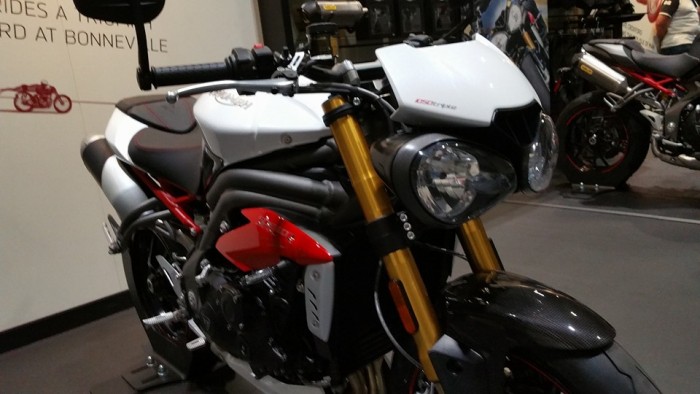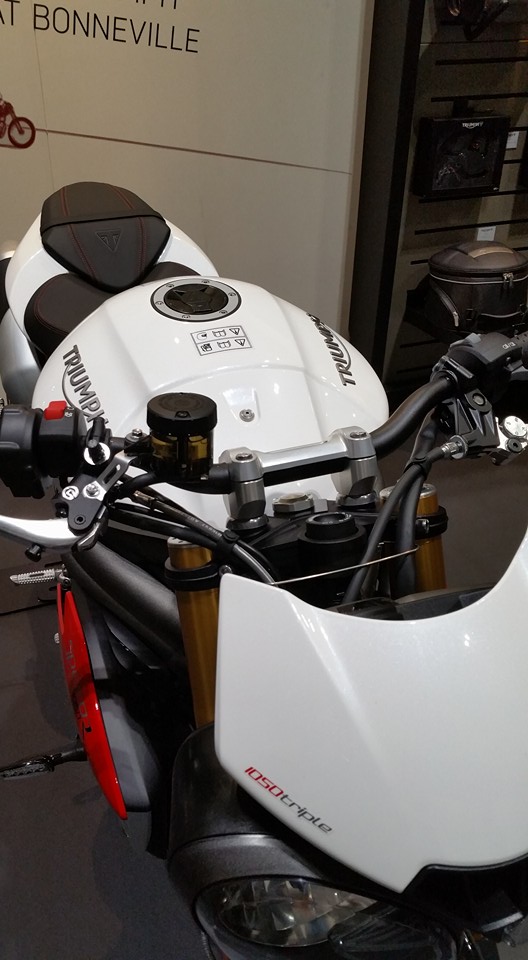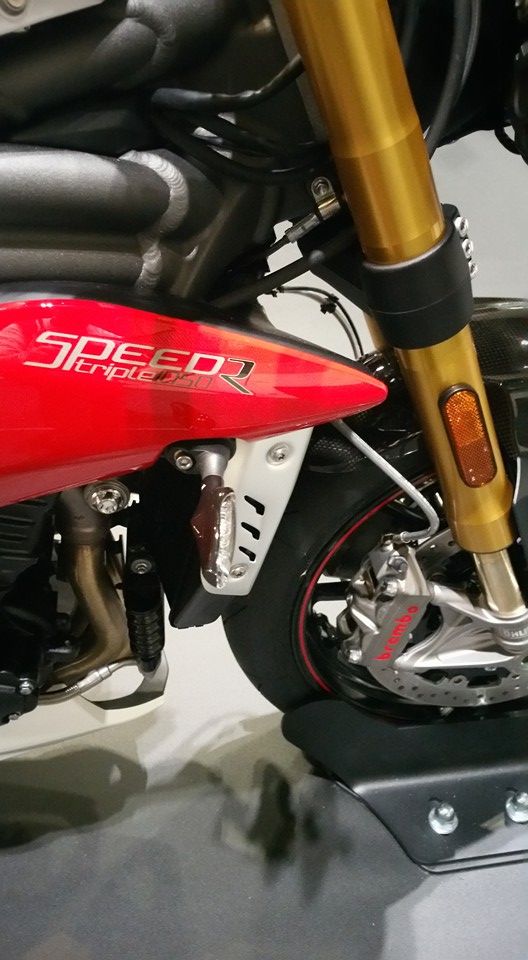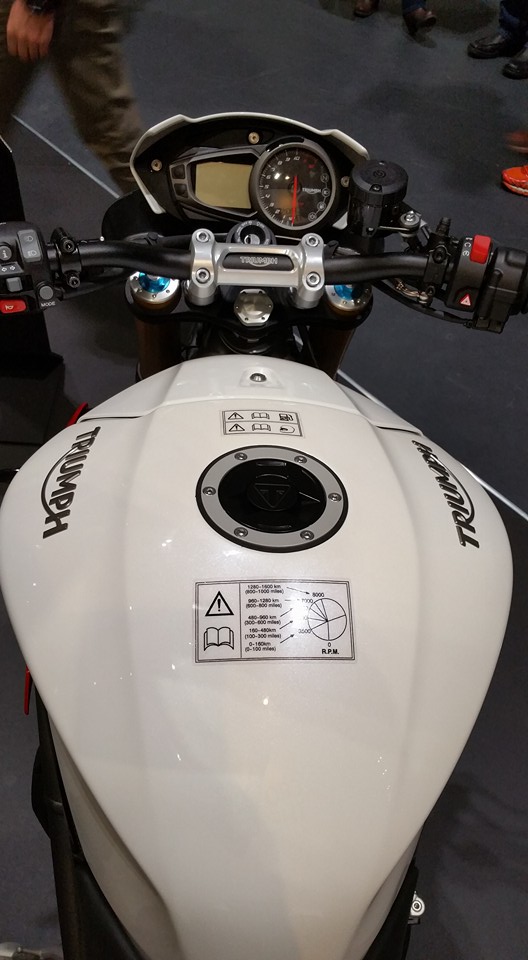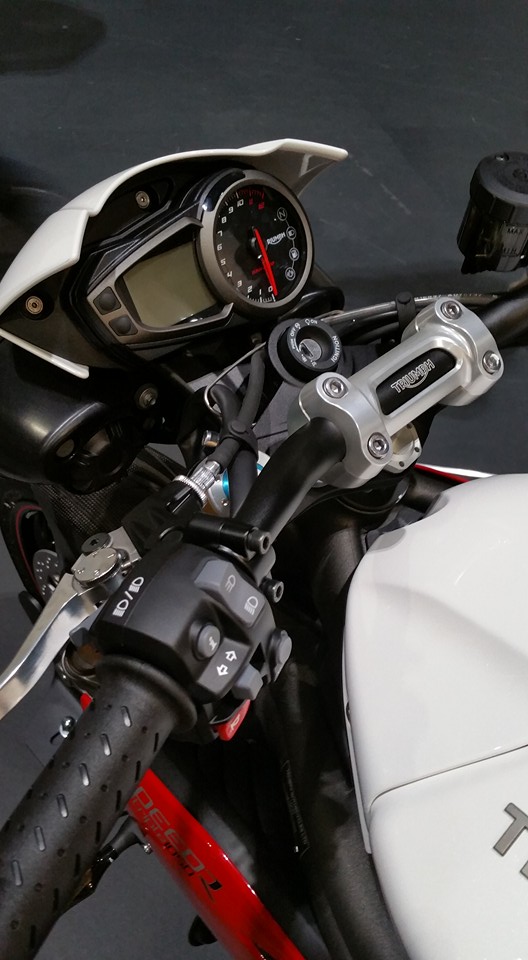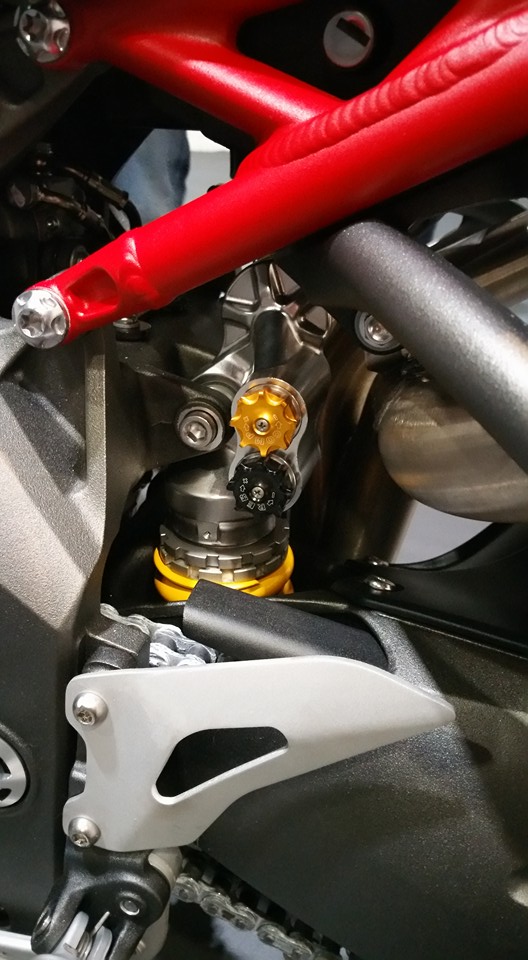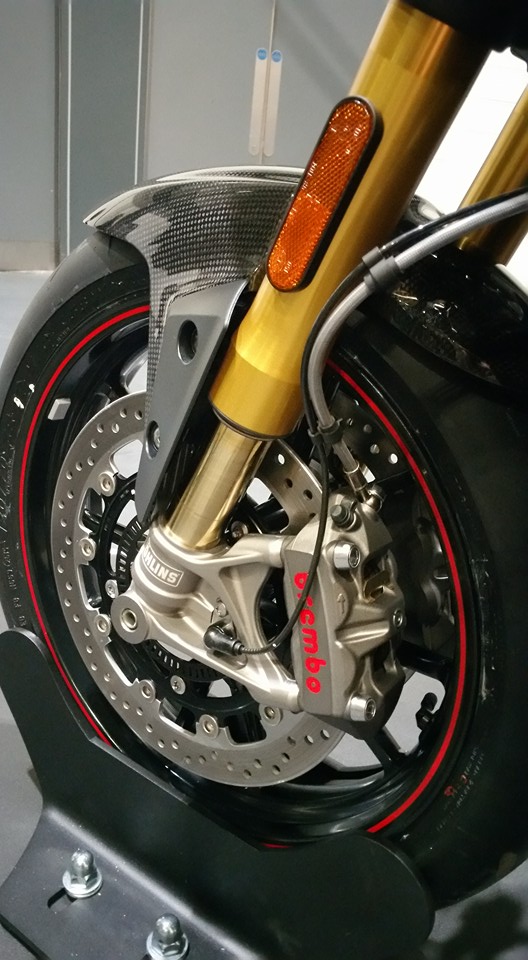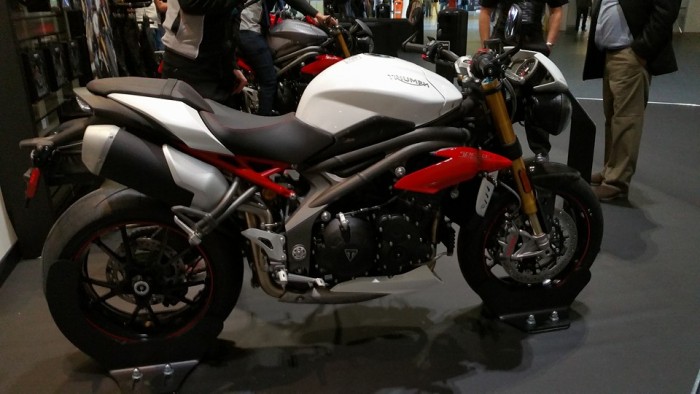 The 2016 changes focus on the Speed Triple's cosmetics and engine, largely leaving the chassis alone. The frame was entirely new for the bike's last revamp in 2011, and these prototypes show that it's not getting big changes for 2016. The suspension is also unaltered, with the base model sticking to Showa while the R retains its more expensive Ohlins forks and shock. The only obvious change is that the standard bike has gained the same Brembo brake calipers as the R.
So, what has been altered? Let's start with the styling. Almost every bit of bodywork appears to be new, showing an incremental development of the Speed Triple's styling themes rather than a visual revolution. At the front there's a new set of headlights, which lose the chrome-rimmed, slanty shape of the existing bike's units in favour of teardrop-shaped lenses in all-black housings. Above them sits a new instrument cowling incorporating an air intake, although its purpose is unknown since the bike doesn't appear to have provision for a ram-air system.
One interesting detail is the use of bar-end-mounted mirrors, as on Honda's new RC213V-S road-going GP replica.
Moving further back there are reshaped side panels and what appears to be a new fuel tank, while the bellypan – only present on the R version in these shots – is also new. The seat and tail are again new, as are the exhaust end cans, which also have reshaped heat shields in brushed aluminium.
But the updates aren't purely cosmetic, as the 1050cc triple is also heavily revised. The clutch and alternator covers are redesigned but underneath are more significant changes to improve the emissions and ensure that the classic three-cylinder can remain in production for years to come. Earlier information also suggested that the next version of the engine, which is also set to be used in a refreshed Tiger Sport, will gain electronic fly-by-wire throttles to allow Triumph to implement multiple riding modes and traction control.
Power is expected to increase fractionally, perhaps peaking as high as 140bhp, but the real focus is believed to be on the power delivery and emissions.
With an all-new Bonneville and revamped Tiger Explorer also due later this year, Triumph might opt to launch the Speed Triple earlier than usual so it's not overshadowed, and from these pictures the bike looks very much ready to hit dealers.
source: Bennets.co.uk
Click here to view our Triumph parts & accessories