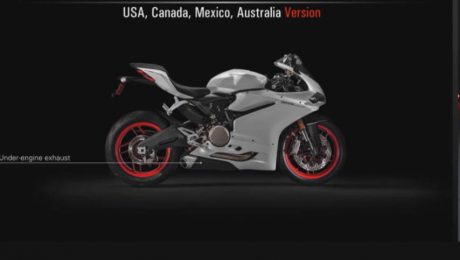 New 2016 Ducati 959 Panigale
New 959 Panigale, +6%BHP, +8% torque, 157BHP, 107NM, 1299 fairing side exhaust like on the Japanese Panigale, except for USA, Canada & Australia.
Powered by a revised 955cc Superquadro motor, the 959 punts out a claimed 157bhp at 10,500rpm by lengthening the stroke from 57.2mm to 60.8mm, while the bore remains the same at a nice, round 100mm. Trackdayers and Sunday racers rejoice, as Ducati engineers have also inserted some all-new con-rods to cope with the longer stroke and meatier performance.
Chassis wise, the 959 'Gale has a dry weight of 157kg and some wider front fairings. Although the front-end geometry from the 899 remains, the swingarm pivot has been lowered by 4mm (a bit of a surprise) to give a 51%/49% weight distribution in favour of the front.
Back to those exhausts: having seen pandemonium across social media, let's just put things into perspective. Standard 899s and 1299s have been struggling with noise limits at 99% of circuits in the UK, so the new configuration will undoubtedly do something to remedy Betty and Cyril's miraculous hearing enhancements and constant moaning.
Other than the aforementioned, that's about it when it comes to headline aspects. It comes rolling with the usual Panigale electronics suite, sprung by the same Showa/Sachs suspension partnership, and Brembos obviously do the stopping.
TBC but the Ducati 959 Panigale will cost you £13,295.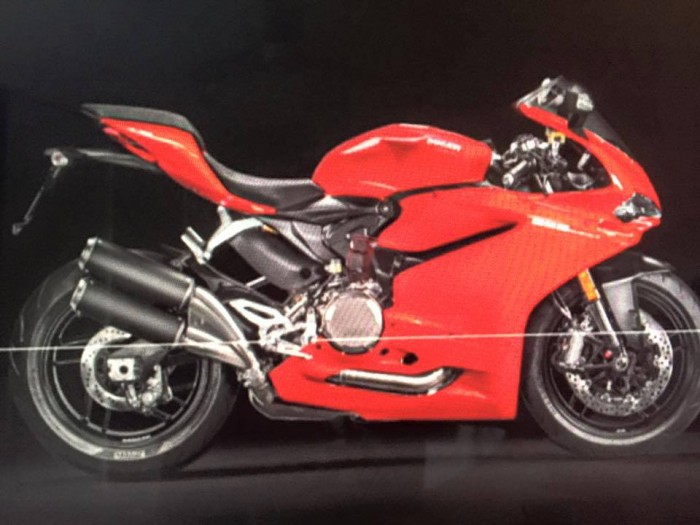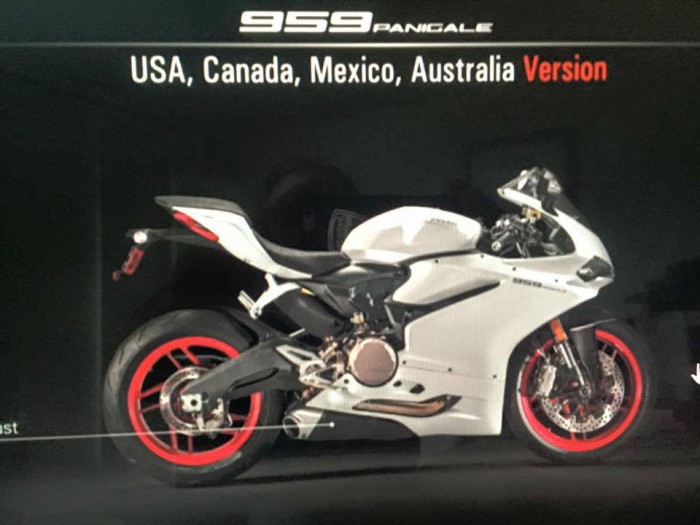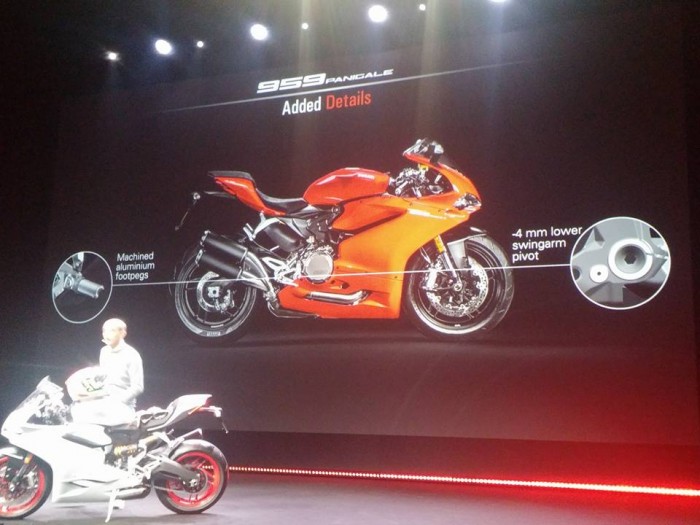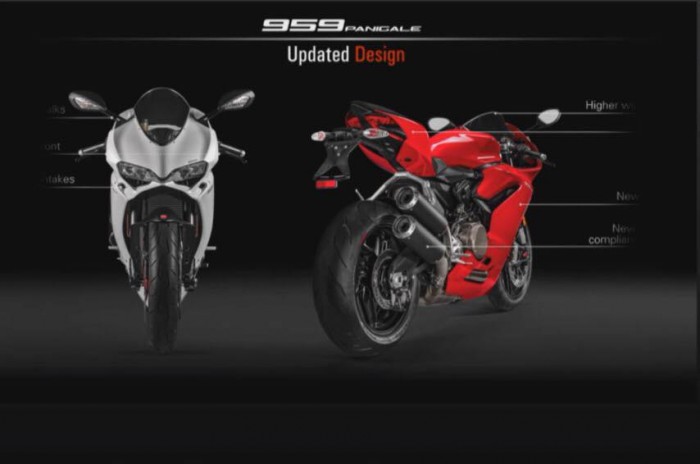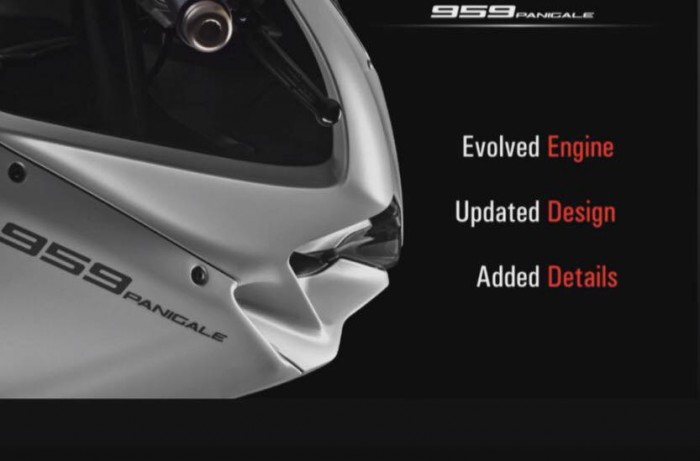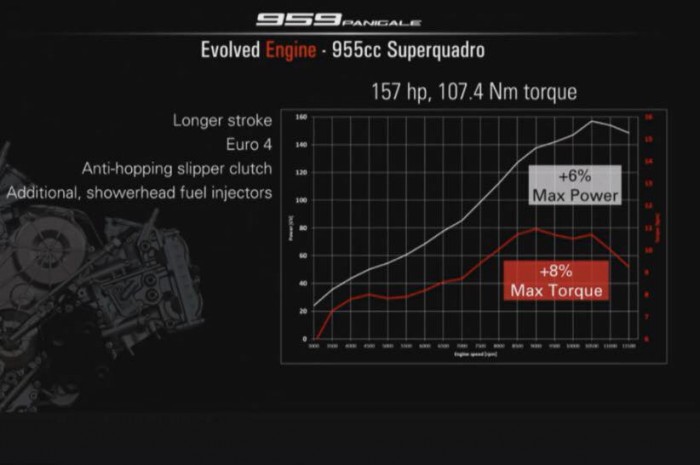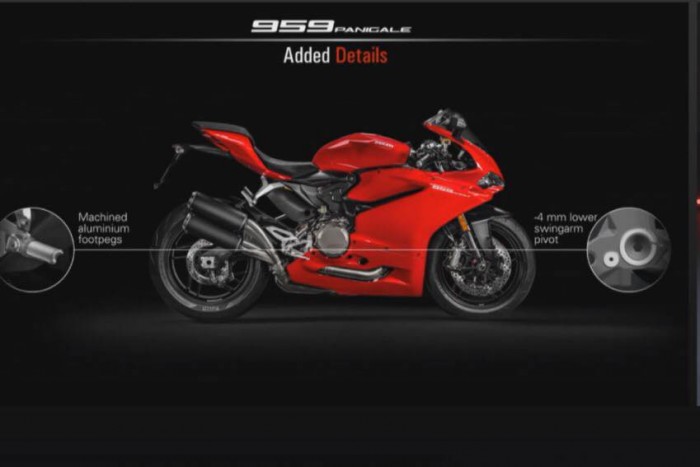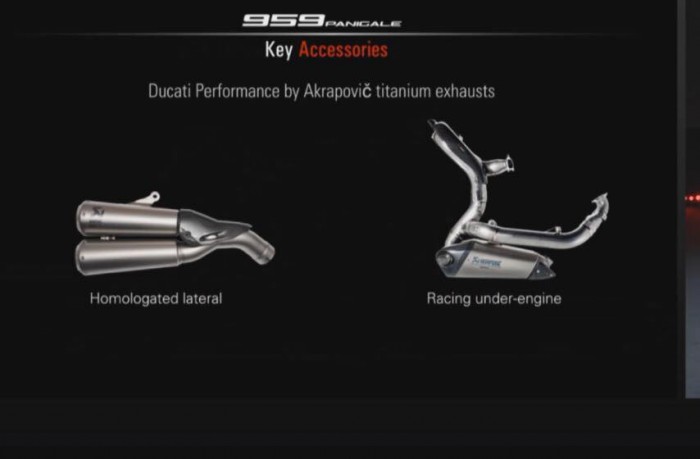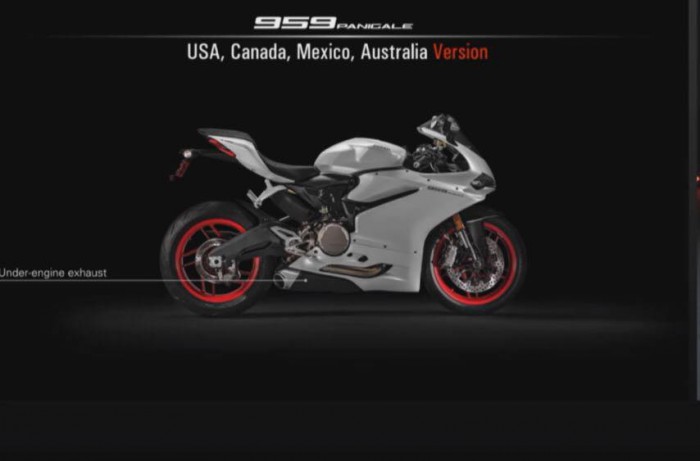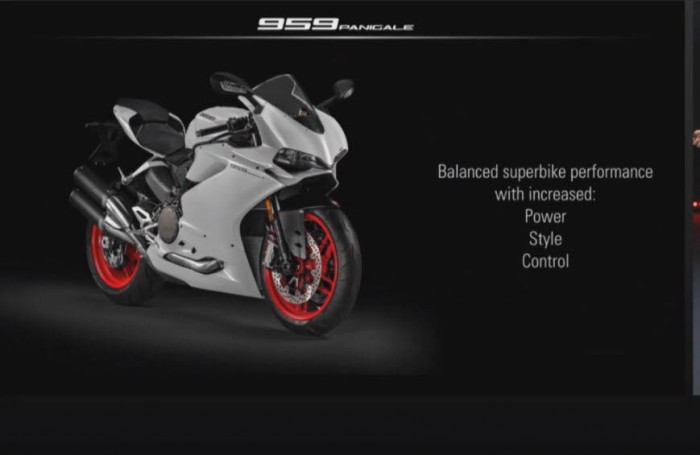 Click here for Ducati 959 Panigale Performance Parts & Accessories