Description
MATERYA KTM Duke 790 / 890R Dashboard Cover Screen
MATERYA dashboard cover screens are a unique design that provides a more aesthetic appearance to your KTM Super Duke 790 / 890R whilst also protecting your expensive dash from debris and insects.
Plastic material – Black Matte Finish
As a starting point, we have very wide and asymmetrical instrumentation, the goal is to create a cover capable of protecting the dashboard from any debris thrown by the wheels of the vehicle that precedes us and from the dirt that often accumulates between the coves of the instrument.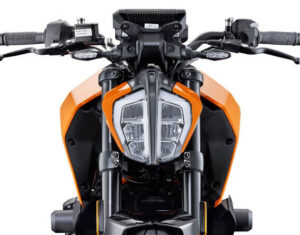 Sketch Idea
The main limitation is not to create further dimensional imbalances between the optical unit and the instrumentation, therefore the goal has been to harmonize the shapes while remaining very close to the existing geometries.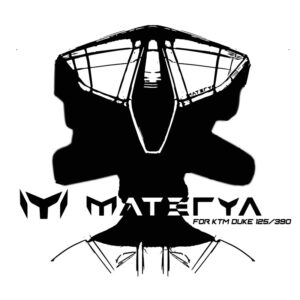 3D Modelling
The distinctive element, the central cut, prevails over the design going to look for the correspondence on the upper part of the optical group. A small flap has also been added on the upper end of the piece, to slightly move the airflow upwards.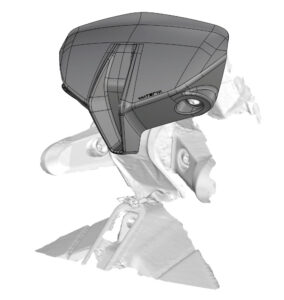 The idea is to create a brand that will answer specific requests with very big attention to detail and refinement, with MATERYA you will find a specific product for each motorcycle designed with also new technology such as 3d printing process to create great-looking products for your motorcycle.