Description
DBK Moto Morini Seiemmezzo SCR-STR / X-Cape Sidestand Kickstand Foot Pad
This product is designed to enhance the stability of your Moto Morini Seiemmezzo SCR-STR / X-Cape on soft or uneven terrain and mitigate the risk of costly falls.
Crafted from solid billet aluminium and available in four aesthetically pleasing hard anodised colours, it is tailored to suit your Moto Morini Seiemmezzo SCR-STR / X-Cape.
The use of this product can contribute to a more secure and comfortable ride, reducing the probability of accidents and unwarranted expenses.
Fits Moto Morini models:
Moto Morini Seiemmezzo SCR-STR 2022+
Moto Morini X-Cape 650 2021+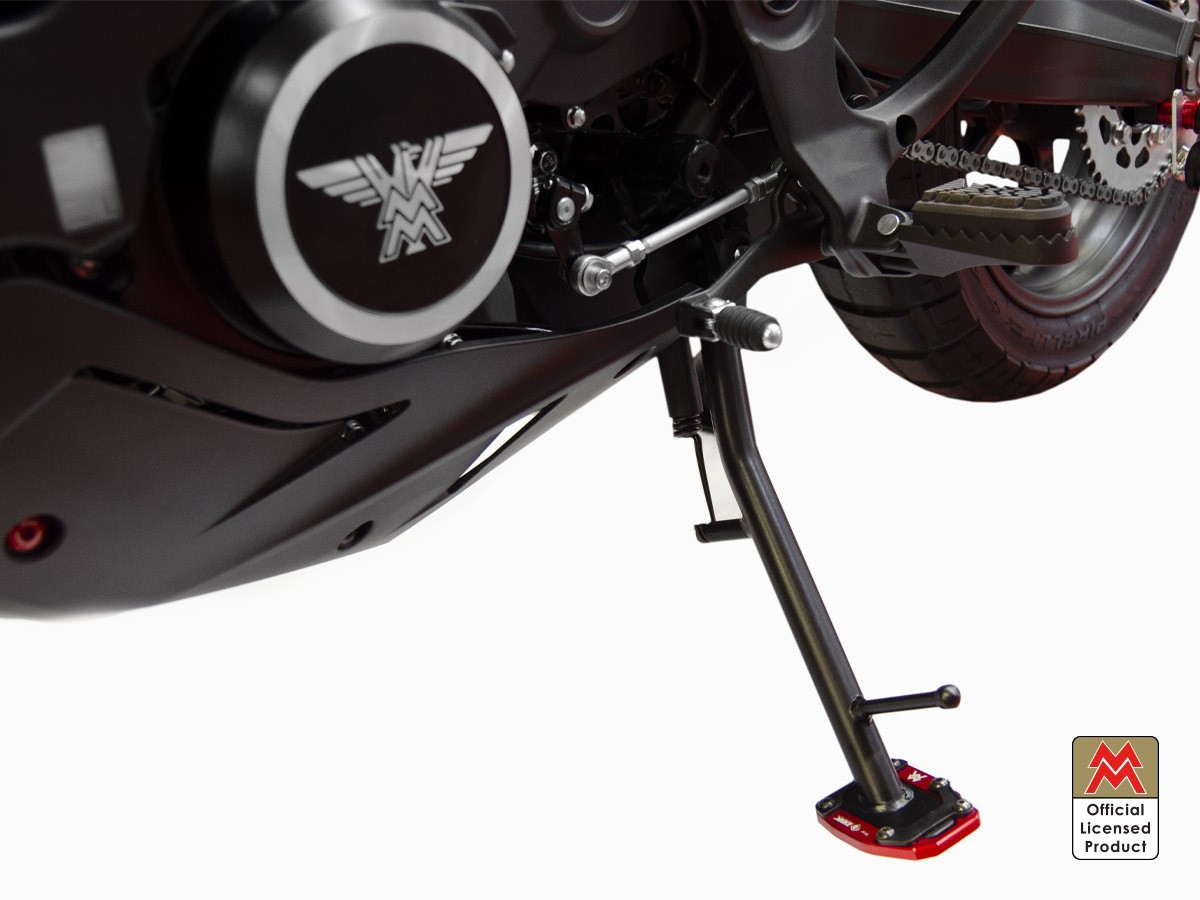 DBK designs develops, manufactures and markets its products based on experience in all the years on-road and racing to make every effort to give the maximum reliability and guarantee on products, find the design and the best performance, utilise the support of our prepared technicians and the best test pilot, employing the best materials and the innovative technology in the motorcycle industry.