Description
DBK Moto Morini Seiemmezzo SCR-STR / X-Cape Fuel Gas Tank Cap
Enhance the aesthetic appeal of your Moto Morini with the addition of an expertly machined fuel gas cap forged from solid aluminium.
The cap is treated with a hard anodised finish, which adds to its durability and makes it look sleek.
Weighing in as an ultra-lightweight accessory, it is the perfect addition to your motorcycle. This fuel cap has a unique carbon fibre key specifically designed to fit your Moto Morini Seiemmezzo SCR-STR / X-Cape.
Fits Moto Morini models:
Moto Morini Seiemmezzo SCR-STR 2022+
Moto Morini X-Cape 650 2021+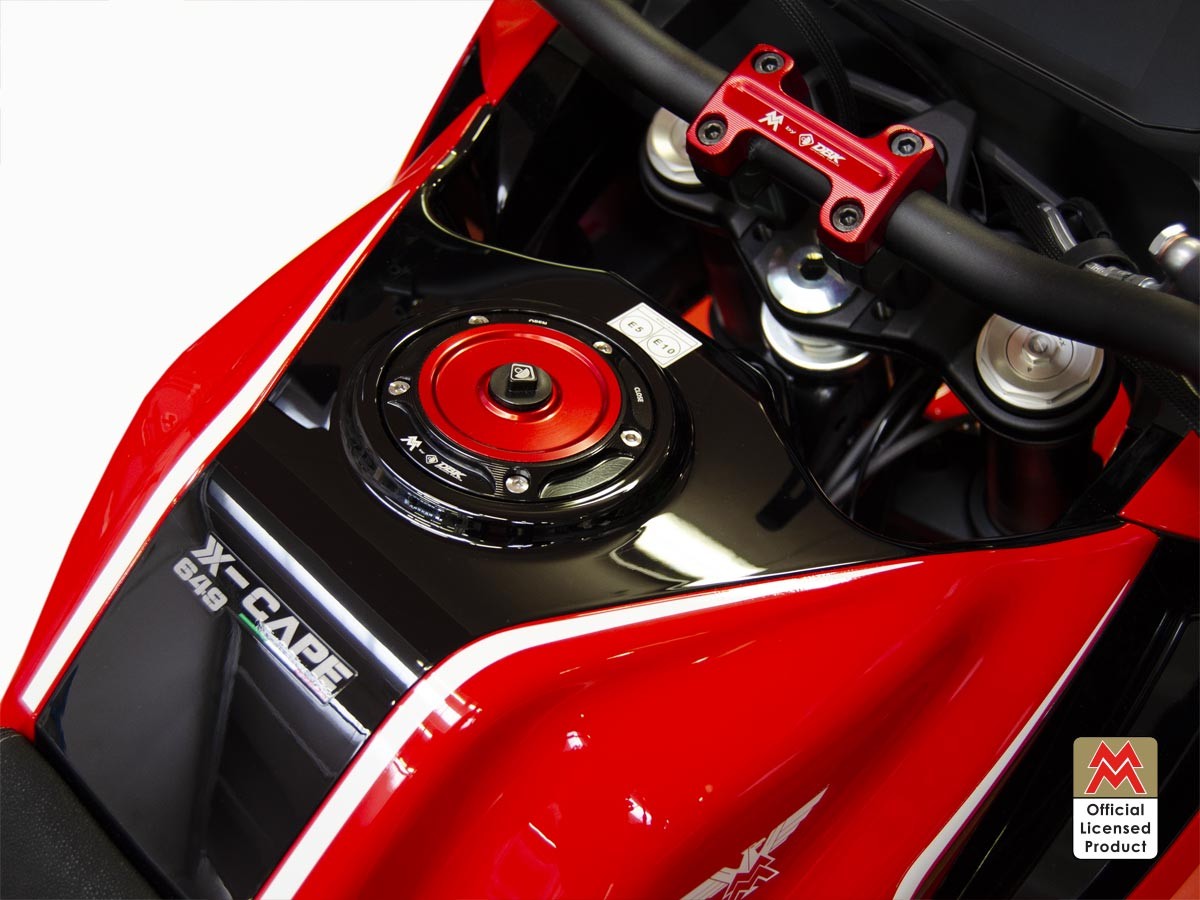 DBK designs develops, manufactures and markets its products based on experience in all the years on-road and racing to make every effort to give the maximum reliability and guarantee on products, find the design and the best performance, utilise the support of our prepared technicians and the best test pilot, employing the best materials and the innovative technology in the motorcycle industry.