Description
DB Race Universal Brake & Clutch Lever Guard Protector 12-21mm
DB Race universal brake & clutch lever guards are designed to ensure maximum safety and maximum comfort while riding your motorcycle and now mandatory on all UK race tracks.
The lever protector is provided with the handlebar cap for the clutch side, both accessories have the same weight to ensure the perfect balance.
Compatible for handlebars with bore from 12 to 21 mm.
Fits all bar ends with a 12-21mm diameter handlebar
PLEASE MEASURE BEFORE PURCHASE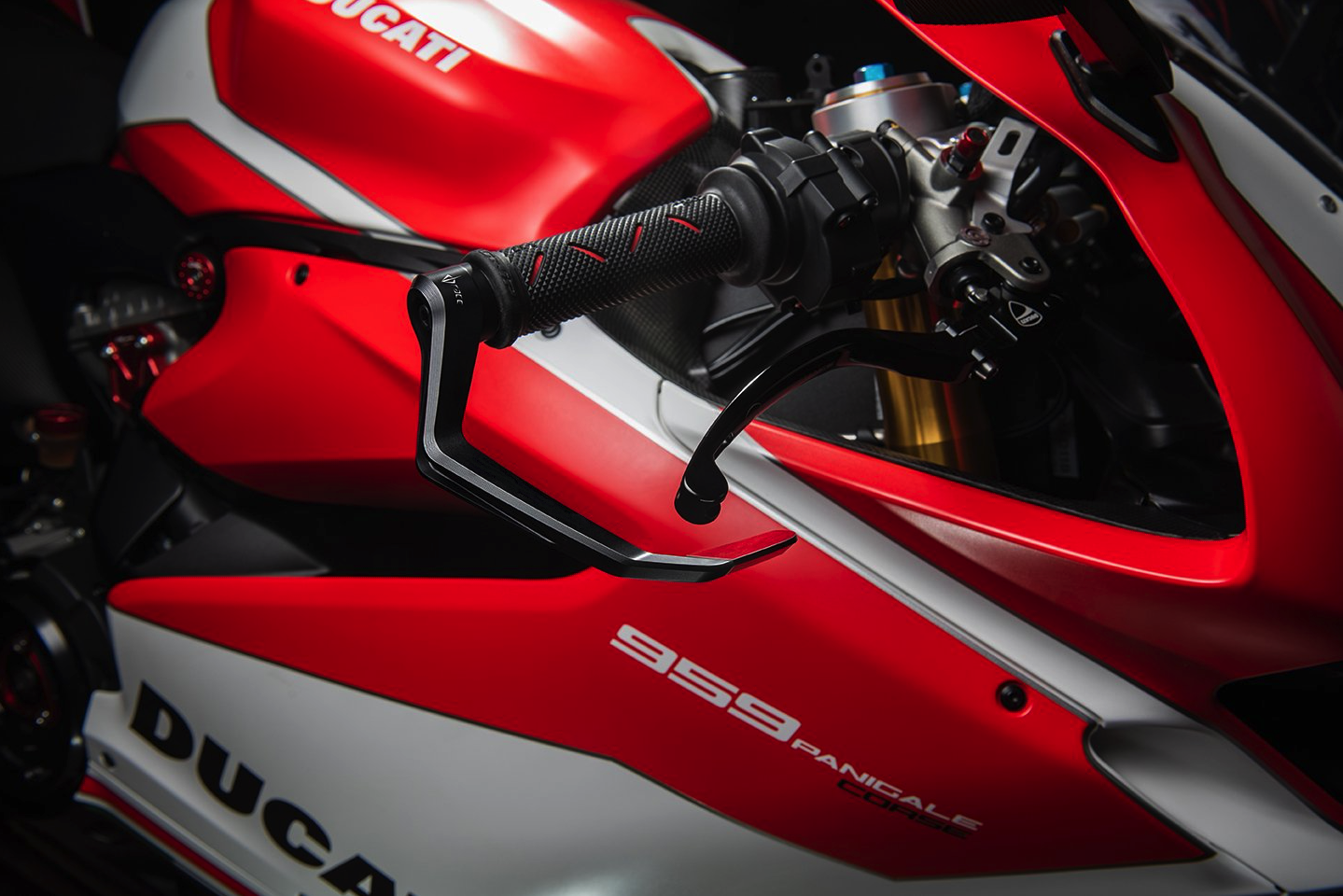 **This DB-Race product is not approved for road use in countries where homologations are required. DB-Race SRL, therefore, declines any and all liability depending on the different use that is made of it. DB-Race declines any and all responsibility for damage to property and persons caused by a non-approved product or in case it is mounted incorrectly and not by a qualified person**
DB Race is an Italian company based in Novara northern Italy, they focus on bringing high-quality CNC & carbon fibre parts for your motorcycle with a unique design and features.  Made with great attention to detail to achieve the best functionality and weight loss on every part, and of course Italian design.