Description
DB Race Ducati Sequential Indicators Turn Signals M8 – ARROW
DB Race ARROW sequential indicators/turn signals have been designed in true Italian fashion, the subtle streamline contours create a stunning-looking pair of indicators/turn signals.
The stunning quality is only what you'd expect for your motorcycle.
DB Race ARROW sequential indicators / Turn signals are supplied in pairs COMPLETE with the original Ducati connector. They are suitable for LED systems. For assembly and wiring on non-LED systems, carefully follow the assembly instructions and the wiring diagrams supplied in the package. ONLY for NON-LED systems, purchase resistors KIT not included in the package.
Fits Ducati models with M8 passage:
**IMPORTANT, FOR CORRECT FUNCTION SEQUENTIAL INDICATORS/TURN SIGNALS MUST BE USED ON BOTH FRONT AND REAR**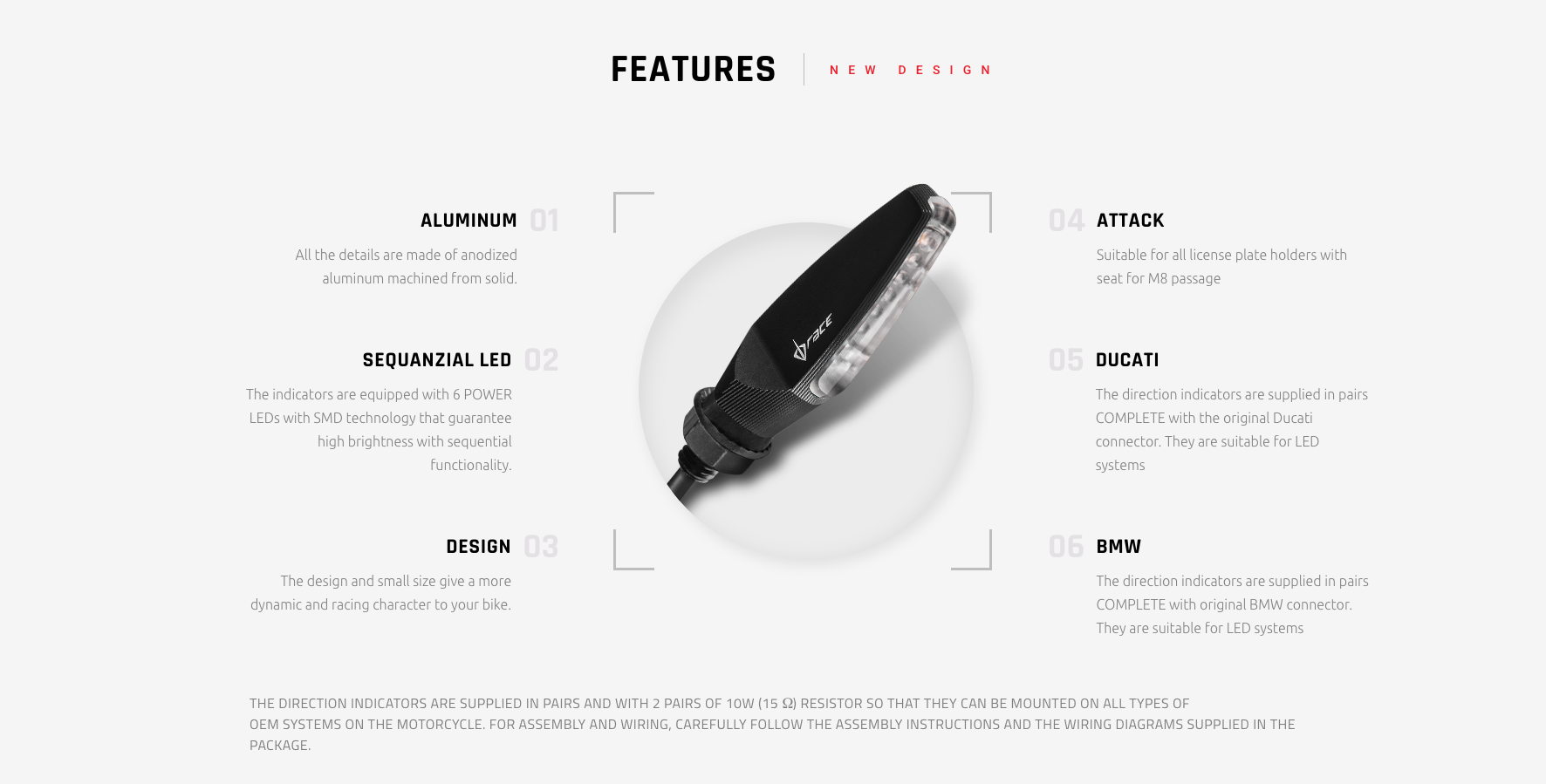 **This DB-Race product is not approved for TUV road use in countries where homologations are required. DB-Race SRL, therefore, declines any and all liability depending on the different use that is made of it. DB-Race declines any and all responsibility for damage to property and persons caused by a non-approved product or in case it is mounted incorrectly and not by a qualified person**
DB Race is an Italian company based in Novara northern Italy, they focus on bringing high-quality CNC & carbon fibre parts for your motorcycle with a unique design and features.  Made with great attention to detail to achieve the best functionality and weight loss on every part, and of course Italian design.