Description
WRS BMW R 1150 GS / Adventure Touring Screen 1999-04
This screen will help eliminate any annoying turbulence on the helmet of the rider and the shoulders of the rider will be covered from air pressure giving the rider a more enjoyable riding experience for longer, even the pillion will be more comfortable when riding as the larger screen will provide both the rider and pillion more coverage from turbulence.
The design, studied in detail, fits perfectly with the line of the bike, giving it an even more appealing look.
As used in many motorcycle race championships across the globe, WRS is the leading manufacturer of performance race screens to provide any rider either for competition or road use the benefits of perfect aerodynamics and increased performance.
Attention: "To make a correct installation on the "STANDARD" version (NOT ADV), it's necessary to purchase separately the original BMW supports kit of the Adventure version, available from your BMW dealership".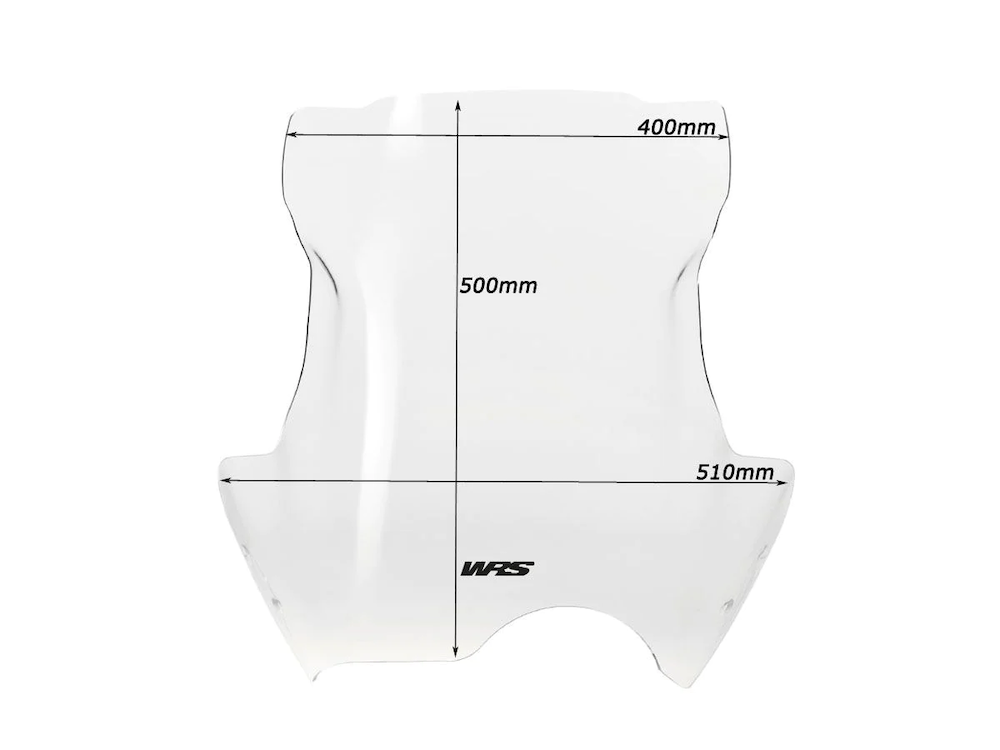 WRS Manufacturing was born in 2009, right after the creation of the WRS company. WRS started with small handmade productions of the most important touring bikes. The demand increased exponentially so we decided to invest and increase production with the best technological equipment.
WRS create our products from zero starting with Research & Development department to the final manufacturing process. We use high-technology tools like Laser Cutting machines, 3D scanners, CNC milling machines and simulation software. Our long experience combined with the best technologies allows us to achieve high-quality standards.
Our R&D department is always working to create new innovative products. A Physic simulator software gives us the possibility to reach high aerodynamic performances combined with a design shaped following the bike style. Finally, we test the product on the road so we can be sure the products are perfect for our aesthetic and performance standards without any annoying turbulence.
WRS screens are used worldwide in all categories of motorcycle use, from road, race, enduro etc, You'll see WRS screens in BSB, WSBK, AMA Superbike & MotoGP!