Description
Strauss Yamaha R3 R25 Carbon Fibre Tail Sliders 2015-18
Protect your expensive Yamaha R3 R25 tail fairings with these high-quality carbon fibre tail sliders made by Strauss Carbon
Each Strauss Yamaha R3 R25 carbon fibre tail sliders 2015-18 is made out of super-light and super-strong carbon and DuPont™ Kevlar® combination which is proven to be the most effective crash protection.  Sliders are finished in a high gloss UV protected lacquer offering excellent UV resistance. Offering excellent crash protection and wear resistance.
Each piece has been meticulously designed to protect the most pronounced edges of your Yamaha R3 R25 and protect what could be an expensive repair bill.
Strauss Yamaha R3 R25 carbon fibre tail sliders 2015-18 have been produced with smooth lacquered edges to help prevent any marks to your precious paintwork which many other brands overlook.
The application takes only minutes and they could save you having to replace your fairings which can get dented or scratched in the event of a crash. These crucial protection pieces are highly recommended for the track and are also great for protecting your investment on the street. For the installation, we advise using neutral silicone gel (not acetic).
The set includes 2 sliders (left and right side).
Fits: Yamaha R3 / R25 2015-2018
  Product description:
Made in EU (European Union)
Available in gloss or satin finish
Handmade using super-light
Super-strong carbon and DuPont™ Kevlar®
Easy and quick mounting
High-quality finish
Sold as a pair (L/R)
Strauss Yamaha R3 R25 Carbon Fibre Tail Sliders 2015-18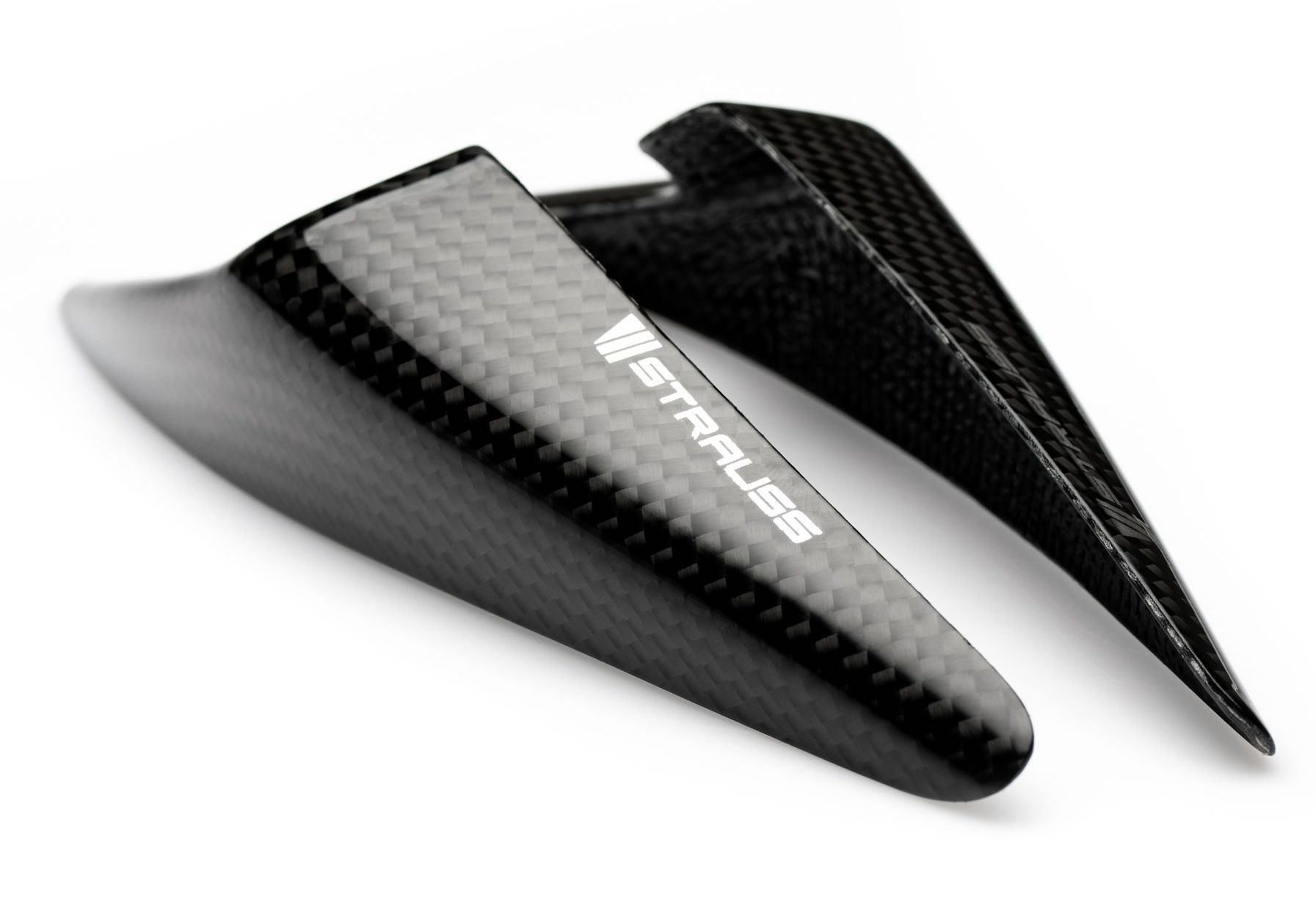 About Strauss Carbon
The Strauss company is based in Slovenia and is specialised in producing high-quality carbon fibre parts for motorcycles. We have more than 20 years of experience in this exciting industry.
All parts are produced in-house using our own molds.