Description
Sprint Filter Triumph Speed Triple / R P08 Air Filter 2011 – 2015
The Sprint Filter Triumph Speed Triple / R P08 Air Filter 2011 – 2015 polyester air filter is the culmination of more than 60 years of research, development, and experience at the highest levels of competition. Tests show that P08 offers the best overall combination of performance, longevity and ease of maintenance of any off-the-shelf replacement filter.
Innovative polyester material allows for consistent airflow
Optimised filter surface area provides more airflow, more power and more filtration
Increased air permeability and filtration efficiency when compared to cotton air filters
Race-proven performance in organisations like MotoGP and Moto3
Can be cleaned using only compressed air
Dry filter, no oil treatments required
Direct OEM replacement
1-year warranty
The innovative polyester Sprint Filter P08 air filter stands apart from all other special cotton air filters for its increased air permeability along with its more efficient filtration and easy maintenance. The increase in air permeability and better performance in comparison with common cotton air filters is mainly due to two essential elements: the filtering material structure is made of polyester and the filter's folds are higher. These folds are what allow for the highest filtering surface on panel filters (20 mm) and work to the fullest advantage of air permeability and the quality of dirt filtration. Moreover, the total absence of oil to contain dirt allows for increased air entry with an equal surface area. Furthermore, when considering that the filtering surface is very wide, an increase in airflow of approximately 25% is obtained in comparison with a cotton filter, working to the fullest advantage of the engine's performance and the guaranteed protection of increased filtration.   Sprint Filter P08 – The High-Performance Polyester Air Filter:
Replaces OEM part no. T2206602  
Model capability:
Triumph Speed Triple 2011 – 2015
Triumph Speed Triple R  2012 – 2015
————————————————————————————————————————————–
As Sprint Filter continues to develop outstanding variations of their filters it may be a little confusing as to which filter would be best for your machine. We have devised a list below which will make it easier for you to choose the correct Sprint Filter for your requirements.
Which Sprint Filter?
**P08 PERFECT FOR ROAD & RACING**
**P16 ONLY FOR PROFESSIONAL RACING, TUNED ECU, NOT RECOMMENDED FOR ROAD USE**
**P08F1-85 PERFECT FOR PROFESSIONAL ROAD AND RACE USE, TUNED ECU**
**P037-WP PERFECT FOR ROAD AND RACE USE IN DIFFICULT WEATHER CONDITIONS**
————————————————————————————————————————————–
More power AND better filtration
Cotton and foam air filters typically boast that they deliver more power than OEM filters through improved airflow. Which is often true; the performance of many bikes can be improved with increased airflow using cotton and foam filters. The problem is however that the improved airflow usually comes at the expense of filtration performance. And poor filtration is not good for engine longevity.
The deep-fold design of the Sprint Filter P08, combined with the ultra-fine but highly permeable polyester material, results not only in increased air-flow but also in superior filtration performance.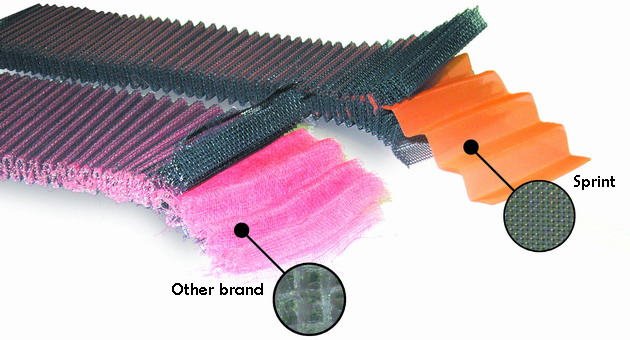 In dyno testing the Sprint Filter P08, the Next-Gen BMW team saw a >1% power increase over a leading brand cotton "race" filter. And in Sprint Filter's own filtration testing, the Sprint Filter P08 filtered out 93.13% of 100-micron particles versus 76.42% of 100-micron particles trapped by a leading cotton air filter.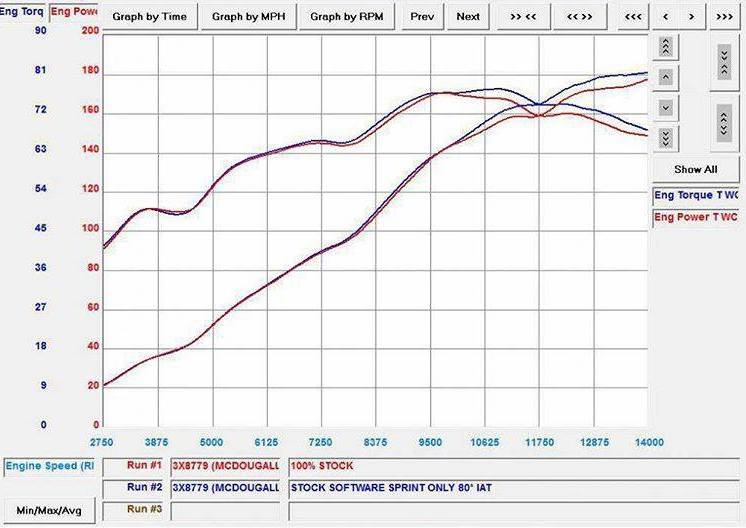 So where increased airflow will improve your bike's performance, P08 will take fullest advantage while also providing improved filtration, contributing to the longevity of your engine.
Filtration degree 80 micron, with a guaranteed airflow of 5,000 l/m2sec. figures make the P08 a very versatile and efficient air filter, suitable for use on the road but with outstanding performance characteristics. Dyno testing of a 4-­‐cylinder 1.000cc bikes without control unit remapping revealed an extra 2.5 HP halfway through the power curve. They are available for a wide range of motorbikes and scooters.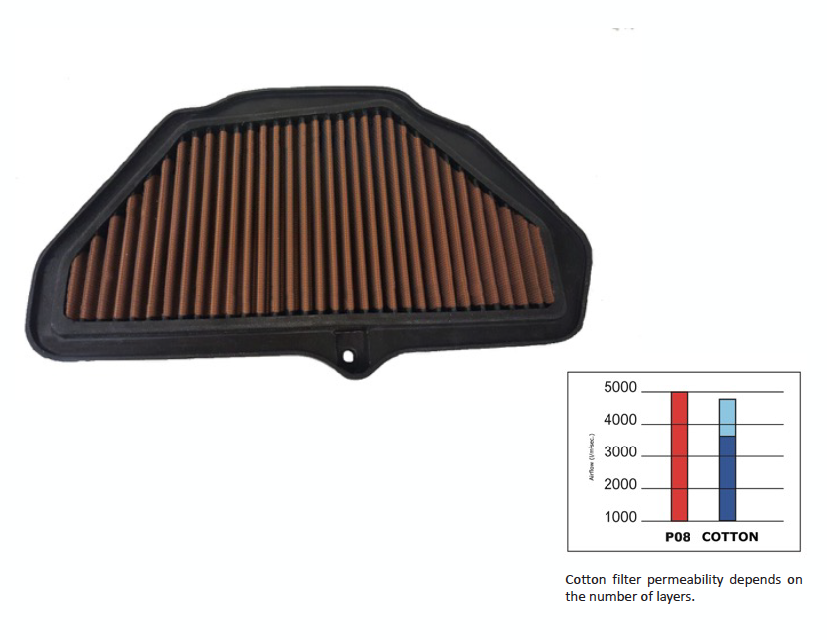 Improved Fuel Economy
P08's precision-manufactured, ultra-fine polyester filter element provides airflow that is more consistent than typical after-market cotton and foam filters. Airflow consistency helps the bike's ECU maintain the optimum air/fuel mix, resulting in improved fuel economy.
Virtually maintenance-free
To clean your Sprint Filter P08, simply remove the filter from the airbox, blow it clean with compressed air, and re-insert it. No messy washing, after-market cleaners or oil treatments required, saving you valuable time and money!
Long lifecycle
Being man-made, the P08's polyester material will, if properly looked after, display no discernible deterioration or loss of structure or performance over the lifetime of your bike.
Build Quality
With 60 years of experience in producing air filters, and success at the highest levels of competition (including MotoGP, Moto3, World SBK & BSB), you can be confident in the quality of materials and manufacture of your Sprint Filter P08 air filter.