Description
MotoCorse Ducati Panigale V4 Steering Top Yoke
This is how your beautiful Ducati Panigale V4 should have come from the factory!
Swap out the boring cast steering top yoke and replace with MotoCorse's jewel-like replacement giving your Ducati Panigale V4 the finished look it deserves.
Manufactured from the highest-grade billet aluminium and 100% CNC machined then hard anodised in several lustful colours.
Fits models: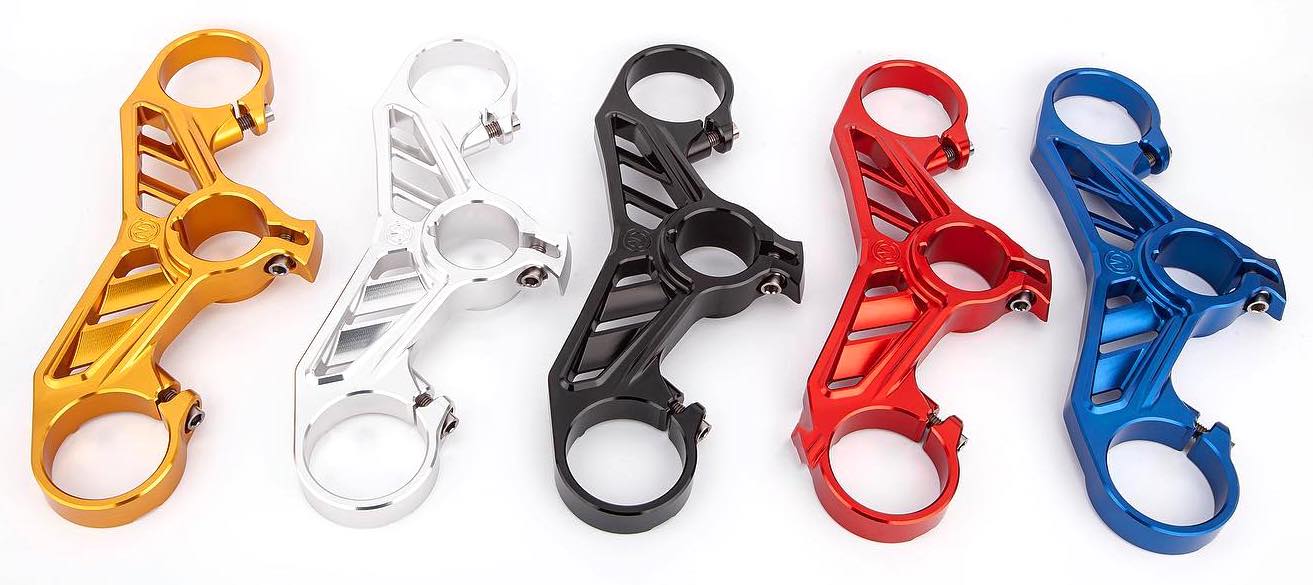 MotoCorse excellence
The distinctive features of MotoCorse are design, quality, performance and exclusivity. The company was born as MotoCorse Japan and Motocorse San Marino in the early 2000s with the idea of bringing innovation into the motorcycle world. MotoCorse is a company that designs, develops and manufactures its own accessories. MotoCorse uses the best specialists in the field for the production of its components. The passion of this company is reflected in the satisfaction of all its customers and in the desire of those who still are not, wants to bring jewellery for the two wheels