Description
Ducati T800 UpMap Performance ECU + Cable
Reconfigure your Ducati's ECU by yourself, safely and easily.
Increase power for road or race use for a multitude of different exhausts (see *info* below).
The T800 UpMap device connects to the bike via the diagnostic cable allowing you to experience the different maps optimized by our experts. 
Manage by yourself all the setup, quickly and easily from your smartphone, via the dedicated UpMap app.
Get ready to live a new experience riding your Ducati!
**All maps are to be purchased separately from the T800 UP-MAP store, here you will see the UP-MAP model & exhaust compatibilities for your Ducati**
Up Map T800 is a Bluetooth 4.0 LE communication interface that connects to your smartphone via the app UpMap.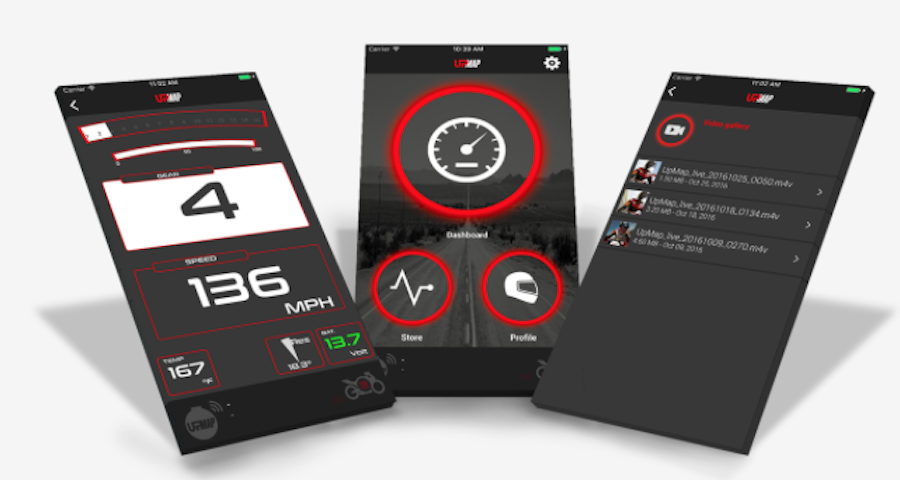 Device sizes
Diameter: 61,18 mm
Depth: 18,57 mm
Functional parameters
10 – 15 Volt | 190mA  | 2.3 W
The device is powered via the connecting cable socket of the ECU.
ECU connecting cable
ECU connecting cable must be connected to both the bike's diagnostic socket and the T800 UpMap device.
The position of the diagnostic socket is shown directly in the quick guides on board the UpMap application.
UpMap makes it easy to map your Ducati
But UpMap is not just for mapping, it is a full system dedicated to the rider.