Description
Ducabike Ducati SuperSport 950/S Clear Clutch Cover Kit 2021+
Have your Ducati SuperSport 950/S stand out and give it the old school Ducati open clutch look with this beautifully crafted Ducabike Ducati SuperSport 950/S clear clutch cover kit.
We have combined the stunning Ducabike Ducati SuperSport 950/S clear clutch cover into a discounted kit so it's simpler for you to order your customised clear clutch cover and save some money whilst you're at it!
RRP £733.00 buy the kit for just £689.00
Fits models: Ducati SuperSport 950/S 2021+
CNC machined from solid billet aluminium and hard anodised to weather the elements, the plexiglass cover is specially treated to withstand the heat and pressure. The spring retainer & pressure plate is also CNC machined from billet aluminium and hard anodised. OEM replacement, no modifications needed.
Pictured is Silver-Black Ring, Black Pressure Plate & Red Retainer Spring.
Select above the coloured parts from the images below:
Select your clear clutch & ring cover colour: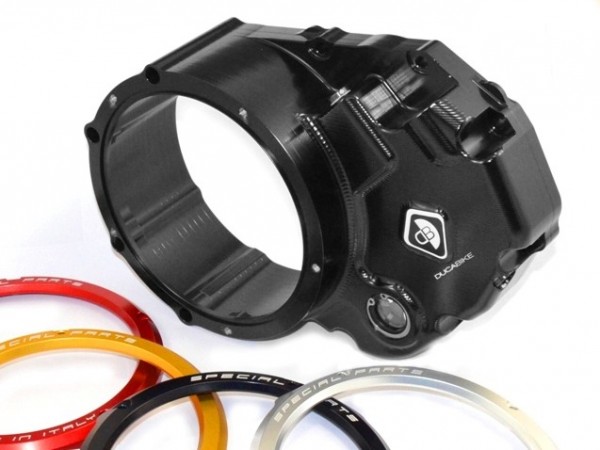 Select your pressure plate colour: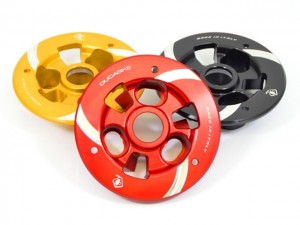 Select your spring retainer colour: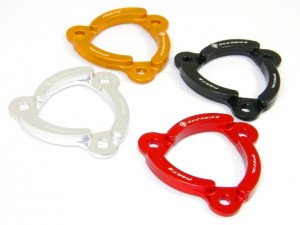 DUCABIKE is synonym of passion for motorbike and in special way for Ducati® bikes. Bikes can be rich and precious designed by the owner based on own taste and requirements.
DUCABIKE born with this target, created the best in the market products to make your Ducati® your own.
DUCABIKE designs, develops, manufactures and markets its products, based on experience in all the years on road and in racing to do every effort to give the maximum reliable and guarantee on products, find the design and the best performance, utilise support of our prepared technicians and the best test pilot, employing the best materials and the innovative technology in the motorbike world, this offer products always at the top.