Description
Ducabike Ducati DesertX Clutch Slave Cylinder
Do you find the Ducati DesertX clutch lever straining and difficult to pull? Well, we have the solution for you!
This Ducabike Ducati DesertX clutch slave cylinder reduces the hand strain needed for operating the clutch by approximately 30% by enlarging the piston area by 1/3, another advantage to having this installed is a smoother starting, because of the long distance the clutch lever has for closing the clutch lining, as a result, clutch judder is reduced.
In addition to these technical improvements, you get a beautiful component milled from a solid block of aluminium which heightens the appearance of your Ducati!
  Fits models:
Ducati DesertX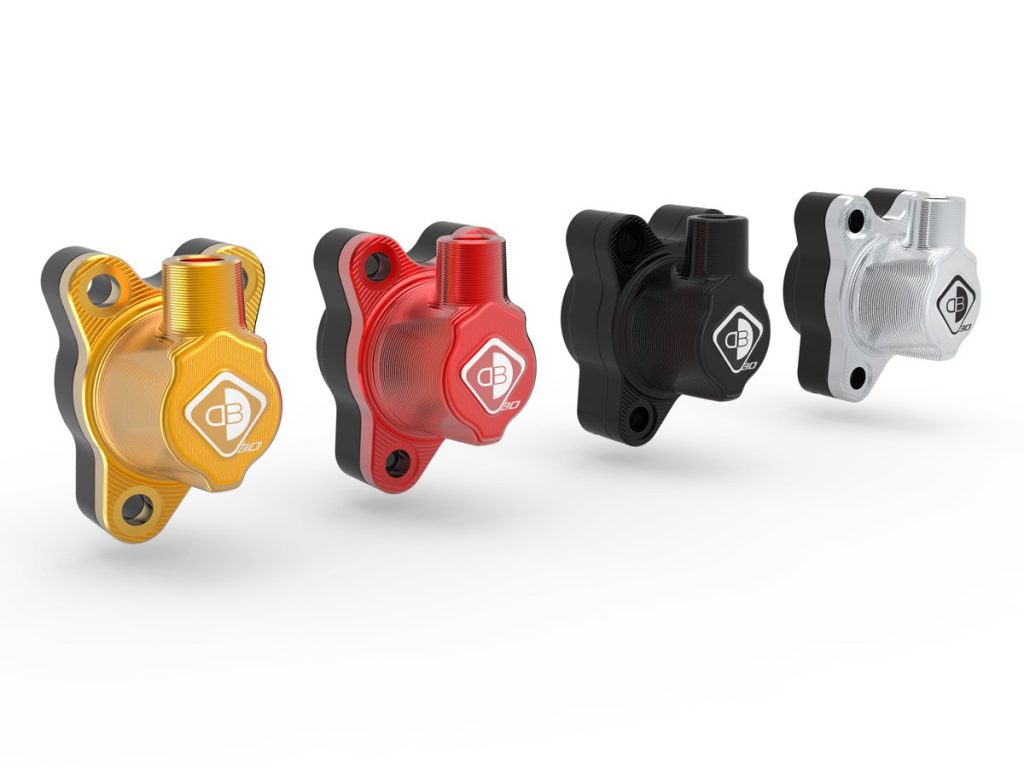 DUCABIKE is a synonym of passion for motorbikes and in a special way for Ducati® bikes. Bikes can be rich and precious and designed by the owner based on their own taste and requirements.
DUCABIKE born with this target, created the best in the market products to make your Ducati® your own.
DUCABIKE designs, develops, manufactures and markets its products, based on experience in all the years on-road and in racing to do every effort to give the maximum reliability and guarantee on products, find the design and the best performance, utilise the support of our prepared technicians and the best test pilot, employing the best materials and the innovative technology in the motorbike world.