Description
Ducabike Ducati Adjustable Rider Footpegs Enduro
Enhance your Ducati's riding experience by upgrading your current footpegs with our top-of-the-line Ducabike replacement. Our innovative footpegs are designed to offer maximum comfort to the rider by providing a 360-degree rotation feature. This will allow you to adjust the footpegs according to your preferred riding position, ensuring a more comfortable and enjoyable ride.
Upgrade now and feel the difference!
Ducabike specialises in performance CNC racing parts for all Ducati models.
All products are made in Bologna Italy and designed to complement the aesthetics and performance of your Ducati.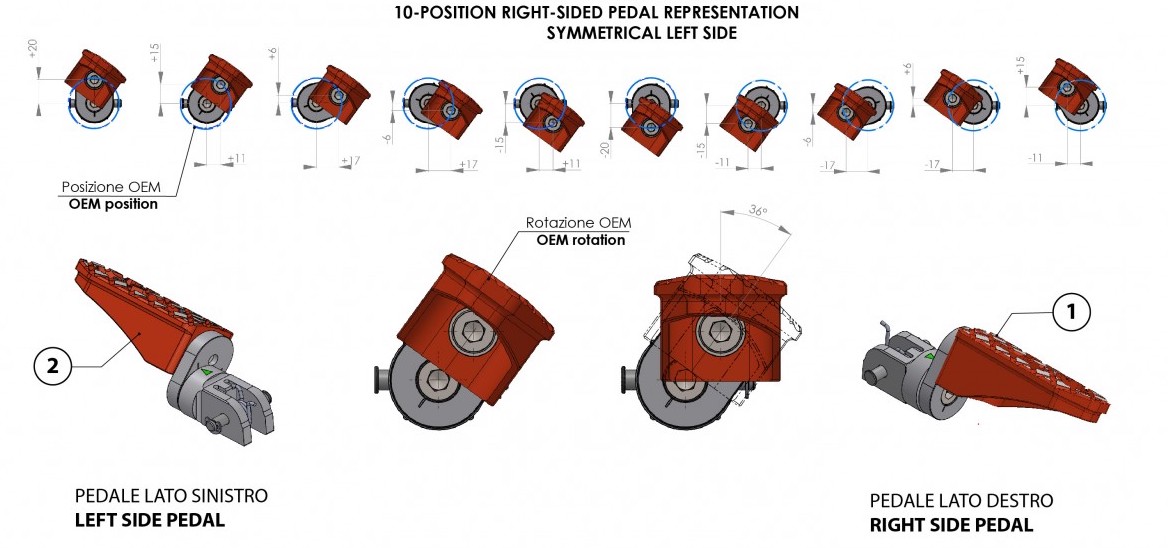 DUCABIKE is a company that is passionate about motorbikes, especially Ducati® bikes. They believe that bikes can be unique and valuable, based on the owner's personal preferences and needs. With this goal in mind
DUCABIKE was founded with this goal in mind and offers the best products on the market to personalize your Ducati®.
DUCABIKE designs, develops, manufactures, and markets its products. Drawing on years of experience on the road and in racing, every effort is made to ensure maximum reliability and guarantee on products. The company strives for the best design and performance, utilizing the expertise of talented technicians and test pilots. Materials are carefully chosen, and innovative technology is employed to create products that meet the highest standards in the motorcycle industry.