Description
DBK Triumph Speed Triple 1200RS Handlebar Mirror Spacers
Our DBK handlebar spacers are used for those who want to eliminate the standard "bar end" mirrors and mount the traditional mirrors mounted on the optional blocks DBK code "CVS01" and "CVS02" available separately, enabling you to make a great aesthetic appearance to your Triumph Speed Triple 1200RS, it's the little touches that make a difference!
The stunning quality of DBK is only what you'd expect for your Triumph.
Available in several hard anodised colours.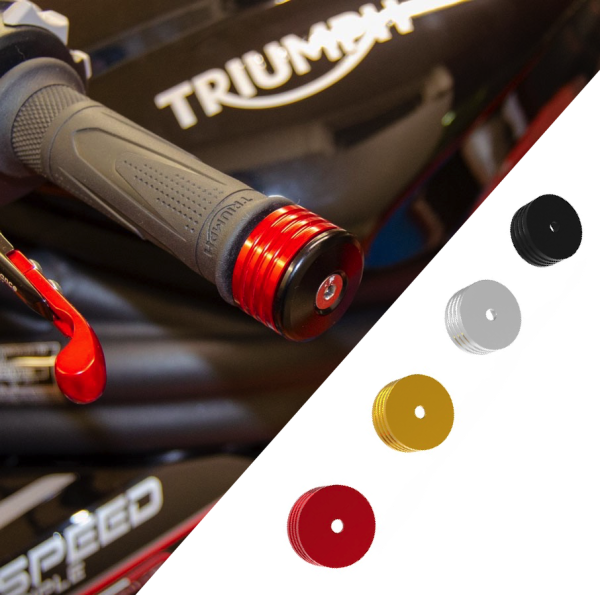 DBK designs develop, manufactures and markets its products, based on experience in all the years on-road and in racing to make every effort to give the maximum reliability and guarantee on products, find the design and the best performance, utilise the support of our prepared technicians and the best test pilot, employing the best materials and the innovative technology in the motorcycle industry.