Description
DBK Triumph Speed Triple 1200 RR / RS Clear Clutch Cover Kit
Available to purchase as a whole kit.
DBK is the original designer and manufacturer of the famous Ducati clear clutch covers, with years of R&D you can trust the high quality and finish of their products.
This clear clutch cover allows you to see the clutch spinning just like having the open dry clutch.
Also available included in the kit are the billet CNC pressure plates and CNC billet spring retainers.
Billet CNC machined and hard anodised aluminium provides your clutch cover engine kit with a lustful finish and a chamfered edge exposing the aluminium to enhance the features of this quality product your Triumph Speed Triple 1200 RR / RS deserves.
The plexiglass cover is specially treated to withstand heat and pressure.
OEM replacement, no modifications needed.
Fits: Triumph Speed Triple RR / RS (all years & variations)
Step 1: Select your clear clutch cover colour
Step 2: Select your pressure plate colour
Step 3: Select your spring retainer colour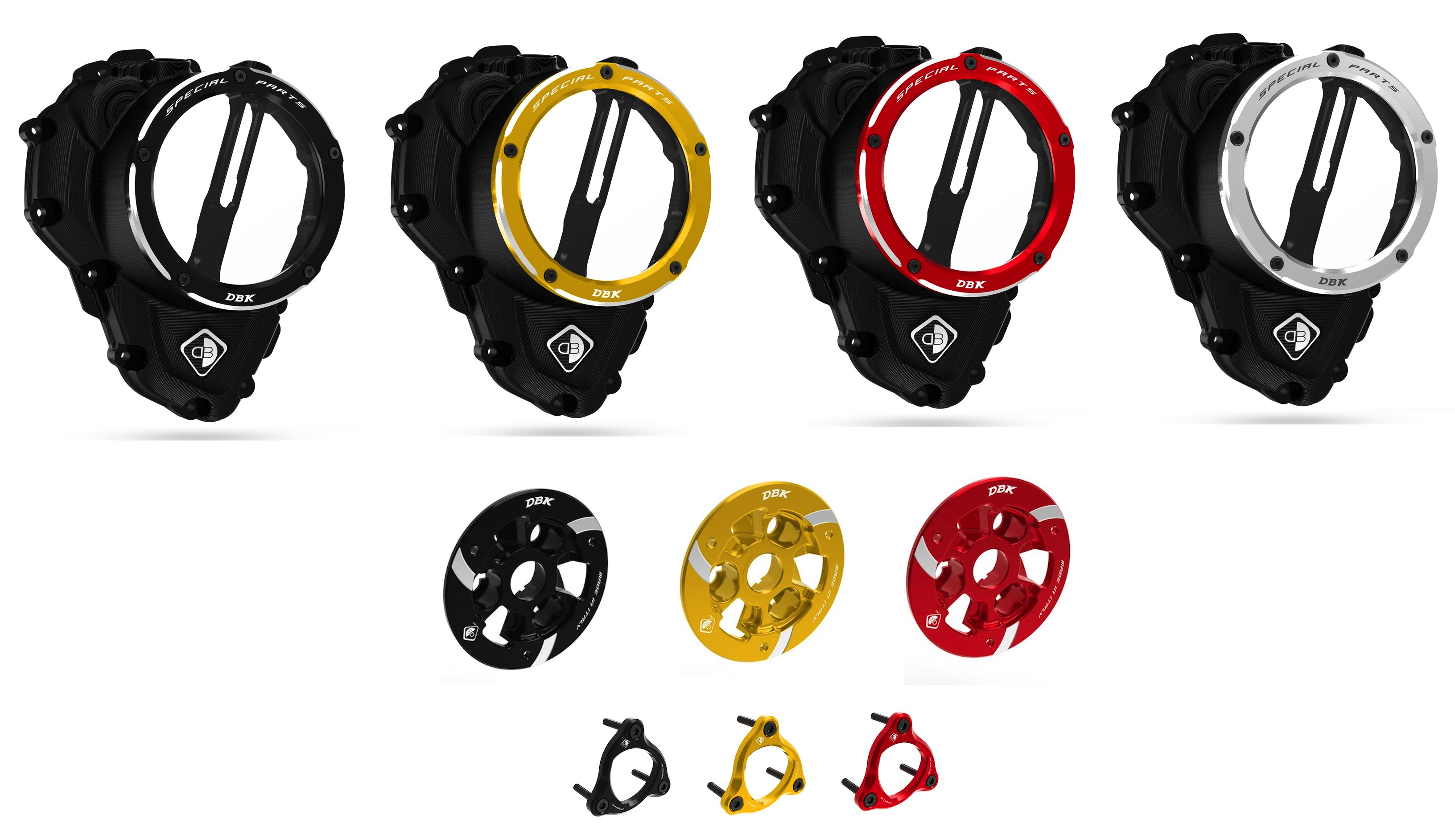 DBK designs develop, manufactures and markets its products, based on experience in all the years on-road and in racing to make every effort to give the maximum reliability and guarantee on products, find the design and the best performance, utilise the support of our prepared technicians and the best test pilot, employing the best materials and the innovative technology in the motorcycle industry.