Description
CNC Racing MV Agusta Dragster 800 RC RR Adjustable Rearsets 2017-20
Improve the look and feel of your MV Agusta Dragster 800 RC RR with our beautifully created adjustable rearsets by CNC Racing.
Totally machined from solid billet aluminium through the use of our top of the range CNC machines.
Main features:
1) increased strength points of maximum stress.
2) the foldable "racing" footrests, knurled for maximum grip even in the most critical wet conditions, are mounted on an eccentric adjuster with 12 multiple positions.
3) **the aluminium heel guards are designed to guarantee optimal support and protection with aftermarket exhausts.**
4) the gear lever and rear brake pegs are adjustable in three positions.
5) the gear lever peg is reclining and lockable by flexible steel pin, included in the kit.
**Sold separately RHS heel guard for aftermarket exhausts** 
Fits the following MV Agusta models:
Dragster 800/RC/RR 2017-2020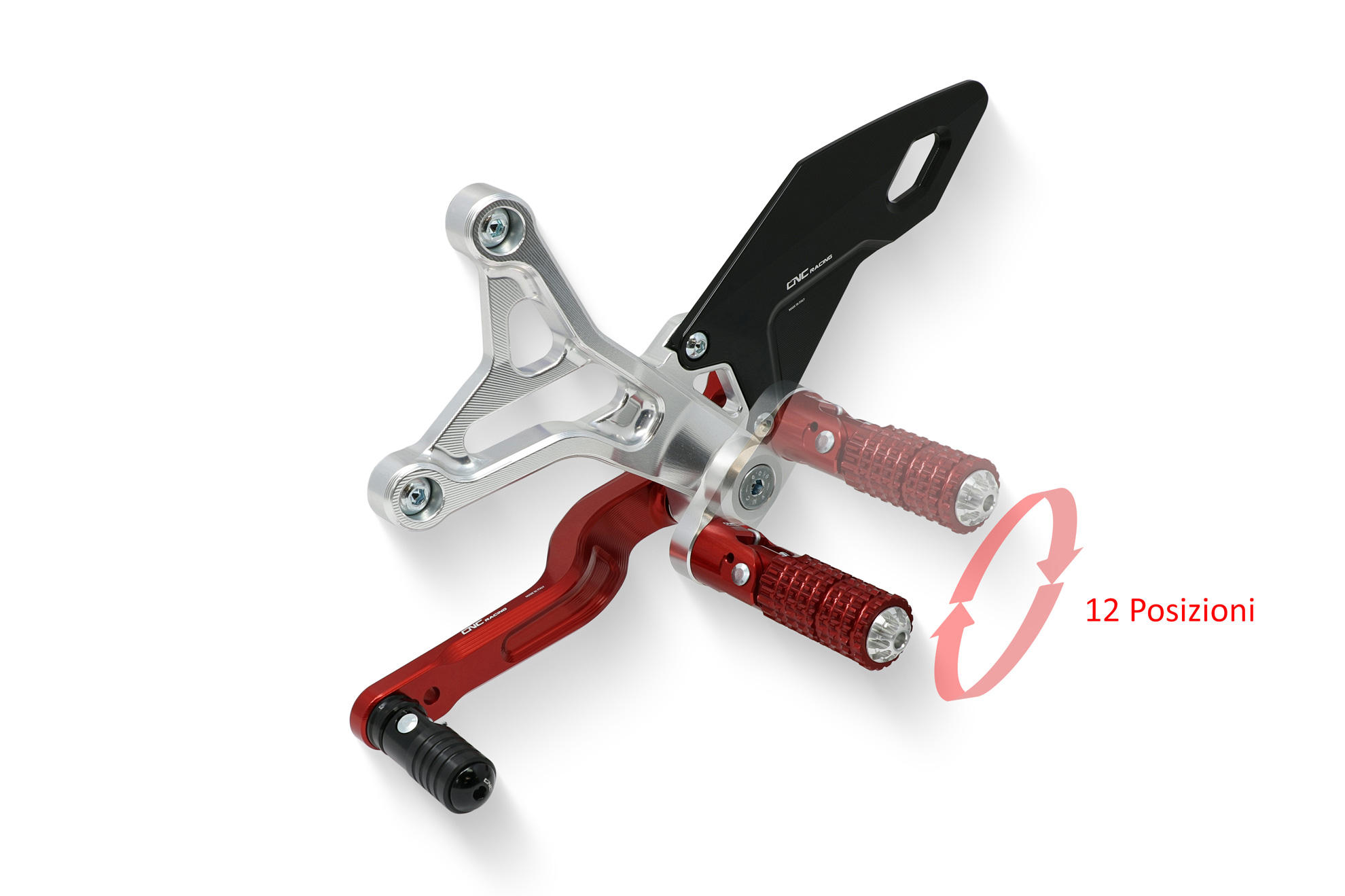 The enthusiasm of the market and the satisfaction of the most demanding drivers are witnesses to our success. We have become an absolute top player for the most sophisticated brands of international, sports touring and supersport motor vehicles. The inexorable and lightning growth in the world market have certified CNC RACING as a primary leader in the field of high-end special components for professional racing and road use