Description
CNC Racing MV Agusta Brutale/ Dragster/ F3/ Rivale Throttle Switch RHS – Street
Give your already beautiful MV Agusta Brutale / Dragster / F3 / Rivale an outstanding race look with this RHS handlebar switch and transform the look of your MV Agusta
This innovative product integrates into one body throttle control unit cover and right switch.
The switch body is machined from full 7075 aluminium (Ergal) bars and has then undergone a hard black anodizing process that enhances processing with CNC machinery.
All the buttons comply with the IP67 military standard that certifies the switch is water resistant.
The operation of all buttons is guaranteed by over 700,000 cycles.
Assembly is very easy to install and plug&play: just dismantle the original switch with the tools recommended by the manufacturer (MV Agusta) and fit it directly to the master cylinder clamp; then fit the CNC Racing switch connecting the plug to the bike's original cable.
Nothing else is required and you can always go back to the original configuration without any modification.
Front buttons:
Red button – ignition ON/OFF
Black button – engine start
Grey button – activator/breaker option button multiple uses, can be customized by the Customer
Fits the Following MV Agusta models:
Brutale 675 2012-15
Brutale 800 RR2015-16
Brutale 2012-16
Dragster 800 RR 2015-17
Dragster 800 2014-16
F3 675 RC 2017-19
F3 675 2012-20
F3 800 RC 2017-20
F3 800 ROSSO 2021-22
F3 800 RR 2022
F3 800 2013-20
Rivale 800 2014-16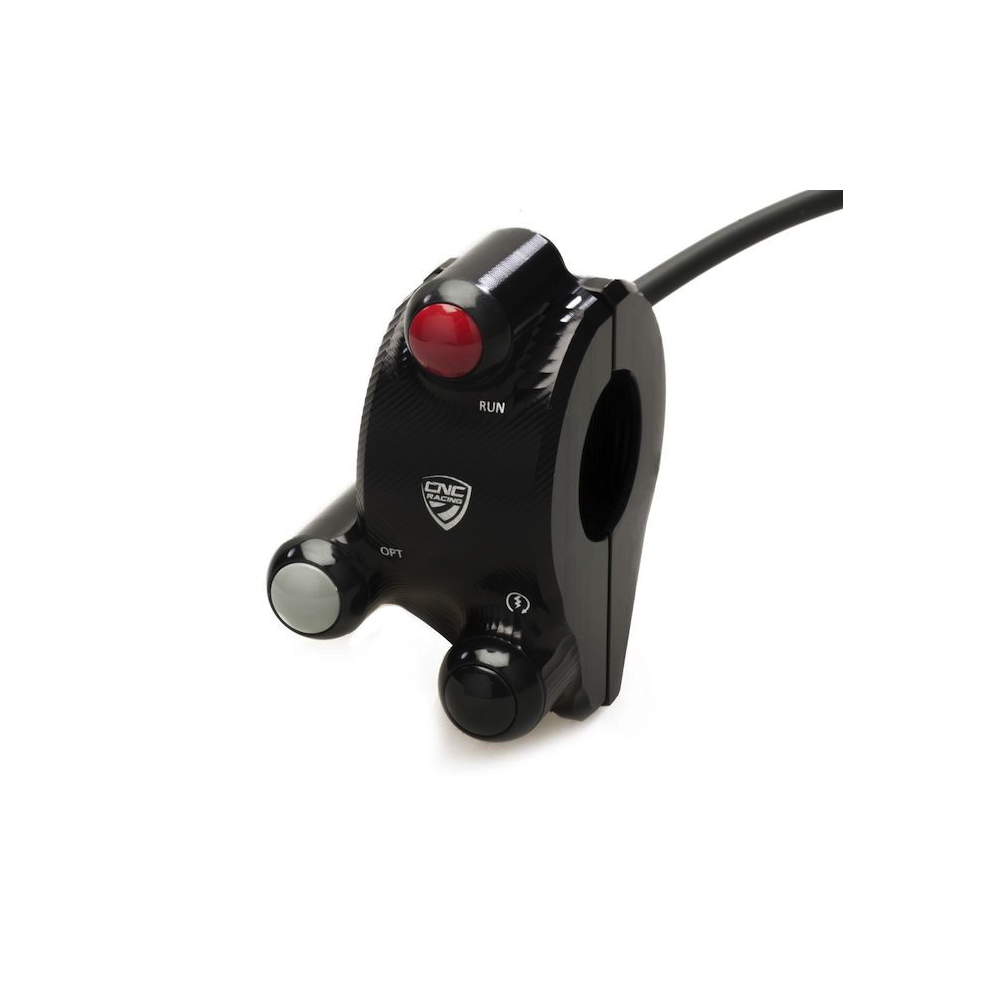 2022The enthusiasm of the market and the satisfaction of the most demanding drivers are witnesses to our success. We have become an absolute top player for the most sophisticated brands of international, sports touring and supersport motor vehicles. The inexorable and lightning growth in the world market has certified CNC RACING as a primary leader in the field of high-end special components for professional racing and road use