Description
CNC Racing MV Agusta Brutale 800 Ohlins Steering Damper Kit 2016+
Protect yourself from unwanted tank slappers with this CNC Racing steering damper kit for your MV Agusta Brutale 800 2016+
Ever had that heart-stopping moment when the bars oscillate nervously or even flap uncontrollably out of your hands? If you have, you'll know it's no fun… if you haven't… you should act now before it happens…
What you have experienced – or probably will experience sooner or later – is the problem known as a tank slapper, which, if it becomes violent enough (as it easily can), often leads to an accident.
How does it work? A steering damper works in a way that's similar to your bike's front forks.
Internal circuitry and hydraulic valving adjust the amount of shock transferred through the bars to your arms.
There is an attachment point to the frame and this sometimes violent motion is transferred to the damper, allowing you to maintain control of the motorcycle and even helping to reduce rider fatigue. So much like your front forks were designed to handle vertical impacts, a steering stabiliser is designed to reduce lateral movement.
Hydraulic fluid passes between controlled chambers to dampen the forces of impact. Units are often called steering dampers as well as stabilisers.
Improved safety
Reduced rider fatigue
Improved handling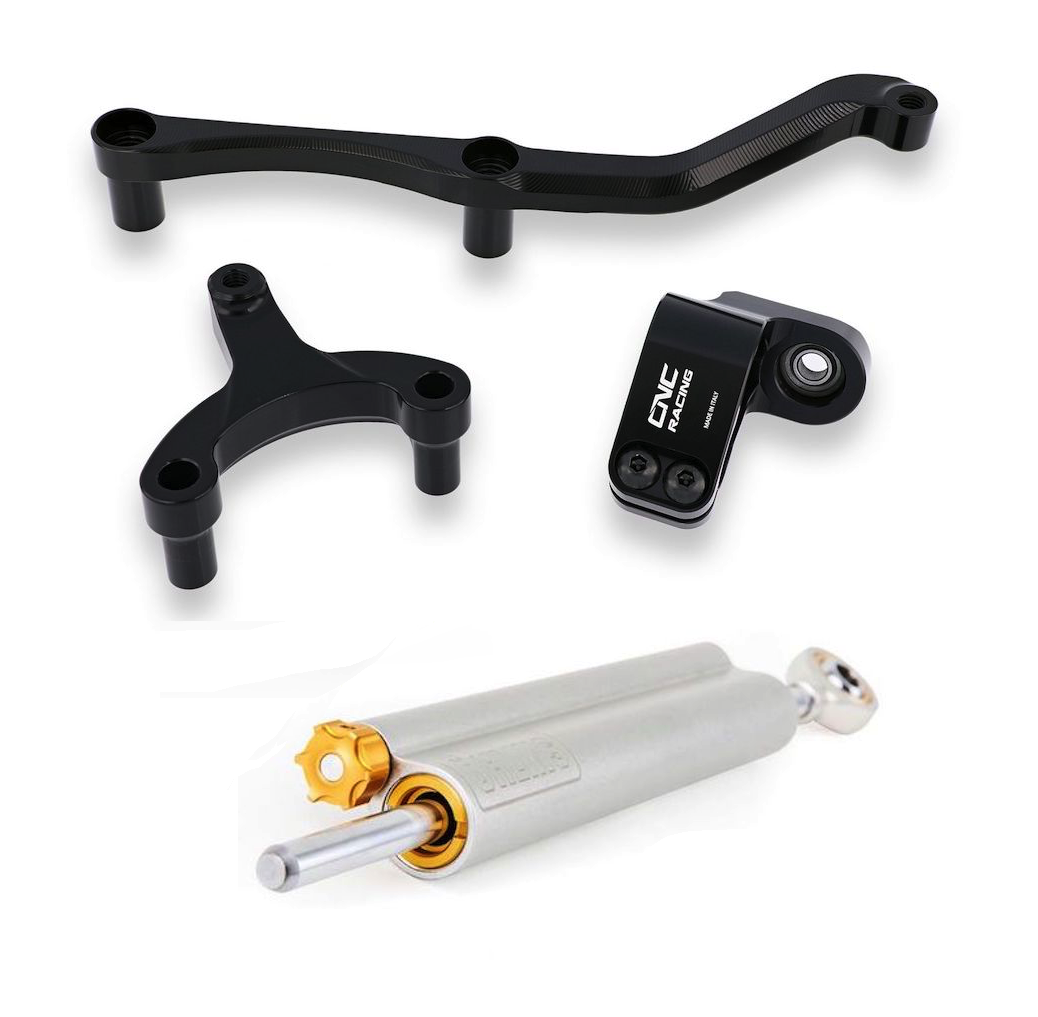 2022The enthusiasm of the market and the satisfaction of the most demanding drivers are witnesses to our success. We have become an absolute top player for the most sophisticated brands of international, sports touring, and supersport motor vehicles. The inexorable and lightning growth in the world market has certified CNC RACING as a primary leader in the field of high-end special components for professional racing and road use