Description
CNC Racing Index Finger Rear Brake Control Kit – Universal
This kit allows the rear brake pump to be mounted on the handlebar, with the index finger control.
The lever is micro metrically adjustable with a comfortable front adjuster (red).
All parts are made from solid light alloy with subsequent surface anodising treatment.
Particularly suitable for riders who have difficulty using the conventional rear foot brake.
Comes complete with Brembo Racing Rear Brake Master Cylinder 13 – Straight Outlet 10477660
The pump has a cast aluminium body and uses a 13 mm diameter piston.
Technical features :
Piston size: 13 mm
Wheelbase: 40 mm
Colour: Black
Outlet: Straight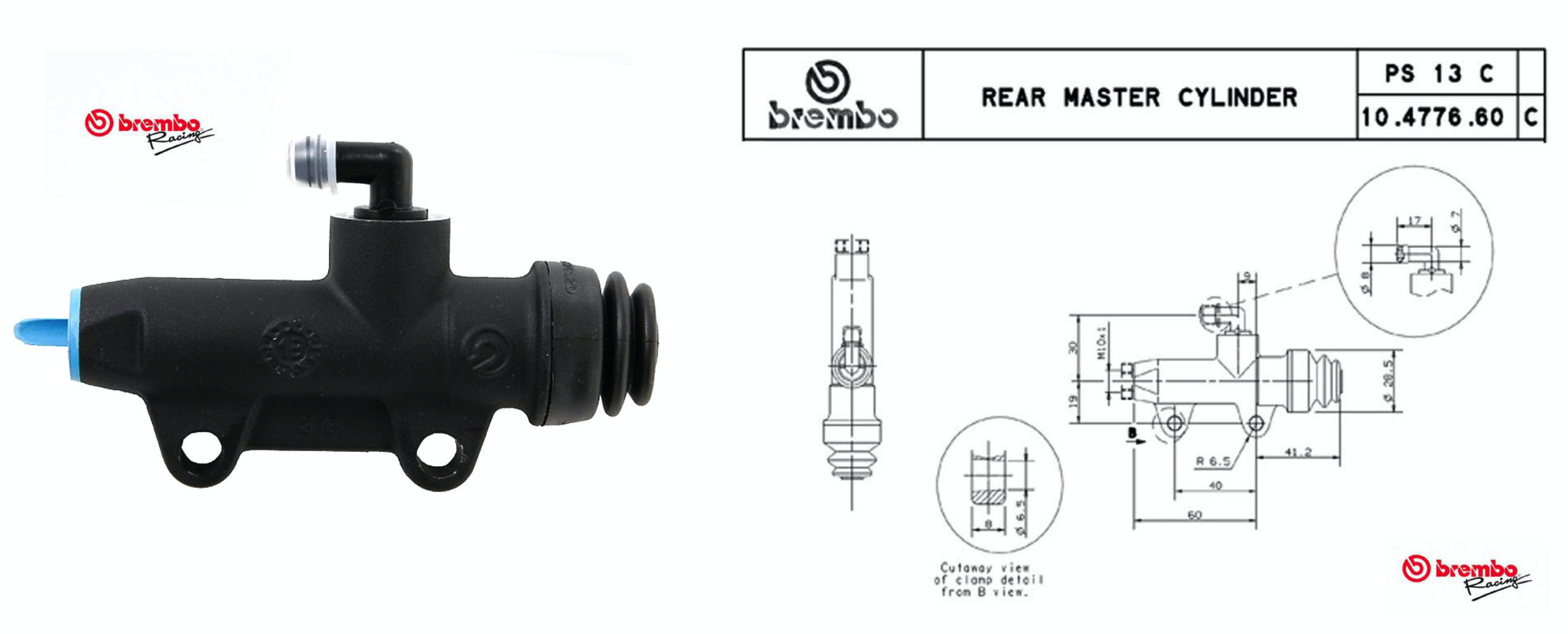 NOTICE: We strongly recommend the assembly at a specialised workshop, please seek advice first.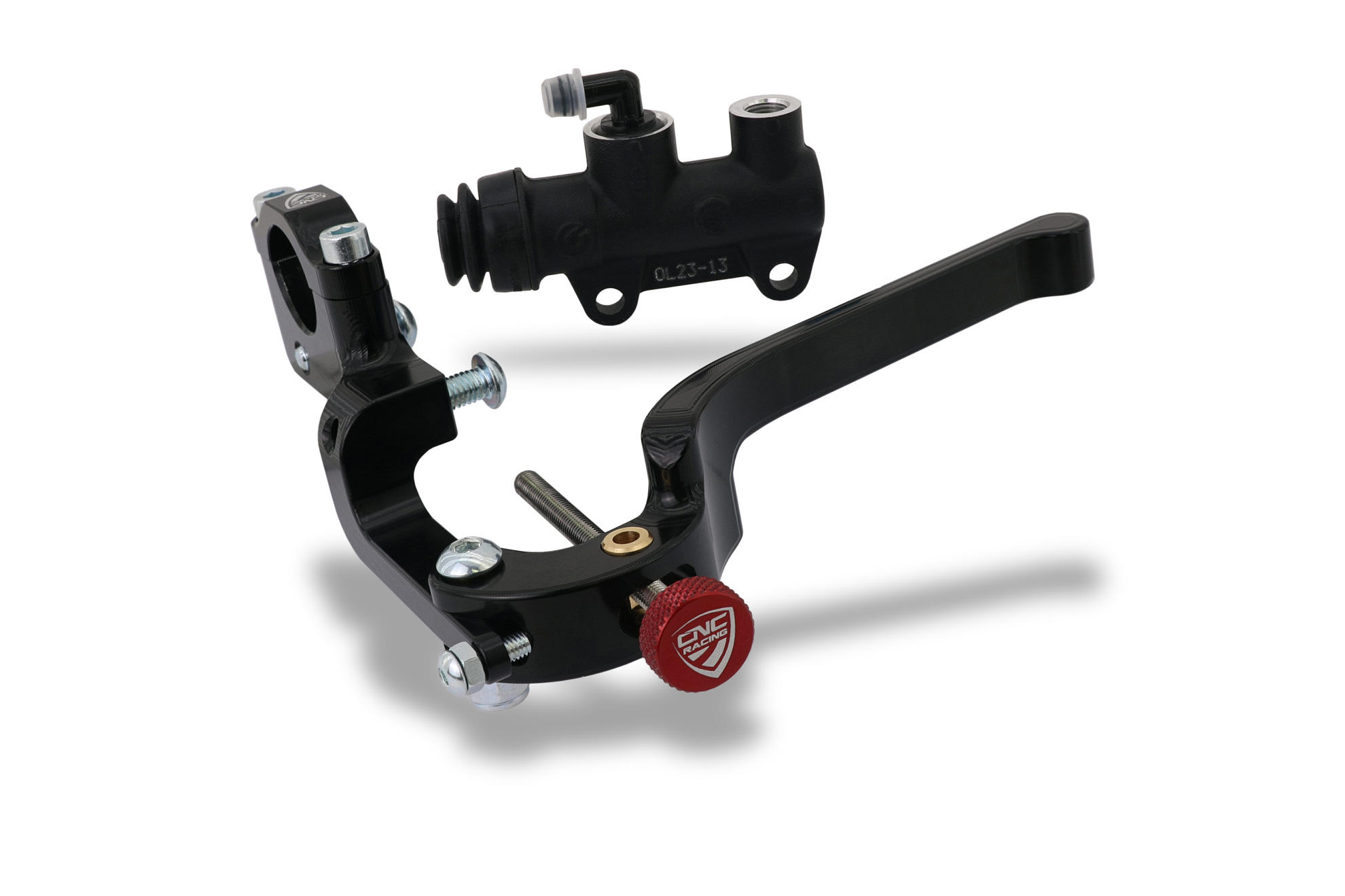 The enthusiasm of the market and the satisfaction of the most demanding drivers are witnesses to our success. We have become an absolute top player for the most sophisticated brands of international, sports touring, and supersport motor vehicles. The inexorable and lightning growth in the world market have certified CNC RACING as a primary leader in the field of high-end special components for professional racing and road use