Description
Bagoros Performance KTM Paddock Stand Bobbins M10
Designed to stand and stand out – working perfectly with rear paddock stands. The stylish devil is in the details. Colour:
ACNC machined out of high quality aluminium & hard anodised in several colours.
Supplied in pairs.
Fits models with M10 normal thread
*Please check your bike to ensure the Paddock Stand mounts are the correct size before purchasing**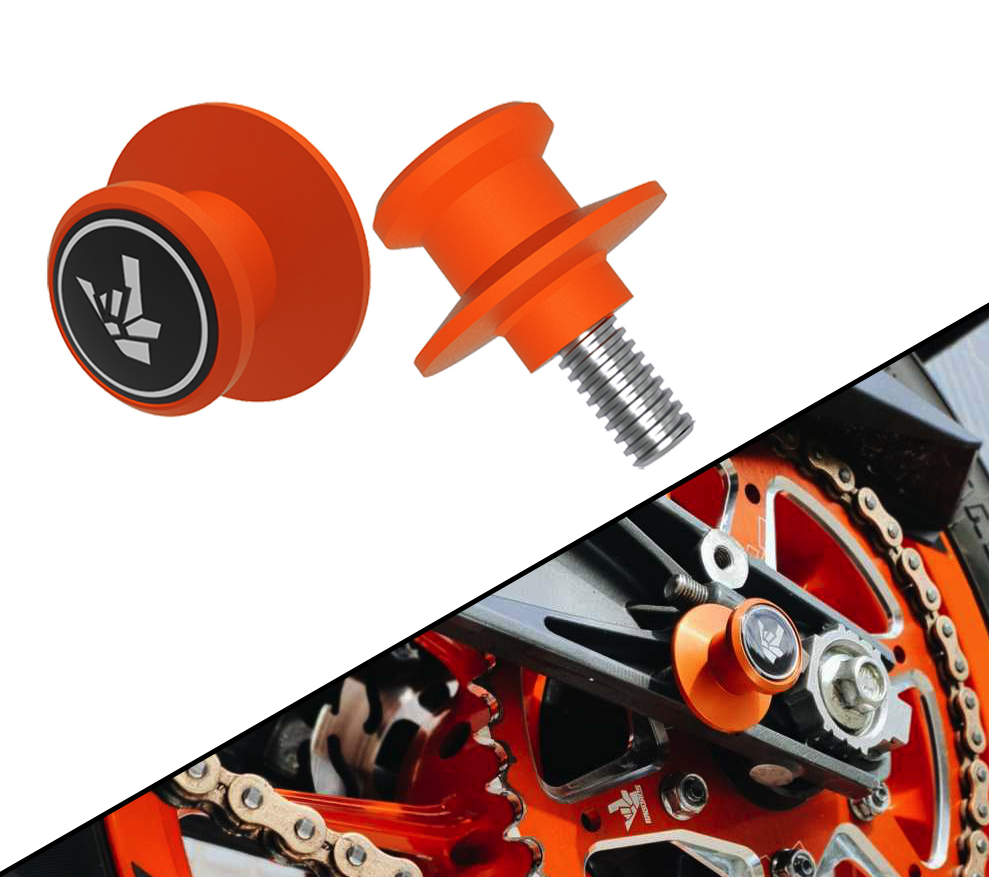 About Bagoros Performance
Bagoros Performance was created out of passion for everything »motorbike« and knowledge in the sport and lifestyle of stunt riding.
They specialize in the production of protective and style products for motorcycles from the highest quality and lightweight materials in the moto industry and setting trends, widely accepted and recognized by true bike enthusiasts.
Our vision is to become synonymous with the highest level of technology, improved protection and the appearance of motorcycles with a unique, fresh design that is recognized worldwide.
Bagoros Performance unites passionate motorcyclists whose lifestyle is synonymous with endless hours, spent on wrenching their bike, seeing the asphalt as a never-ending playground and the road as a way to live to their dreams.
Bagoros Performance swears on excellent design, quality and protection.
The R&D department works closely with the official KTM factory rider Rok Bagoros, who shares his knowledge and experience of street- and stunt-riding with the developers, resulting in motorcycle accessories and parts that truly understand the needs of the driver and are tested in extreme conditions.