Description
Aprilia RS660 / Tuono 660 Ultimate Adjustable Brake + Clutch Levers
You've finally found them, the best levers on the market!
These levers made by Performance Technology provide the most adjustments of any lever available by any other manufacturer to give your Aprilia RS660 & Tuono 660 the greatest performance feedback you'll have not had from another set of levers before.
Performance Technology found that with nearly all levers on the market manufacturers design them in a square profile which after a long ride or race makes your fingers ache so they have designed theirs with a round tapered edge (as shown in the diagram below), this not only provides more comfort but also makes the lever feel like you're not using as much pressure, therefore a far more comfortable lever & increased performance.
Fits models: Aprilia RS660 & Tuono 660 20201+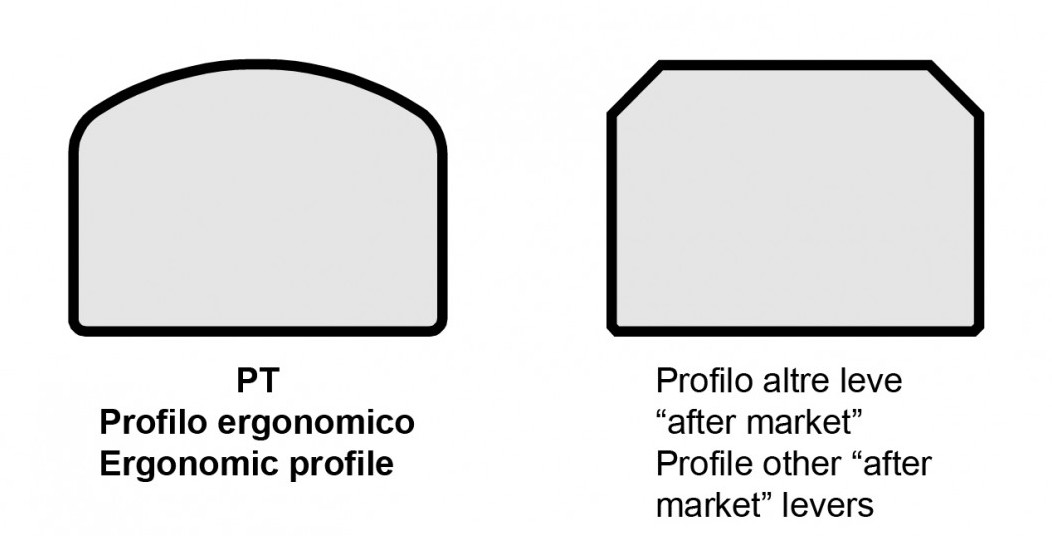 Adjustments & functions:
The L13 Ultimate has a span/reach adjustment so you can position the lever closer or further away from the handlebars.
They also have a pivot adjuster to adjust the height of the lever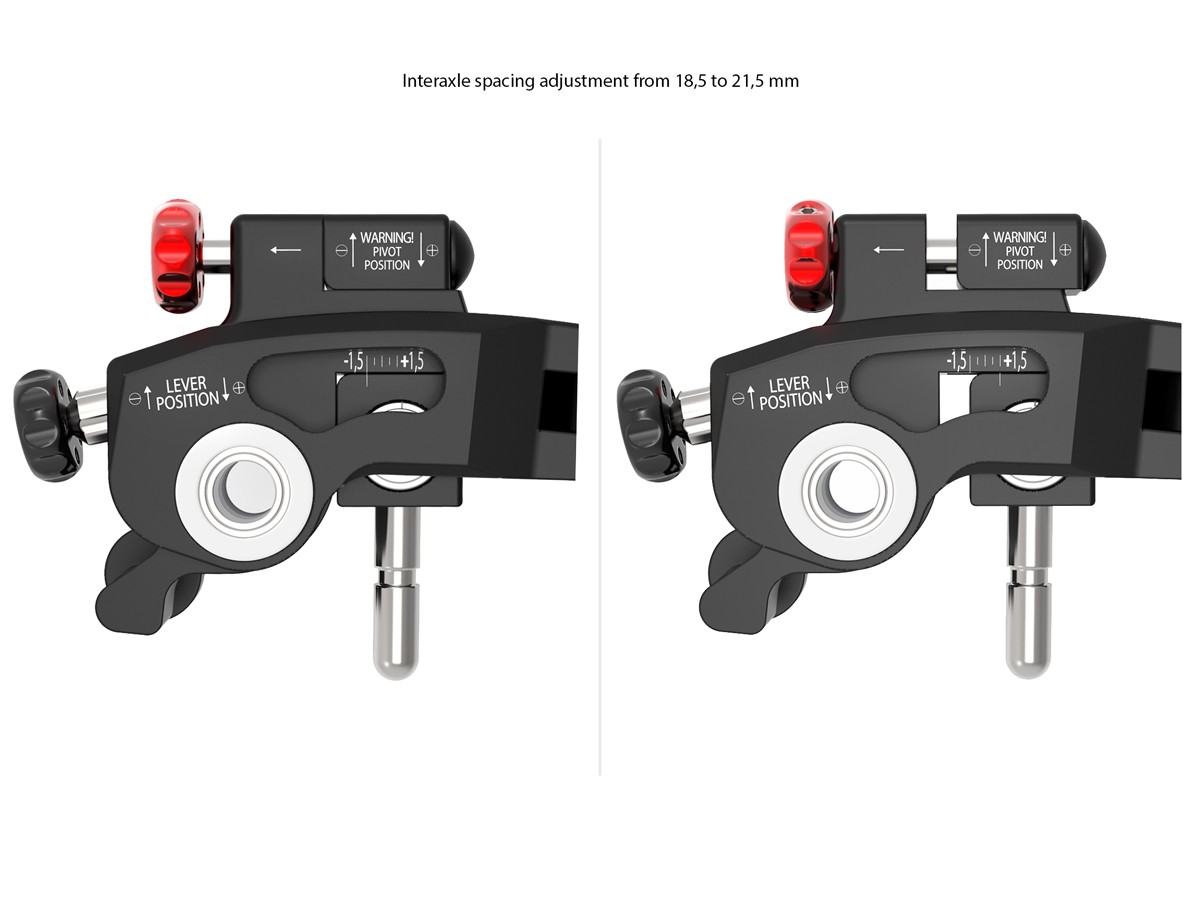 The coloured anodised tips not only look great but they function as lever extenders making the lever longer or shorter depending on preference. The tips also have a hollow feature to direct air through (as used in MotoGP) to prevent air pressure acting on the lever.
They fold! this function is in case you drop your bike the levers tilt upwards to prevent them from snapping and also prevents damage to your very expensive brake/clutch master cylinders.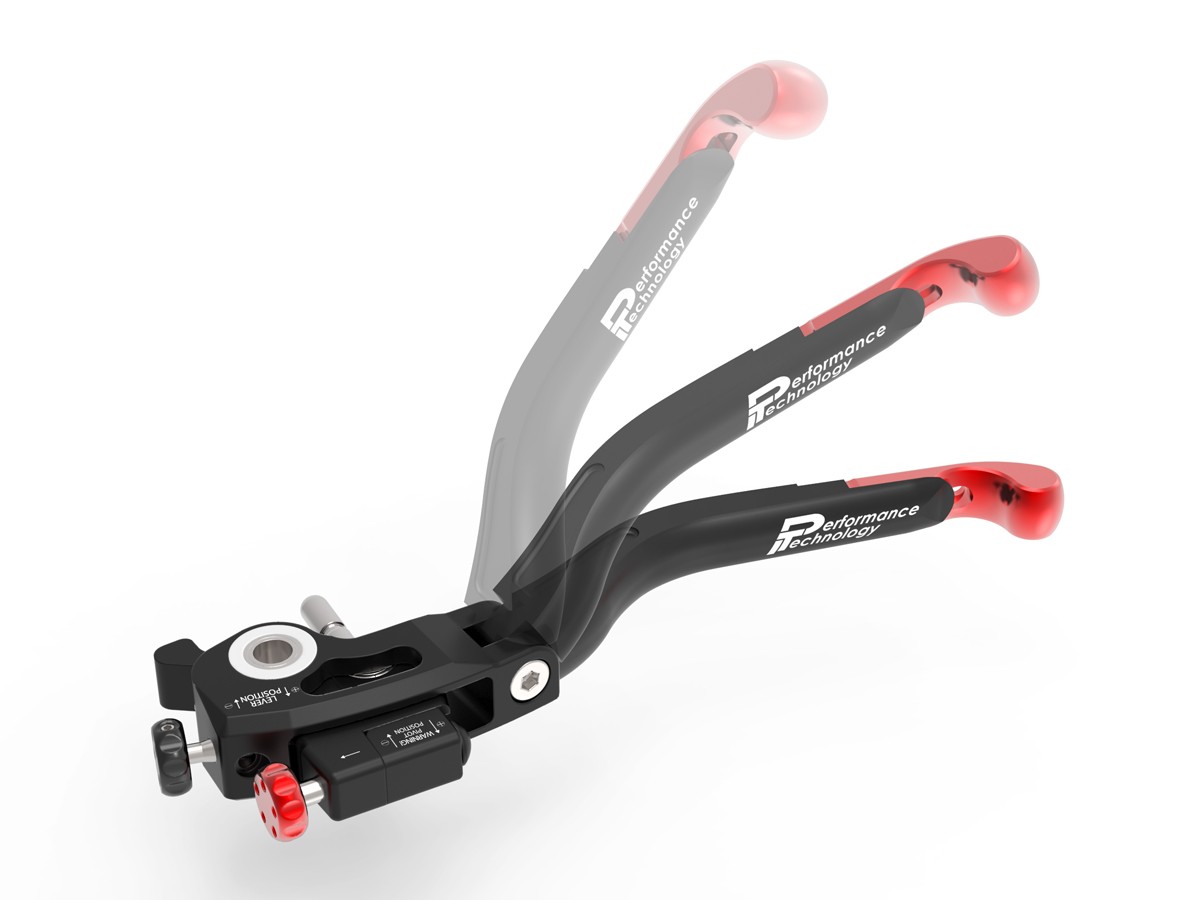 All Performance Technology products have the goal of impressing the world with their innovation, (often copied by many) products such as the first brake levers with adjustable tips, the brake levers "Evo3 Series" and "Ultimate" with pivot settings. These products have made history in various motorcycle competitions because of the advantages they added to the bikes that actually won the titles.
Performance Technology has distinguished themselves over the years for providing the world with cutting-edge technologies in many sectors, they have also received public commendations from big manufacturers such as Honda, Yamaha, Triumph, Aprilia, Ohlins, Brembo and Magneti Marelli.
All Performance Technology's products are 100% Made in Italy.