Description
AEM Factory Ducati Rear Sprocket Flange Spin
Improve the aesthetics of your beautiful Ducati with AEM Factories rear sprocket flange Spin.
The Spin flange is defined by the 3-dimensional design, light and durable and available in several lustful anodised colours.
Made from billet aluminium using the latest CNC technology to achieve the best mass reduction possible, improving the rigidity and resistance of OEM component. This technology provides a stunning quality product worthy of your Ducati.
Fits models:
Ducati Hypermotard 796/1100/1100S/1100Evo/1100Evo SP
Ducati Hypermotard 821/939/939SP
Ducati Hyperstrada 821/939
Ducati Hypermotard 950/950SP
Ducati Monster 796/1100/1100S/1100Evo
Ducati Monster S2R 800/1000
Ducati Monster S4RS
Ducati Multistrada 1000/1100
Ducati SBK: 748/916/996/998/848Evo
Photo below compromises of 5 pin sprocket, "5 Fori" sprocket carrier, x5 titanium dumper rubbers, 'Spin" sprocket flange, 5x M8 sprocket nuts & 5x M10 flange nuts (all sold separately)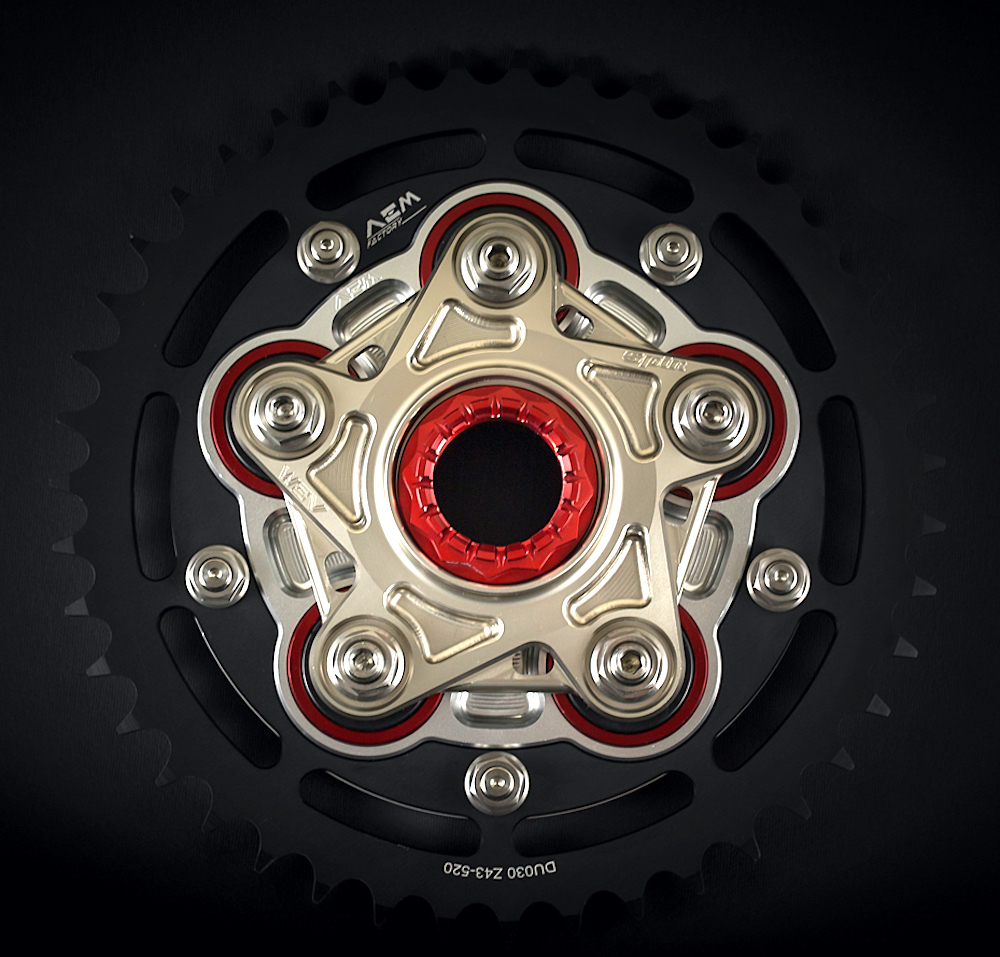 AEM Factory is an Italian company based in Milan, they focus on bringing high-quality CNC parts for your motorcycle with a unique design and features.  Made with great attention to detail to achieve the best functionality and weight loss on every part, and of course Italian design.