Description
3D-TECH Red Clutch Radial Master Cylinder – Short Lever
Performance Technology's high-performance radial master cylinder clutch is CNC machined from solid billet aluminium, the perfect upgrade from soft, poor performance OEM versions.
Available in piston size 16mm and 2 lever ratio centre distances available: 16 or 18mm
Also included in with the radial master cylinder is the fluid tank kit compatible with dot 3/4 / 5.1 fluid (no mineral)
16×16
16×18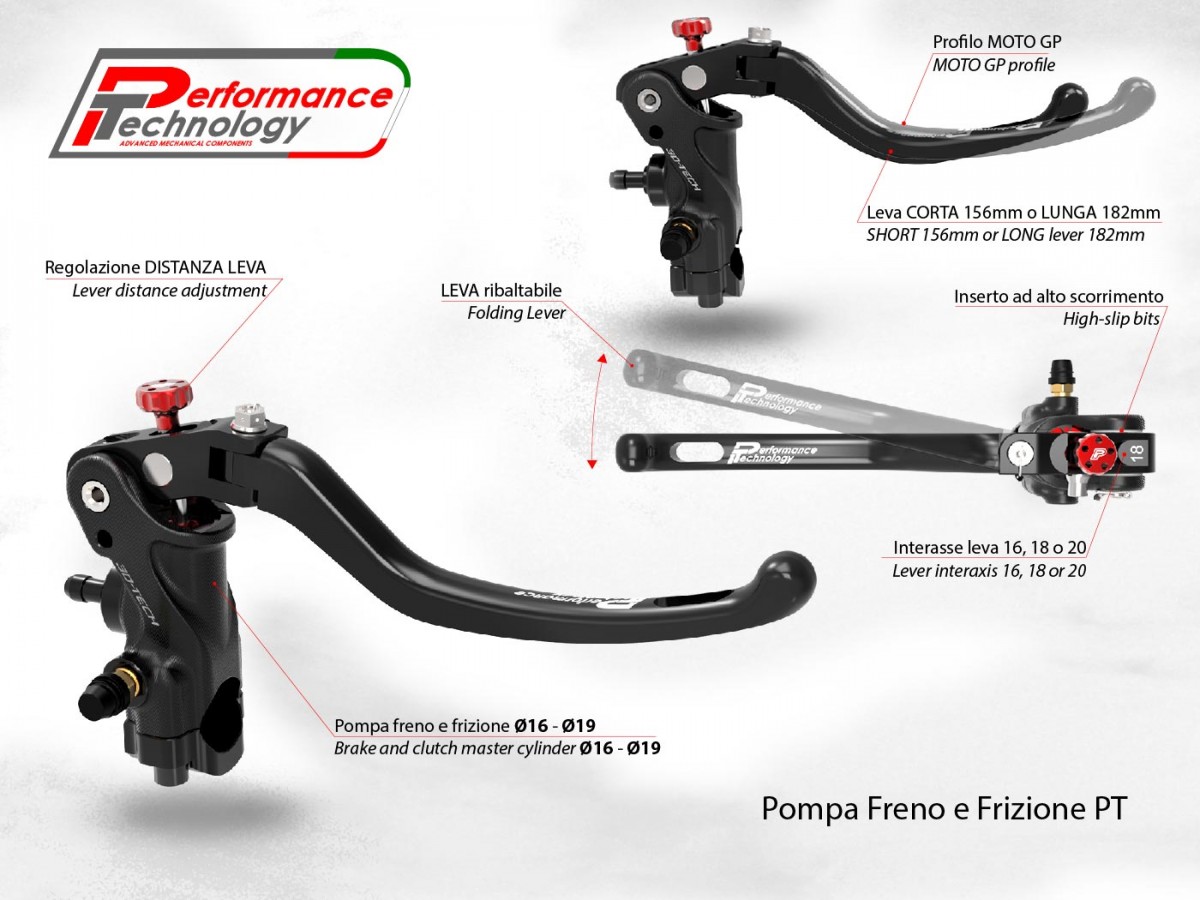 The levers have the same ergonomic shape as used in MotoGP and SBK.
Red dial for fine adjustment of the distance from handlebar to lever.
The retractable lever prevents breakage and enables you to continue riding after a fall.
Wiring with heat-shrinkable tubes attached to the bolts for circuit sports.
A plastic lubricating washer is inserted between the lever and the pump in order to reduce friction.
The 16mm version has a deeper grip for fine control, while the 18mm version has a shallower grip and can be effective with a lighter grip.
Carefully machined from aluminium alloy ingot by CNC milling machine with 3D technology for high strength.
Black anodized.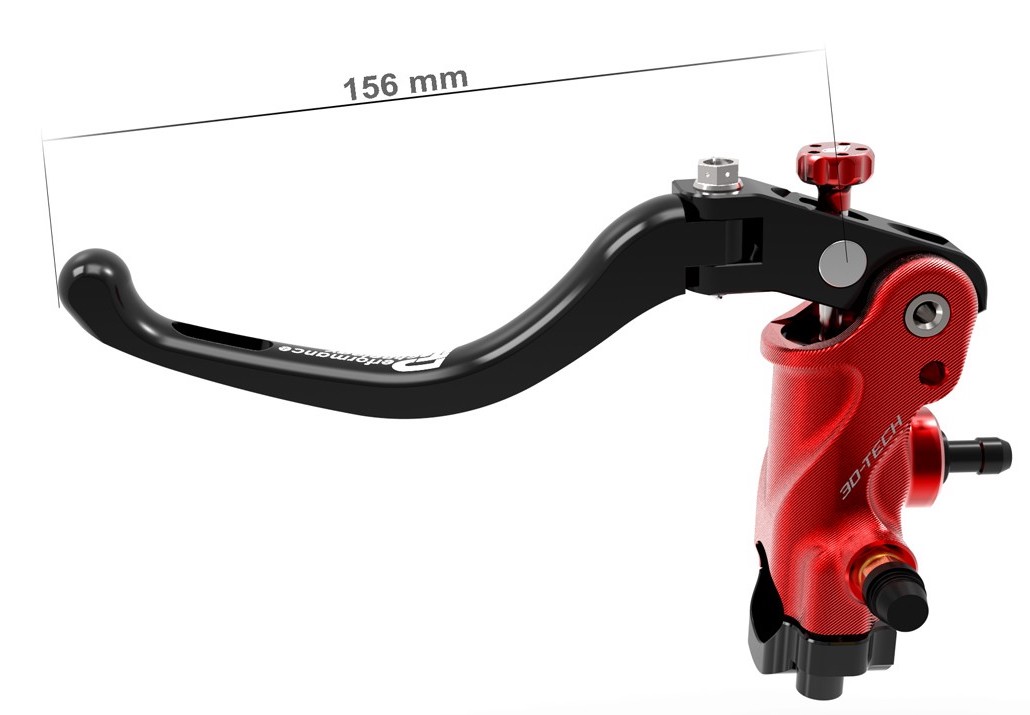 All Performance Technology products have the goal of impressing the world with their innovation, (often copied by many) products such as the first brake levers with adjustable tips, the brake levers "Evo3 Series" and "Ultimate" with pivot settings. These products have made history in various motorcycle competitions because of the advantages they added to the bikes that actually won the titles.
Performance Technology has distinguished themselves over the years for providing the world with cutting-edge technologies in many sectors, they have also received public commendations from big manufacturers such as Honda, Yamaha, Triumph, Aprilia, Ohlins, Brembo and Magneti Marelli.
All Performance Technology's products are 100% Made in Italy.