Description
Vulturbike Ducati Panigale V4/S/R Superleggera Decal Sticker Kit 2020+
Recreate a captivating replica of the brand new Ducati Panigale V4 Superleggera on the fairing of your Ducati Panigale V4R or V4 2020 thanks to this special complete stickers' kit, inspired by the latest arrival in the Ducati world.
By installing a simple set of decals, without having to make any modification or painting to your fairing, you can show off this new and exclusive design.
Made with professional films, printed and laminated, requires no final lacquering. Dry application with a rapid-air system that allows air to escape during the application.
For correct installation, it is necessary to remove the fairings.
Suitable for models Ducati Panigale (2019 V4R) & V4/V4S 2020+
Material: high-performance rapid air cast film
Mounting level: Advanced
Please allow 10-14 days UK delivery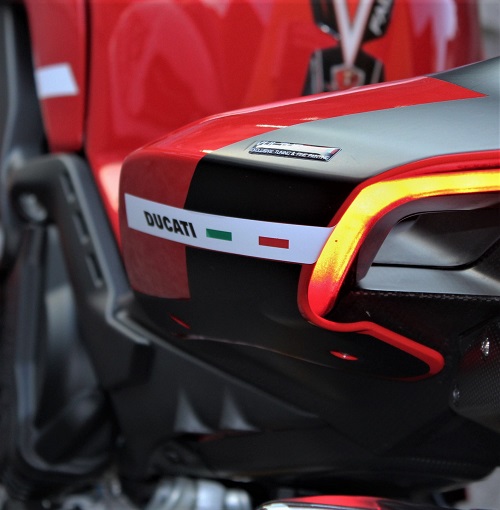 Vulturbike 
Is a family firm based in Italy, operating since 2006. Born from the passion of its owner and founder, Giuseppe Sicuro, for the motorcycle's world, has now reached high-quality standards specializing in the production and distribution of stickers and motorcycle fairings conform to the original or customized look.
The background of the owner of the body shop painter, allowed over the years to offer its customers a service of painting and customizing parts of the bike perfectly in line with the highest standards. For this reason, our work demonstrates the high quality of work performed.