Description
Puig Yamaha YZF R6 Double Bubble Race Screen 2009-2016
Improve the looks and wind protection of your Yamaha YZF R6 with Puig's performance-focused, high impact acrylic Racing Windscreen
Produced with acrylic of high impact of 3mm, resistant and durable. Rounded edge screen profile in >2mm from 2004 models, complying with the German TÜV regulations. It's not necessary to include a border.
Racings screens Z-RACING tested in the virtual wind tunnel, improved aerodynamics and wind protection on average of 12,7%. For weight and clarity purposes, PUIG created the 2M line for racers.
Racing shape with a dome in the centre
Better wind protection and aerodynamics
Developed in the virtual wind tunnel
Sporty look
Easy Mounting, nothing has to be changed at the fairing
Original screws can be re-used
Approved and certificated by the German TÜV
Dimensions (Height x Width):350 x 370 mm

 
Puig Yamaha YZF R6 Double Bubble Race Screen 2009-2016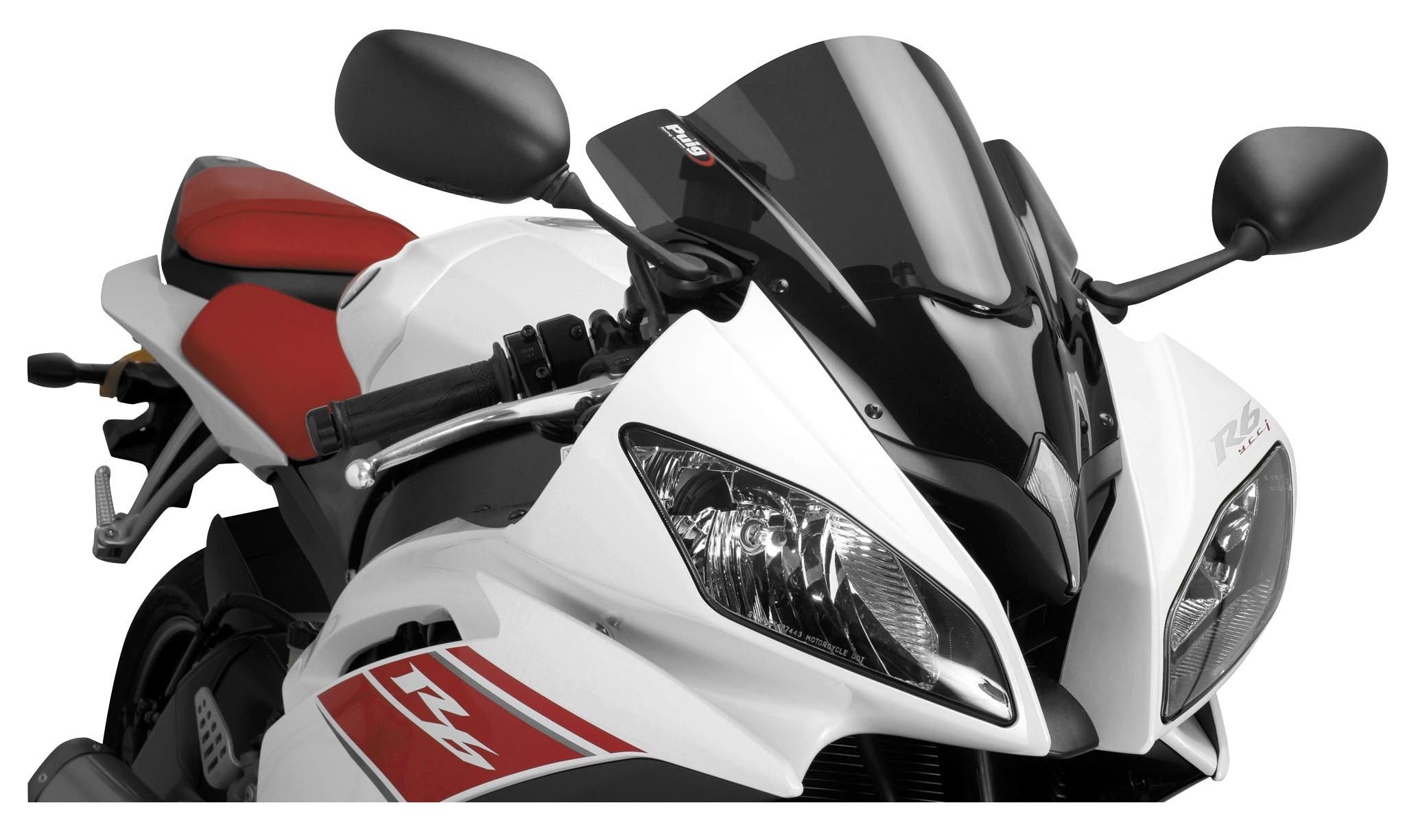 PUIG designs, manufactures and distributes its own products since 1964. The experience throughout these years is directly applied to each and every single product designed; for this reason, PUIG has been able to acquire the trust of many professional riders and motorcyclists that have used and are using our products.
Our commitment to plan, carry out, and distribute quality products, which are able to improve the OEM equipment of the motorcycle and motorcyclist on technology and safety performances, is achieved thanks to the synergy of the PUIG team whose values are always related to the best product development.
The technology is, in this industry, a must, and from the very beginning, PUIG has entrusted its future to it. On top of a continued improvement on a quality product through technology integration, PUIG nowadays has a specialised department of design and development of new products, creating, adapting, and testing all new products that year by year are being included in our catalog.