Description
Puig Yamaha MT10 FZ-10 Engine Spoiler Belly Pan,
Puig have developed and produced this Puig Yamaha MT10 FZ-10 Engine Spoiler Belly Pan to enhance the visual aesthetics and performance of your Yamaha MT10 FZ10. Made from strong durable ABS plastic it will not only improve the look of your bike but will also help protect the engine from road debris. As with all PUIG products, mounting instructions are also provided to install the engine spoiler.
Excellent engine protection
Sporty look
Very easy to mount, no modification necessary
Fitting kit included
Approved by the german TÜV
Puig Yamaha MT10 FZ-10 Engine Spoiler Belly Pan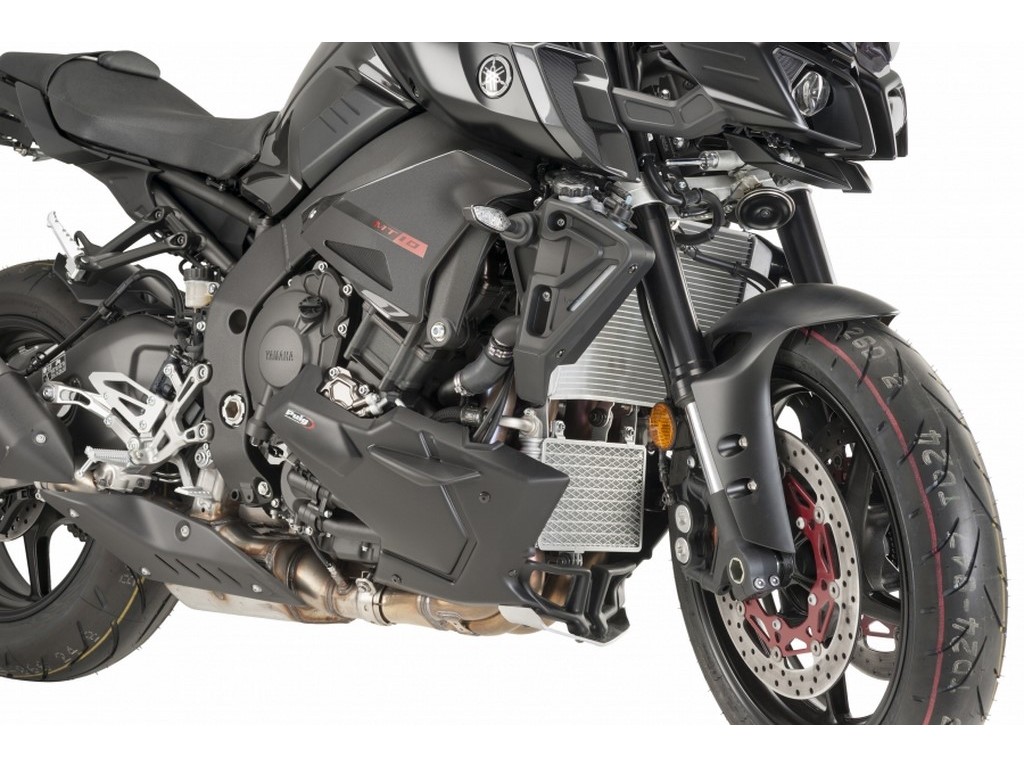 About Puig
PUIG design, produce, and distribute its own products since 1964. The experience gathered during these years is applied directly to each designed product, and for this reason we have achieved the trust and loyalty of many professional pilots and street riders that have used and keep using our products. We hope you can keep trusting our company on your next accessories purchases. Our main objective is, as always, work in order to improve and ease the motorcyclist's life.
Professionality guaranteed
More than 40 employees are working in PUIG with two main objectives: manufacture quality products and served the client with a maximum efficiency. The staff works with CNC technology as well as thermoformed machines with the highest configuration, in order to develop and fabricate high quality products, with style and the best ratio quality-price.