Description
Puig BMW R1250GS Upper Engine Guards 2018+
Puig BMW R1250GS upper engine guards 2018+ gives comprehensive protection for your motorcycle.
Puig has developed a wide range of 25 mm steel tube protection, which are manufactured using high-quality machining and precision welds for a precise mounting process.
Puig BMW R1250GS upper engine guards 2018+ are the perfect complement to adventure bikes, in which the absence of fairing makes them especially vulnerable to damage in the event of an accident. With this accessory, the bike gains in safety and rigidity, as well as receiving an aesthetic complement that reinforces its image and gives a greater sense of robustness.
Fits models:  BMW R1250GS/HP 2018+
Better protection
Improved Look
Quick Installation
25mm diameter bars
Available in Black
Includes left and right guards
All fittings and installation instructions included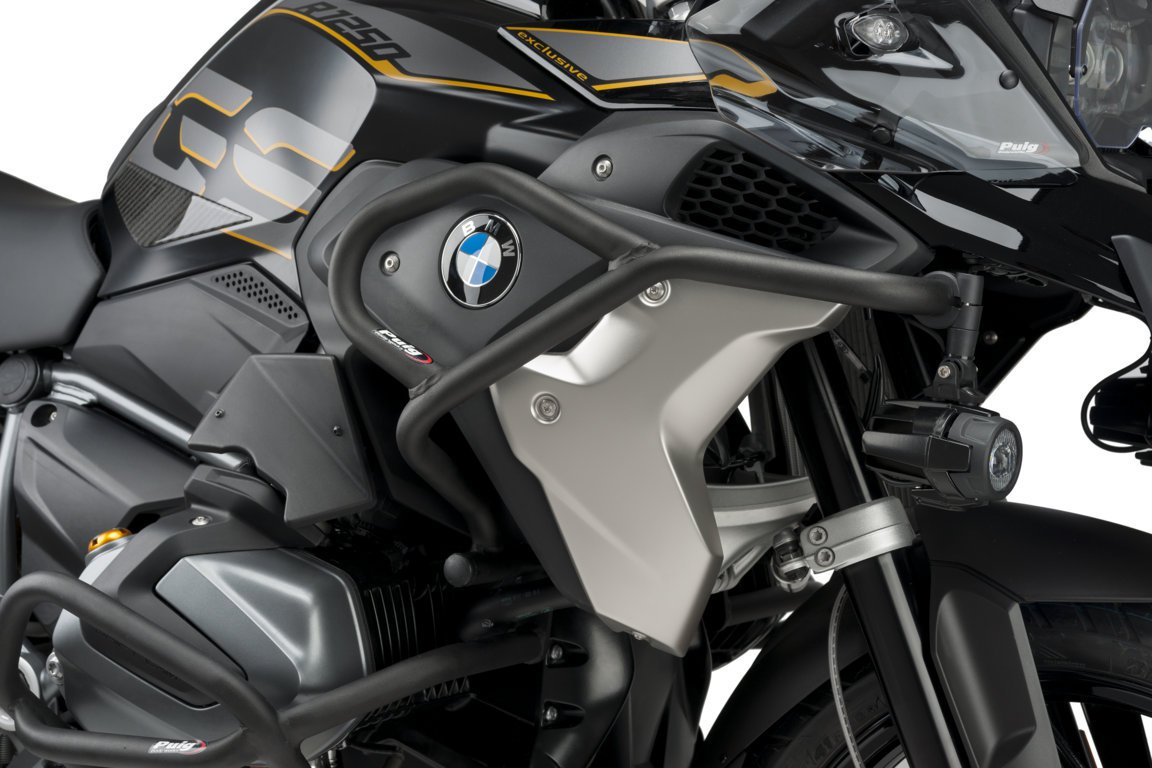 PUIG designs manufacture and distributes its own products since 1964. The experience throughout these years is directly applied to each and every single product designed; for this reason, PUIG has been able to acquire the trust of many professional riders and motorcyclists that have used and are using our products.
Our commitment to plan, carry out, and distribute quality products, which are able to improve the OEM equipment of the motorcycle and motorcyclist on technology and safety performances, is achieved thanks to the synergy of the PUIG team whose values are always related to the best product development.
The technology is, in this industry, a must, and from the very beginning, PUIG has entrusted its future to it. On top of continued improvement on a quality product through technology integration, PUIG nowadays has a specialised department of design and development of new products, creating, adapting, and testing all new products that year by year are being included in our catalog.